I received my Solar Field & Neo Sci-Fi collection yesterday and I LOVE the eyeshadows! I bought Femme Fi, Evening Aura, and Magnetic Fields. I didn't bother to get Expensive Pink because it's permanent so need to rush out for that one, and as for Time & Space, I held off on it because it looks like MAC "Mulch" eyeshadow or Milani's "Sun Goddess". And I bought all four of the pearlized pigment clusters: Scatterrays, Sunpower, Bronzescape, and Black Ore.

Femme Fi is such a gorgeous pearl white with gold duo-chrome looking color, it makes a perfect highlighter, and it's definitely a color I want to stock up on! If "Shroom" and "Ricepaper" had an offspring, I think Femme-Fi would definitely be it! Evening Aura is an very light orangey pink (veluxe pearl), and "Magnetic Fields" is a beautiful dark taupe brown with a touch of charcoal, and a tiny bit of shimmer, it's truly a unique color and great for you gals that love neutral colors!

The only disappointment (for me anyway) about this collection was two of the four pearlized pigments: Scatterrays and Sunpower. I know that MAC purposely had the intention to make them "gritty" and chunky to reflect actual earthy looking minerals or to those found on other planets (LOL), but Scatterrays and Sunpower were just TOO chunky and glittery to even work with. (I am selling these two btw if any of you are interested).

However, the other two pigments, Black Ore and Bronzescape are just breathtaking! Black Ore is perfect for a smokey look or a night out on the town, it has the perfect amount of shimmer, and it's super sexy! Bronzescape reminds me of the "Goldstroke" pigment with more shimmer.

As you already know, I love the lipsticks, Sci-Fi Delity and Pleasureseeker, and I am thinking about grabbing the "Soft & Slow" lipglass.

Overall? This collection pales in comparison to other collections MAC has released, however, I LOVE that this collection catered to the neutral loving gals because at least there's something for everyone. The eyeshadows by far are my favorite out of this collection. And here are the pictures to see for yourself!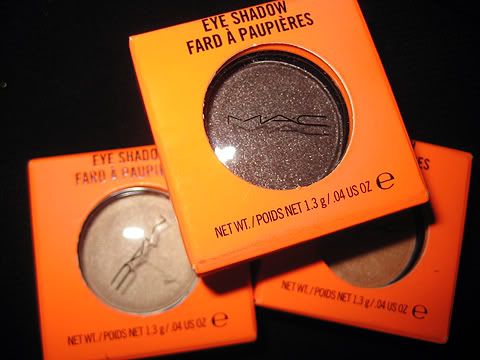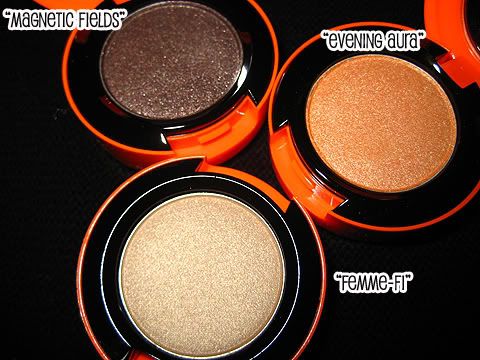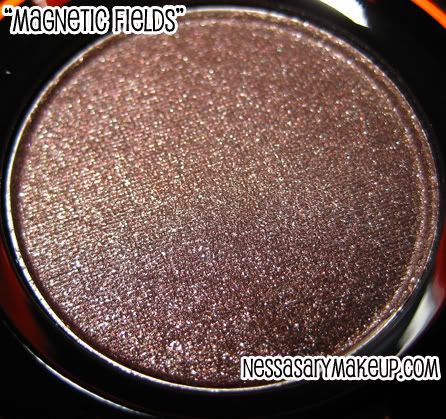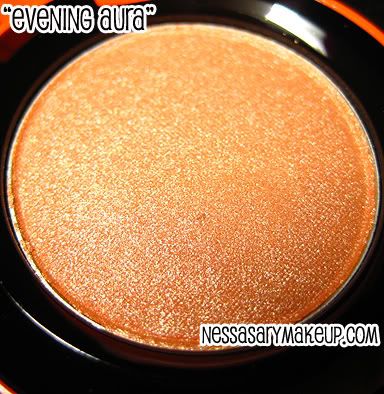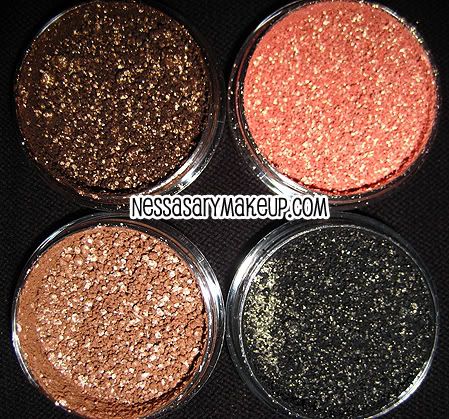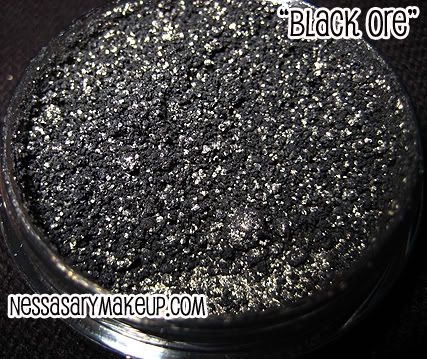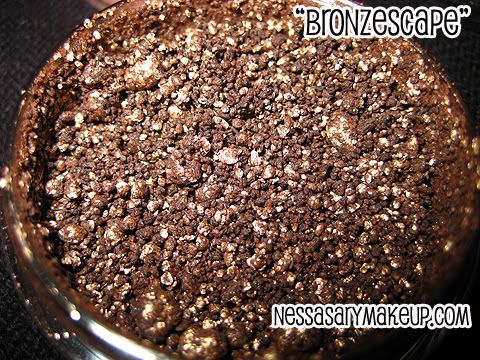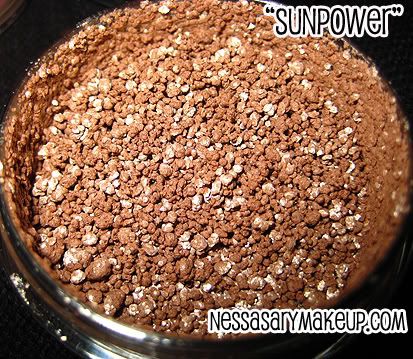 I also bought "Honey Moon" lipstick from the MoonBathe Collection from CCO (cosmetics company outlet), a pretty neutral brown with gold shimmer. I love the white packaging, I wish MAC made it their permanent packaging! :)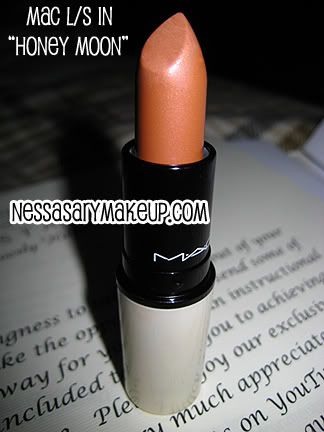 Here's a quick look I did using the eyeshadows from this collection:



What I used:
Face:
- Monistat Chafing Gel as primer
- MUFE (Makeup Forever) Full Cover Concealer in #8
- MAC StudioFInish Concealer in NC30
- Silk Naturals Foundation (Buttery Gold)

Cheeks:
- Jordana Blush in "Stardust"
- MAC Beauty Powder in "Drizzlegold"

Eyes:
- MAC PP in "Soft Ochre" all over the lid
- MAC e/s in "Evening Aura" all over the lid
- MAC e/s in "Magnetic Fields" on outer half of the lid and contour, deepened the crease
- MAC e/s in "Femme Fi" as highlight on browbone
- Revlon Colorstay Eyeliner in "Blackest Black"
- Nixie Liquid Eyeliner in "Black"
- L'oreal Telescopic Mascara

Lips:
- MAC l/s in "Pleasureseeker"
- Sephora lipliner
- MAC lipglass in "Underage"