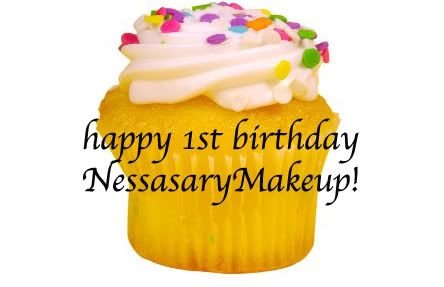 Wow, can't believe it's been a whole year since I started this blog. It really seems like yesterday! I am amazed how much it has grown. Time flies by when you are having fun!

Feel free to search in the search box or the labels on the right to look back at past entries!

I am trying my best to post at least once a day, the past few weeks have just been a little hectic so I am trying to catch up before I fall behind. I have a lot of products to still review both for CherryCulture and other companies, so I am trying to type those up before I forget!

My mommy sent over those Edible Arrangements, with of course my favorite, chocolate covered bananas!!! I was in AWE because I love fruit, let alone a whole basket with some of the fruit dipped in chocolate!