Reader Ashley requested a tutorial using teal and bronze, at first I was thinking about making it more of an orange-y brown, but I love the goldish brown hue of Aromaleigh's "Alloy" instead since it matched the sash on my shirt, LOL. It was actually pretty impromptu.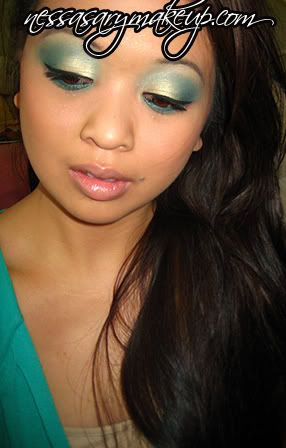 What I used:
Face-
- Monistat Chafing Gel as face primer
- MAC StudioFinish Concealer NC30
- Silk Naturals Foundation in Buttery Gold

Cheeks:
- Jordana Blush in "Stardust" (yeah old school!)
- MAC MSF in "Gold Spill"

Eyes:
- MAC Paint Pot in "Soft Ochre" all over the lid
- MAC "Provence" pigment applied wet all over the lid
- Aromaleigh's "Alloy" on lower half of the lid applied dry
- MAC "Teal" pigment on outer-V and contour
- Ben Nye "Jade" on lowerlashline
- MAC e/s in "Ricepaper" as highlight
- MAC Fluidline in "Nightfish"
- Spinlash mascara

Lips:
- MAC l/s in "Fleshpot" (the best nude lipstick ever!)
- MAC "Underage" Lipglass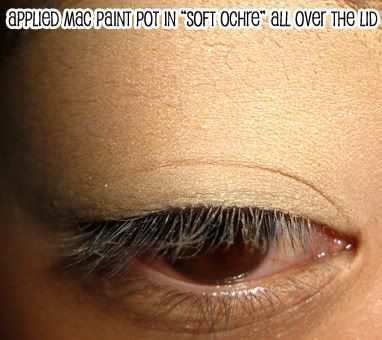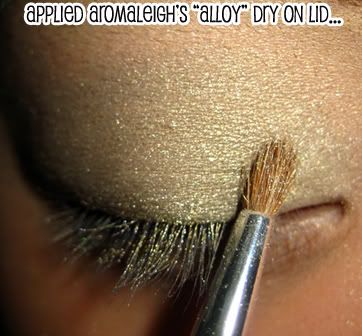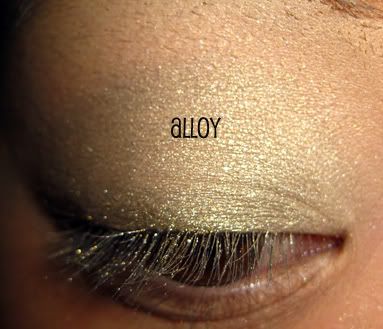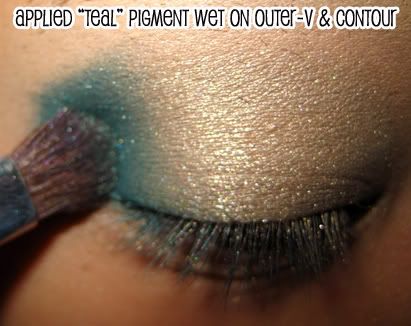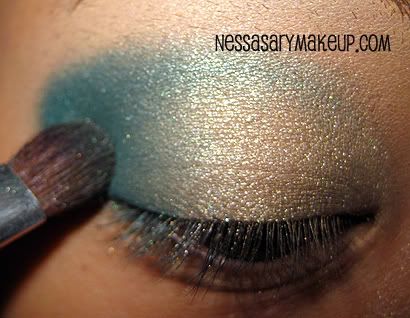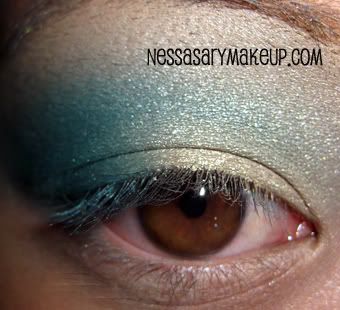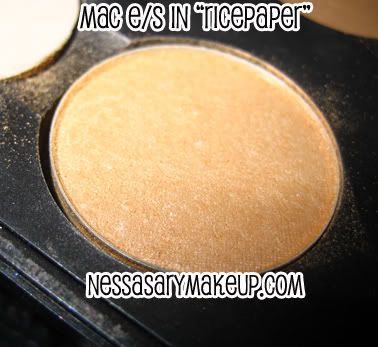 I didn't curl my lashes so you can see more detail...