I love Christmas and I love the "winter", despite the fact that winter ceases to exist here in Cali, but I fondly remember white Christmases with my family when I was younger, blankets of snow, the smell of apple and cinnamon, and my mom cooking and baking up a storm in the kitchen.

So for me, I always look forward to the end of the year- the holidays. And shopping for the winter season was no exception! This is the first year I won't be going to New York for my job, but nonetheless it's going to be COLD in Washington when I go visit my parents and sisters for Christmas. Last time the BF and I were there, we went to Seattle Center and my face was frozen because it was so cold! Even though mom says that 55-60 degrees is warm to them. Go fig.

I bought these two jackets recently, the cream/white one from Wetseal (I think it's pretty new since it's not on their website) for around $40, and the black peacoat from Forever21. I was looking for a good peacoat since last year but never found one I liked, or at least one that was in my price range. This peacoat was only $45 which is a good deal considering it doesn't get that cold here in California.

I like the cream/white one because you can wear it two different ways and it's very light. I also love the big round black buttons on it. The peacoat is the perfect length (ends at my knees), and since I am fairly tall, it fits nicely and accommodates my long arms and isn't tight in the back which is a common problem I have in jackets which is why I usually wear a large when it comes to jackets, but I got a small this time. It's also great to wear with boots.

FYI, I don't really spend a lot on clothes because I only wear things a few times before it gets lost in my closet or it goes to my sister, unless I REALLY, REALLY like something, then I will spend a pretty penny on it. But those are extremely rare occasions. Truth be told, I am a BARGAIN shopper. I LOVE shopping for bargains and I don't care what anyone says, I live within my means. Even if I was filthy rich, my ass is STILL shopping at Target and Wal-Mart. Especially with the economy now, it's insane to spend frivolously.

The BF also got me a clutch from the Gap since we have a casual wedding to go to next month, it's super cute, it has frills on the side, and the clutch has this wiring so it stays open when you open it.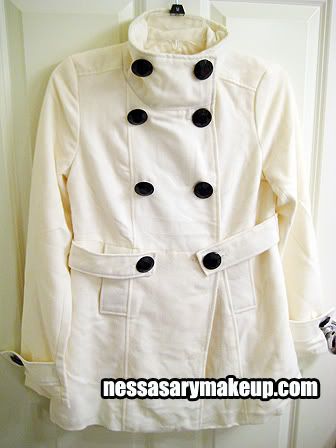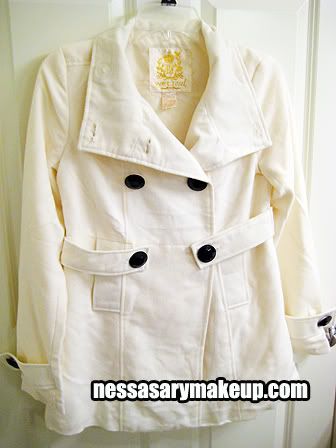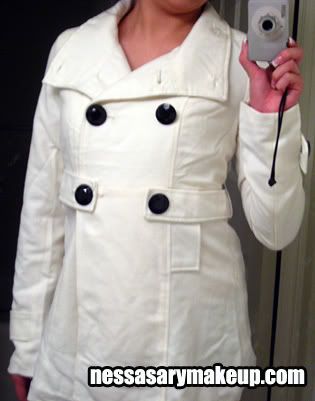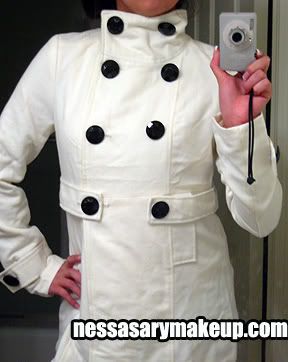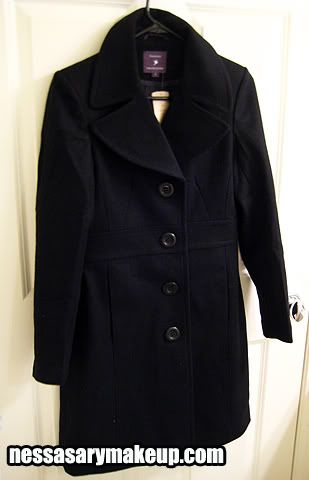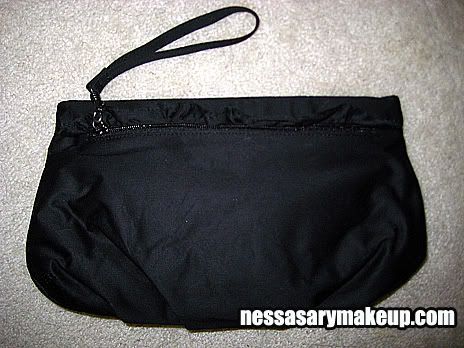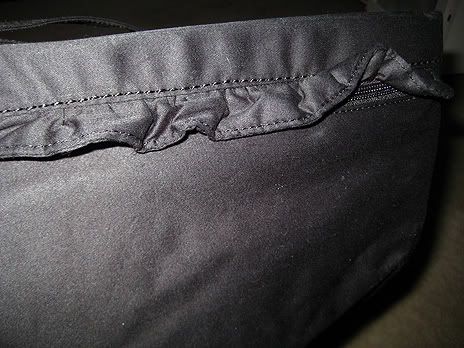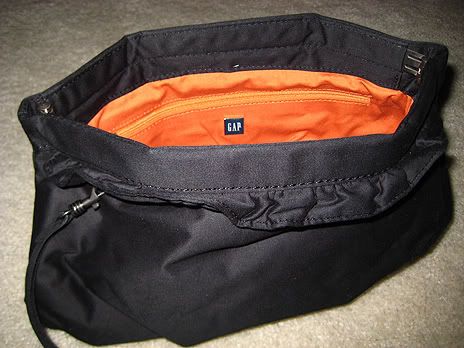 And this was my outfit of the day (yesterday), the top is also from Forever 21, $13.