I have received a request for this from Stephanie as well as a few others so here's a tutorial on it. The trick is to not use a lot of the mixing medium (which is glycerin and water), don't saturate the sponge-tip applicator this prevents clumps of the pigment onto your lid. Also tap off any excess pigment you grab with your applicator and gradually build it to your desired intensity. I wipe the sponge-tip applicator on my hand after I apply a drop of the mixing medium to get rid of any excess mixing medium, don't use a tissue or a paper towel because that just absorbs it from the applicator and you're going to have to apply another drop.

Why do I use sponge-tip applicators to apply pigments? Because personally it gives me better control of the pigment as well as giving me incredible and vibrant color. Using a brush doesn't give me the control I need because it's not as firm and compact and doesn't absorb much mixing medium therefore I don't get the intensity I want because the pigments end up "flying" all over my eye or face. Just think of using a broom(the makeup brush) to sweep the floor (your eye), some of the dust (pigment) gets pushed to the side and the floor is still dusty, but if you use a wet swiffer (sponge tip applicator), it cleans the floor up in one shot so the floor is spotless and completely clean, so your eye has full on color. Like my analogy? LOL.

I used MAC's Mixing Medium, water-based is good enough and safe for the eyes. For the colors used in this tutorial, I used Pure Luxe's "Sour Apple" and MAC's Pigment in "Violet".

Make your own homemade mixing medium by CLICKING HERE.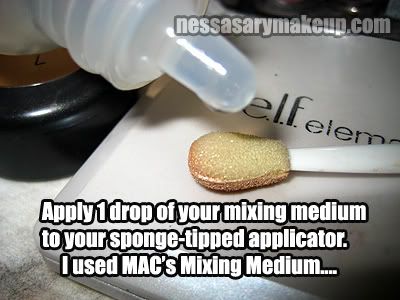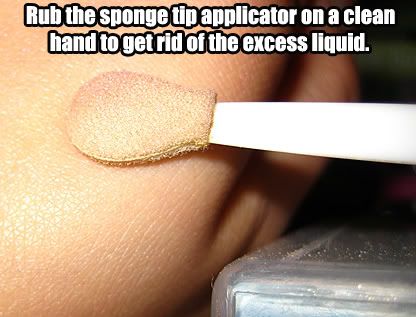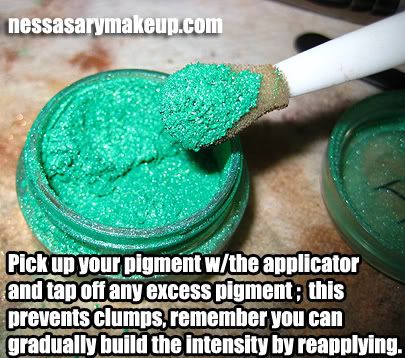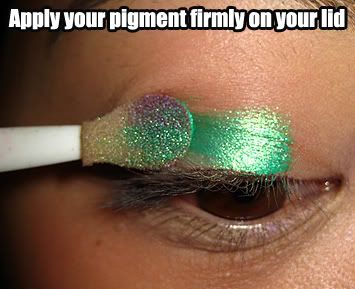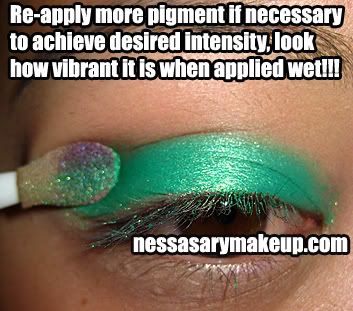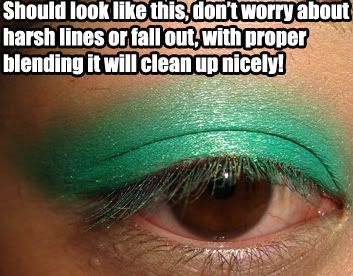 Then apply other colors to complete the look (apply them dry or wet)