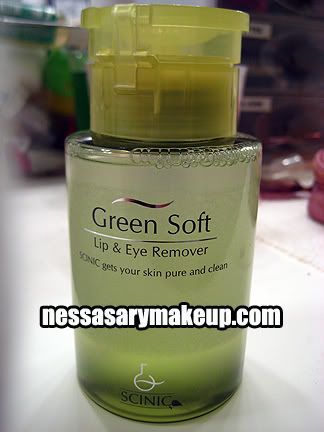 Until now, I have always removed my makeup by simply washing my face and using makeup removing wipes such as the Neutrogena Facial Wipes or MAC wipes, and even though I still like using them when it comes to traveling or for a quick fix or pick me up, I really like how makeup removers thoroughly cleans your face or your eye makeup without leaving smudges or a little eyeliner or mascara left over.

I didn't like the Oil-Free Neutrogena makeup remover, as much as it says "oil-free", it's not, you can totally see the oil through the bottle and it left my face feeling all greasy. I am really glad I found these two, they work for me and I really don't see me trying anything else ever again!

I recently ordered Scinic Lip & Eye Makeup Remover from Sasa.com, it was only $8.20 so I figured id try it out, I admit I was skeptical at first because it had oils such as olive and macadamia, and I usually hate makeup removers with oil due to the greasy yucky feeling afterwards, but I wanted a makeup remover to try and the design of the bottle actually appealed to me.

I tried it for the first time a few nights ago and I LOVE IT! Even though it's oily at first, it's not OVERLY oily to where you have to wash your face right after (at least in my opinion), and when it dries, it just moisturizes your skin at the same time (think the oil cleansing method). The innovating pump is mess-free which makes it a breeze to take off your makeup; simply use a cotton ball or a cotton wipe and push down on the pump to release the liquid, and remove like normal.

I recently was using the Mandom Beauty Cleansing Express Sebum Makeup Remover which I also love because it seriously FEELS like water, but it can remove makeup like no other! No joke, there is NO OILY RESIDUE at all with the Mandom Makeup remover (Pink and Anne use and love this as well!) They have two or three different kinds I believe (I forgot what the others were), but I got the Sebum one for those with acne or oily skin, and I just got it to prevent any oily build up as I figured this one had no oils in it and help prevent acne. I got it from a Japanese store called "Ohayo", they also have a website Ohayousa.com, I will write about this store in an upcoming post, but they sell A LOT of Japanese products, however, it's A LOT pricier than Sasa.com, but unfortunately I don't think they sell this on Sasa.com (I checked and didn't find it), but you can pretty much find it I am sure in Japanese or Korean beauty stores, markets, etc. I got it for $10 but the website is selling it for $13.99.

So which one do I like better? I actually like to switch them around and use them intermittently. I like the Mandom one when it comes to cleaning up makeup mistakes or if I am starting over on a FOTD because it's like water, so it doesn't leave me with ANY oily residue- it's AMAZING. I also like to use it to clean up smudges of eyeliner left around my eyes after I get out of the shower. I like the Scinic one when it comes to hard-to-remove makeup like the Mehron Aqua Palettes, the MAC Longwear Lip Colors that are super hard to remove, or to painlessly remove false eyelashes. Makeup removal is quick and easy with BOTH of them.

Also, in case you are wondering what the quilted pads are that I used, it's the Swisspers Quilted Cotton Squares from Wal-Mart. I love them because they have more surface area to work with (rather than using 10 cotton balls in one sitting!), and also because it doesn't shed like cotton balls do, which makes it great for removing eye makeup and nail polish so the hairs don't get all over the place.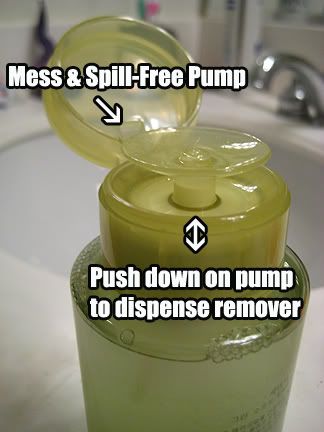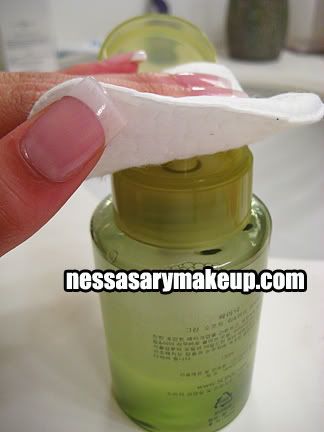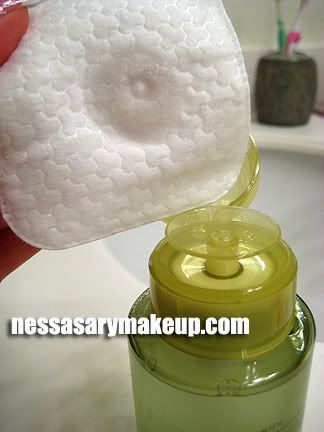 Removes everything! Eyes, face, lips!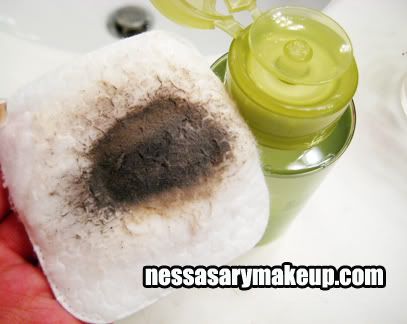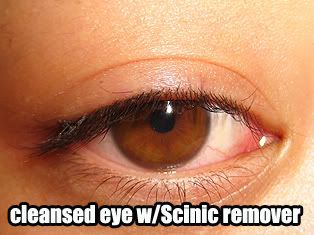 Mandom Makeup Remover