**WHAT!? Jamie Lynn Spears is pregnant, at 16!! Babies having babies! I don't understand why some people just can't keep their legs closed, you would think Lynn Spears would tighten the reigns after Britney, but noooooooo, or as my co-worker Mike said, "You can take the Spears'out of the trailer park, but you can't take the trailer park outta the Spears". LOL

I received my CherryCulture.com haul today! I am enamored by their Princessa lipsticks so I ended up ordering more colors, as well as a glitter eyeliner, another LA Colors eyeshadow palette (I am in love with these things), NYX Chrome Eyeshadow in "Penny" which is STUNNING, and an NYX Eyeshadow Trio (blues). My favorite Princess lipsticks are the "Dazzling Pearl" (review soon!) and "Dazzling Ginger". I am selling some of these to you ladies who don't have access to these products or anyone that is just interested in general. I am preparing for my NEXT MAKEUP SALE! I am awaiting a few more packages to arrive in the mail and there's gonna be TONS of cool stuff you can get your hands on! But below is a SNEAK PEAK!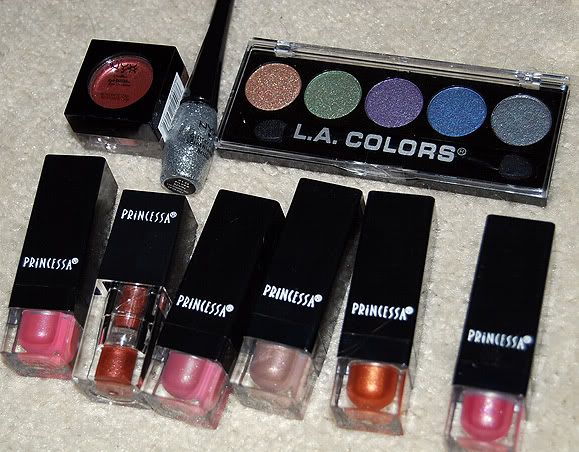 L to R: Pink Diamonds, Dazzling Gold, Dusty Rose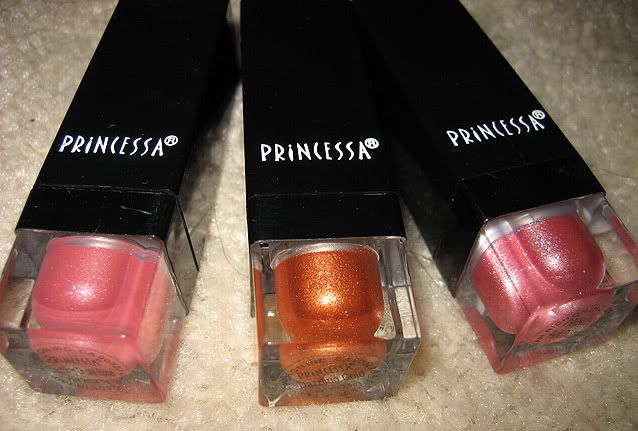 Swatches of the Princessa lipsticks (BRAND NEW FOR SALE, $5 including shipping):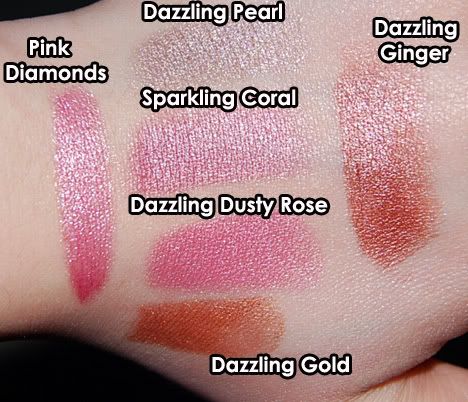 LA Colors Eyeshadow Palette in "Girls Night Out"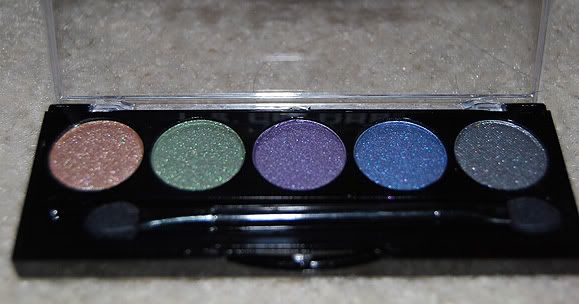 Swatches: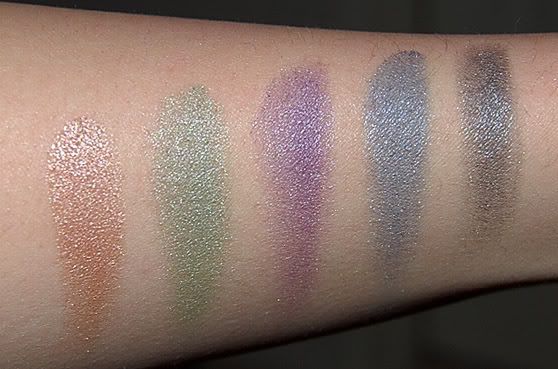 For sale, BRAND NEW hard to find C-Shock Eyeshadows, "Big T" and "Romping", $20 EACH including shipping and packaging (sent with tracking/priority mail).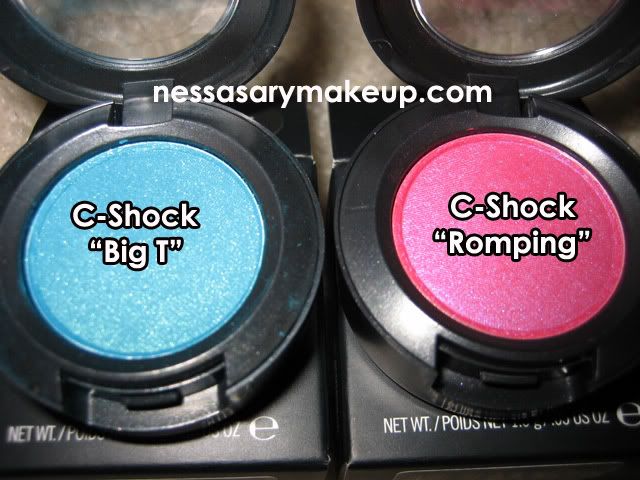 And an eye I did using C-Shock eyeshadows in "Eyepopping" and "Wondergrass", I love these eyeshadows, they are so pretty and vibrant, definitely right up my alley! I didn't put eyeliner or mascara or anything, I just wanted to play with them and see how they'd look...I love 'em!


_____________________________________________________________________________

A reader asked about my makeup in one of my recent videos, so here is a quick tutorial, it was actually very easy as I really only used "Beautiful Iris" and "Nocturnelle"...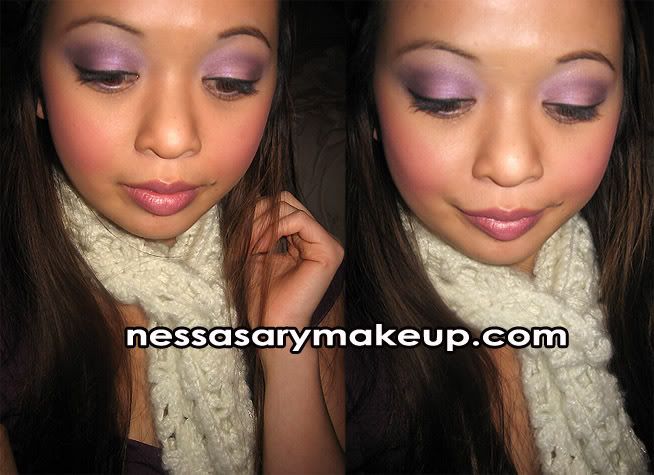 My 4th palette (mostly purples), for this look all you need is "Nocturnelle" and "Beautiful Iris":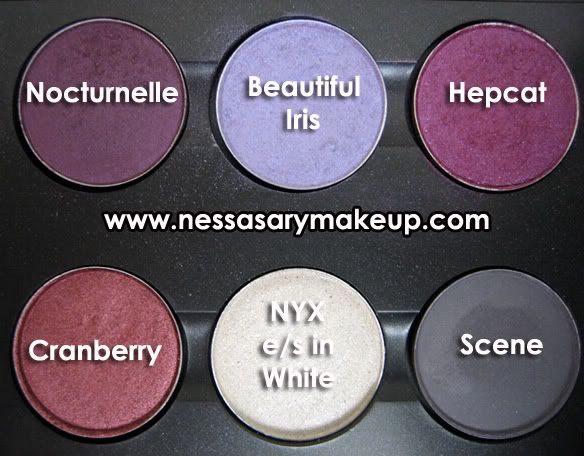 STEP 1: Apply your UDPP or base eyeshadow/primer, paint pot, whichever you use...

"Beautiful Iris" dupe is NYX Eyeshadow in "Frosted Lilac"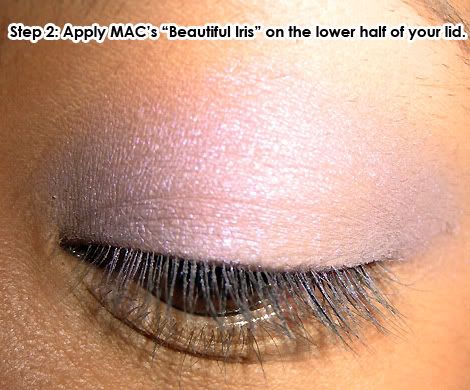 STEP 3: Then take "Nocturnelle" (DUPE is probably NYX eyeshadow in "Beauty Queen") and apply it to the outer half of your lid as shown and contour your eye as well



Your eye should look like the eye on your left, see the difference between the other eye without nocturnelle?



STEP 4: Highlight and line!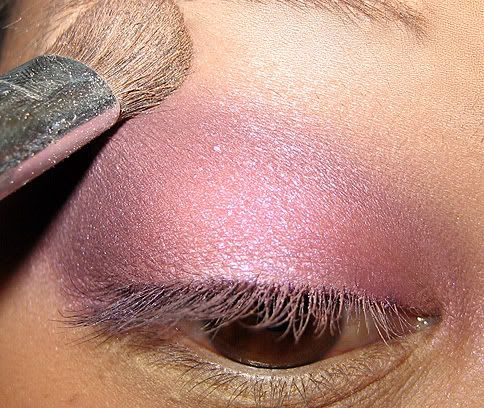 Cat eye: