It's been busy since Friday, so this coming week i'll spend more time on your questions ladies, I appreciate your patience. :) I will be having another liquidation sale very soon, either before the New Year or early January. I am waiting on some new arrival items to also sell, so that's pretty much why I am waiting. Also CHARLENE asked about the colors in my new ULTA Palette in my last post, it's as follows:

Top Row (L to R): Turquoise, Flirty, and Deep Sea
Bottom Row (L to R): Sterling, Nixie Eyeshadow in Raining Dream, and Amethyst
_________________________________________________________________________________

Now finally...my holiday party look! I decided to go with a bold red lip look simply because I know I don't do it that often so I wanted to make my dress pop a bit more.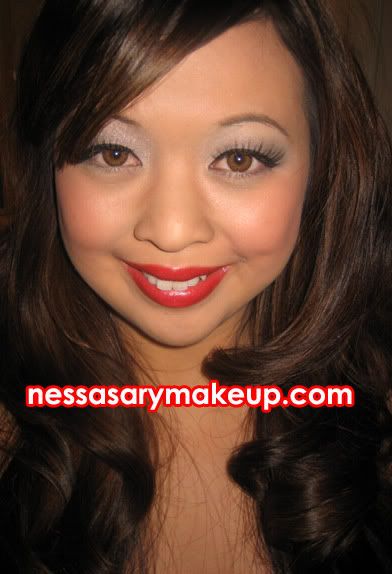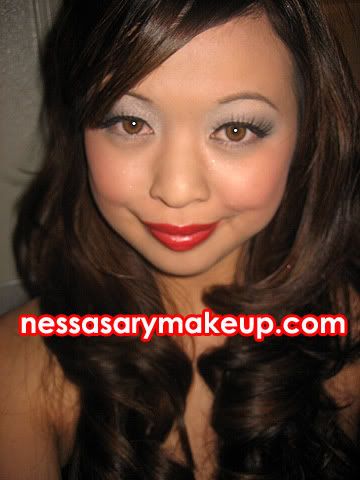 What I used:

Face:
- Airbrush Primer
- Silk Naturals Foundation
- MAC Sculpting Powder in "Sculpt" for contour

Cheeks:
- MAC Blush in "Dollymix"
- MAC Beauty Powder in "Soft Flame"

Eyes:
- Freshlook Colorblends Contacts in "Pure Hazel"
- Physician's Formula Concealer Duo
- MAC Paint in "Chiaroscuro" (all over lid)
- MAC Pigment in "Golden Lemon" (dry and all over lid)
- MAC Pigment in "Your Ladyship" (applied wet all over lid)
- MAC e/s in "Vex" (lower half of the lid above the crease)
- Milani "Storm" (outer-V and contour)
- Indelible Gel Eyeliner in "Black Out"
- Ardell Lashes (forgot the #)
- Covergirl Lash Exact Mascara in "Blackest Black"

Lips:
- NYC Lipstick in "Retro Red"
- Sephora Lip Pencil #411
- AVON Lip Radiance Lipgloss in "Rich Red"

Loungin'!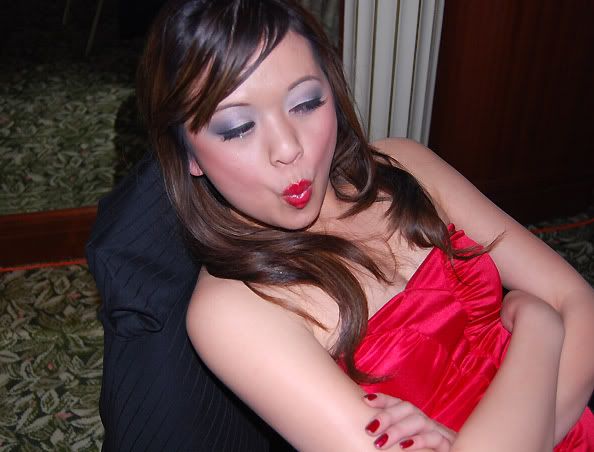 Me and my mahal: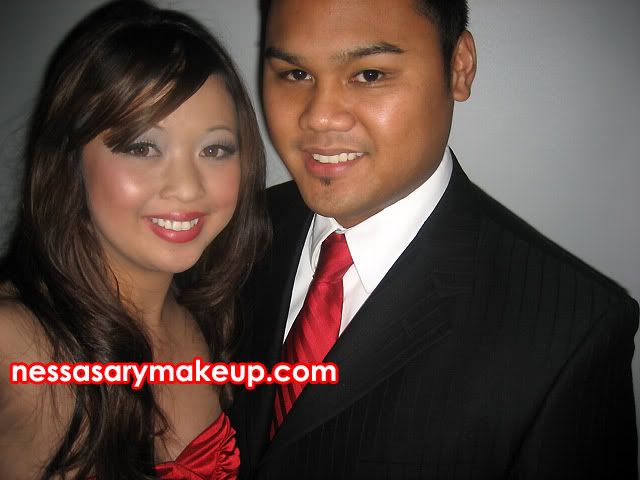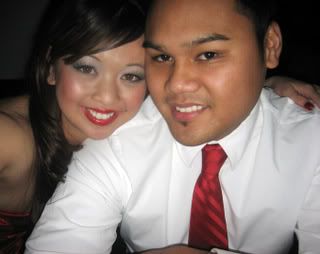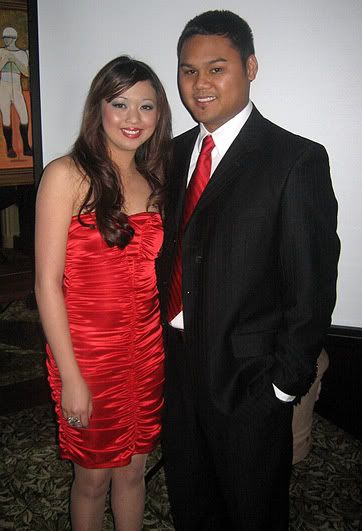 Getting our groove on!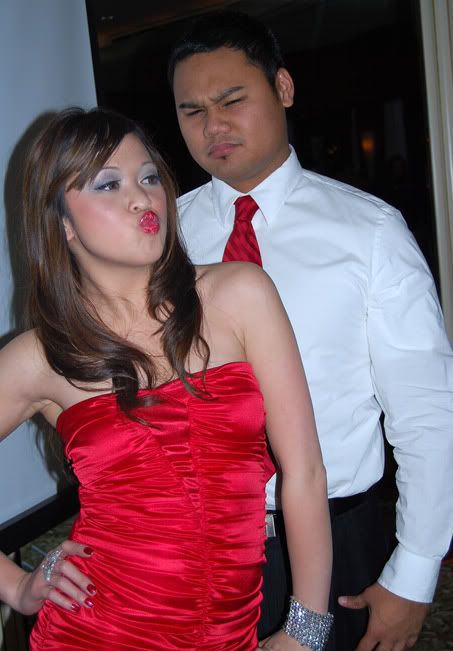 Me and my co-worker Irina: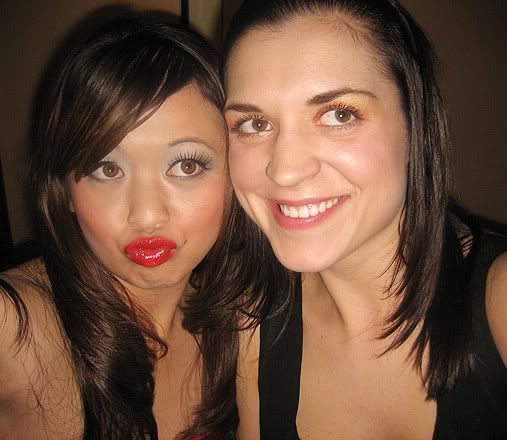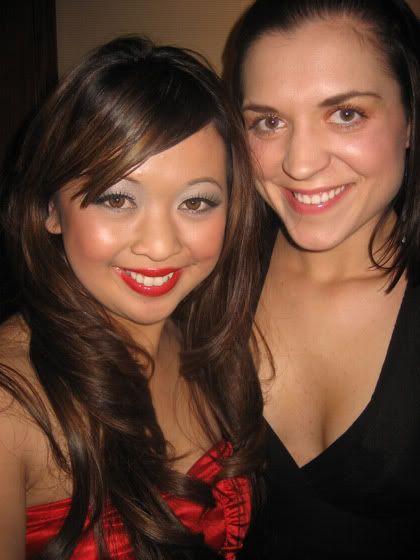 Me and Stacey: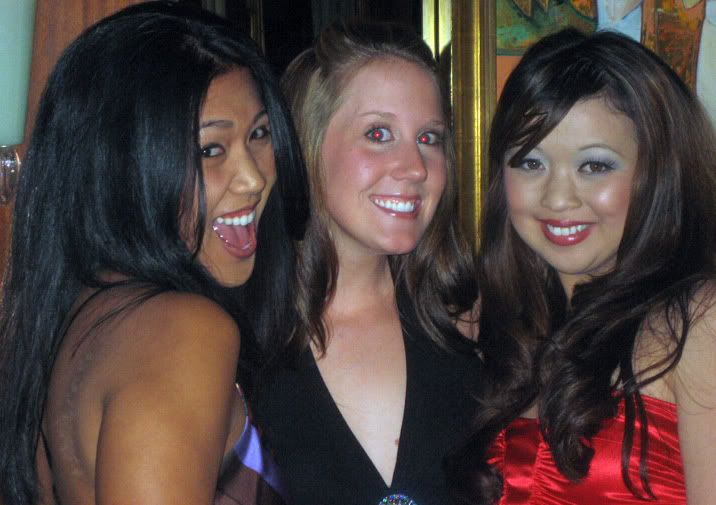 I wanted to kill him after awhile....haha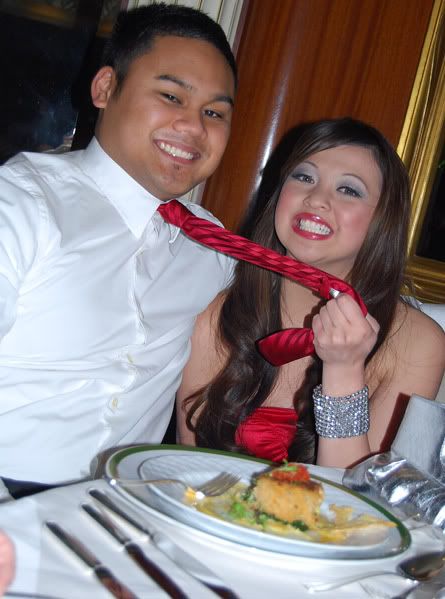 Silly STAFF Pic: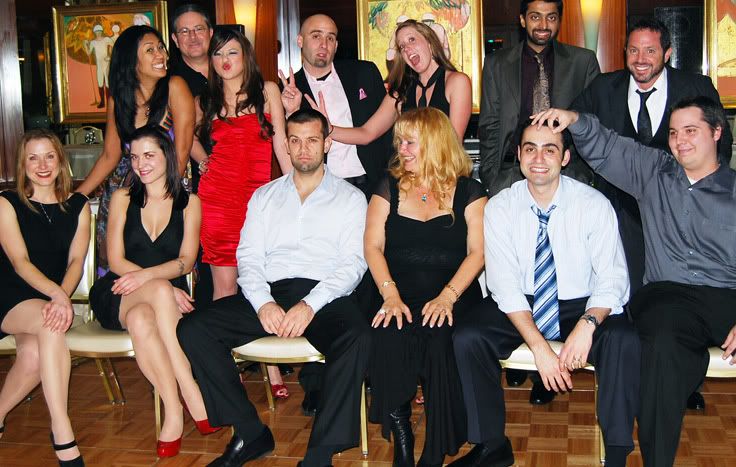 Close-up: