***In addition to my eyeliner tutorial, the cat eye look is best shown by Christine over at Temptalia.com, she shows you step by step pictures in how to achieve the cat eye look!

One of the companies I write for sent me a special holiday gift, it was the Sephora Smokey Eye Brush Set! It was totally unexpected and I was totally floored by the sweet, warm gesture. I blurred out the company for privacy and contract purposes, but I emailed them a special thanks! I totally love the brush set and it even came with an eyeliner brush which I was meaning to get just because I only have one at the moment that I really like, and was looking for another pointy one, and came with volumizing mascara, can't wait to try these out!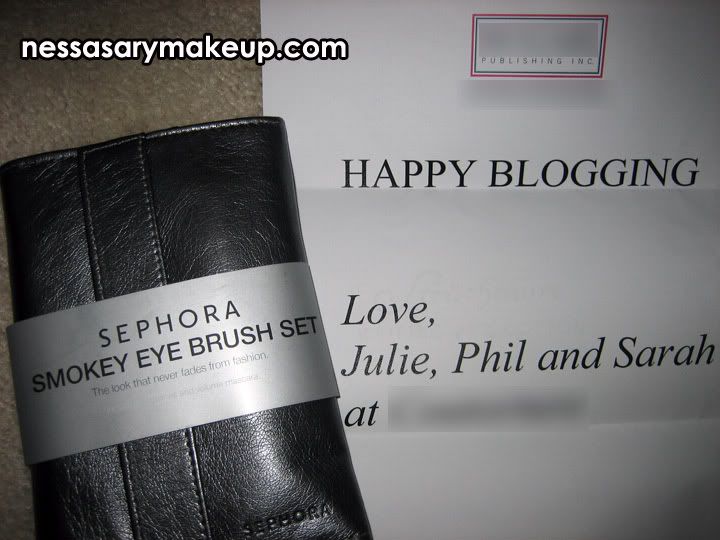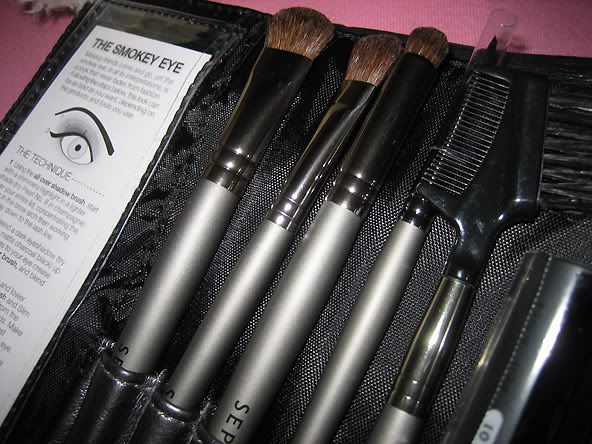 I also got my MILANI haul (some of which I will be selling):



I also did a navy blue FOTD a few days ago, I was happy to finally use my mineralize eyeshadow in "Silversmith"!





What I used:

Face:
- Airbrush Primer
- Silk Naturals Foundation
- Model in a Bottle

Cheeks:
- EDM Blush in "Email Me"

Eyes:
- MAC Paint Pot in Painterly
- AVON Eye Pencil in "Lightning" all over the lid
- EDM eyeshadow in "Bundle Up" all over the lid
- MAC Vanilla Pigment all over the lid
- MAC "Silversmith" (blue side) on outer-V and contour
- MAC e/s in "Deep Truth" and Milani "Blue Ice" on the middle and outer half of lid
- Milani "Atlantis" on Lowerlashline
- NYX "Aquamarine" Trio
- Revlon Colorstay Eyeliner in "Black"

Lips:
- MAC L/S in "Scanty"
- Covergirl Lash Exact in Blackest Black