Yesterday was the release date of "The Originals" which features re-premotes of popular items, most specifically, the most talked about, sought out eyeshadow, "Parrot". This eyeshadow surfaced in forums awhile back and it has always triggered my interest because I was like it can't be THAT gorgeous....searched for it on eBay and no one was selling it, then I found out it was being released with the originals, so I just had to see for myself! I didn't like too much out of this collection as I thought I would, I went with fellow blogger Anne to the MAC store to check out the new goodies, and the lipsticks were a bit too sheer for my taste. The lipglasses are gorgeous, but didn't get any this time...I also saw my girl Chas there too! :)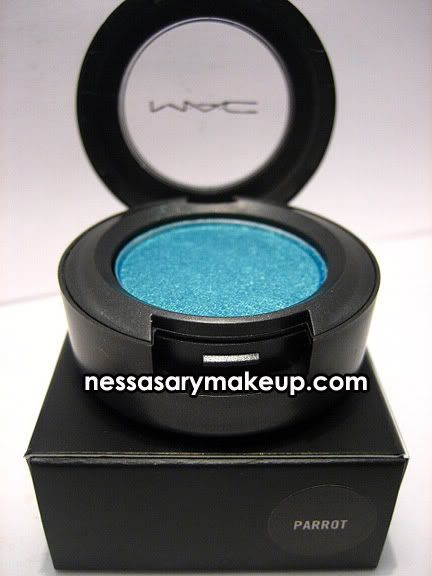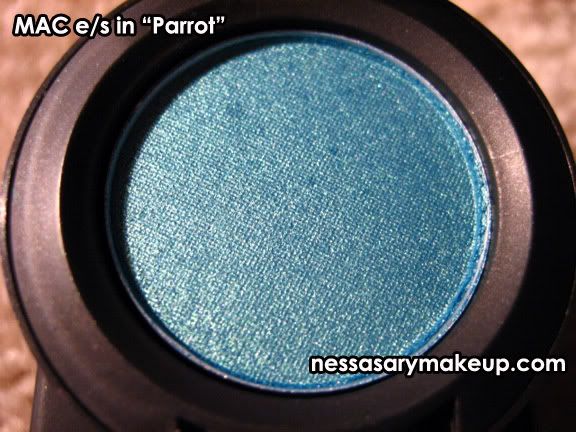 It's a gorgeous color, but seriously, it's not to die for...as you can see below, it bares an UNCANNY resemblance to my Covergirl eyeshadow in "Aqua Paradise". However, I ended up buying two because I thought they were gonna sell out fast, etc. so if anyone is interested in buying the other one, let me know.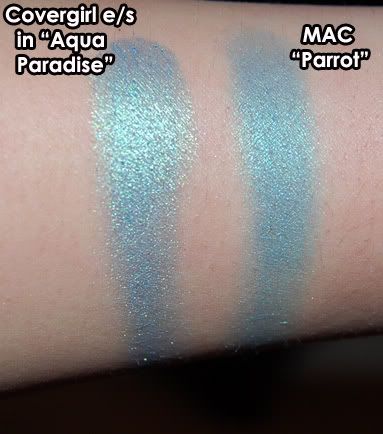 I was going to get eyeshadows "Memorabilia" and "Alum", but noticed that "Nocturnelle" is very similar to "Memorabilia", and "Alum" looks very similar to "Cumulus" from the Blue Storm collection, however when I got home, cumulus looked a bit more silver, so I might just go back and get "Alum", as it's a darker grey compared to cumulus. I also picked up "Satellite Dreams" refill, and stocked up on "Soft Flame" beauty powder since it's LE (Limited Edition), and of course, "Golden Olive" Pigment which is just gorgeous!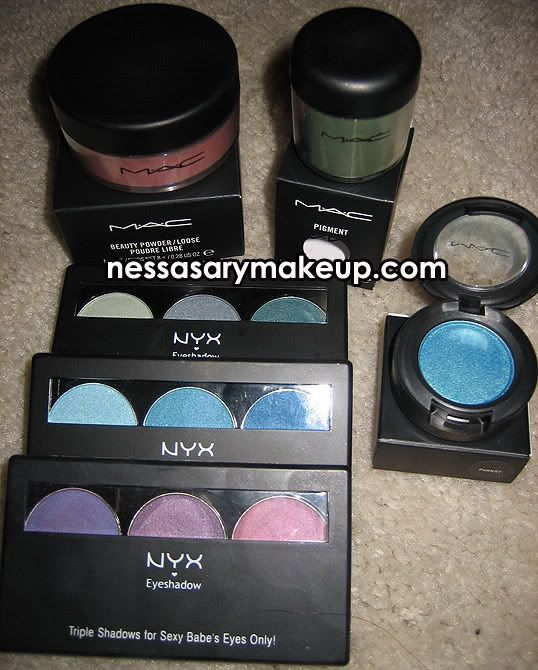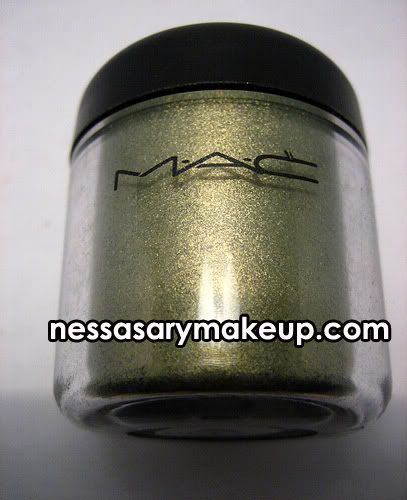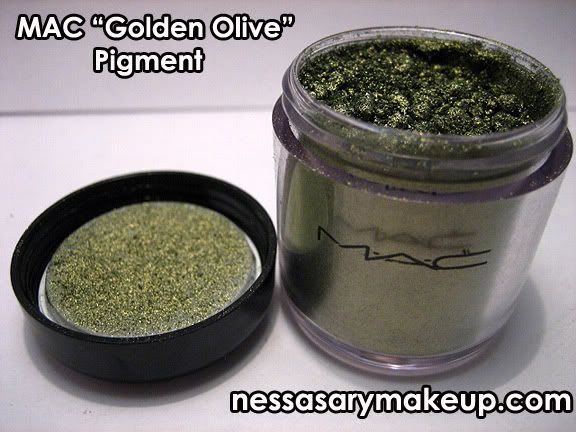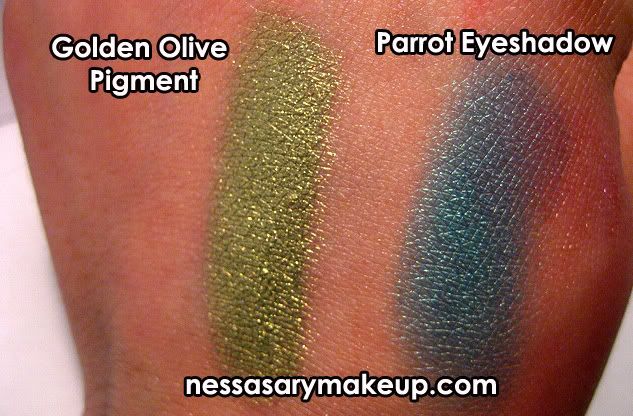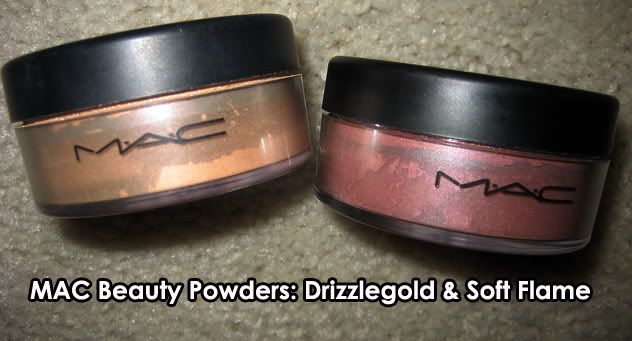 Picked up more NYX eyeshadows in "Aquamarine", and the other one didn't have an overall name, I just remember "Ocean" was one of the colors...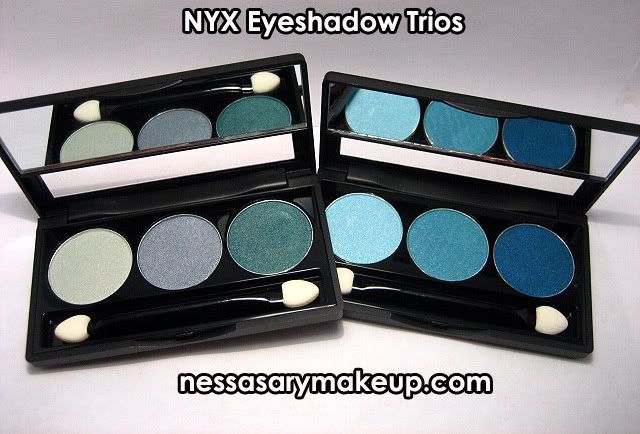 NYX Chrome Eyeshadows: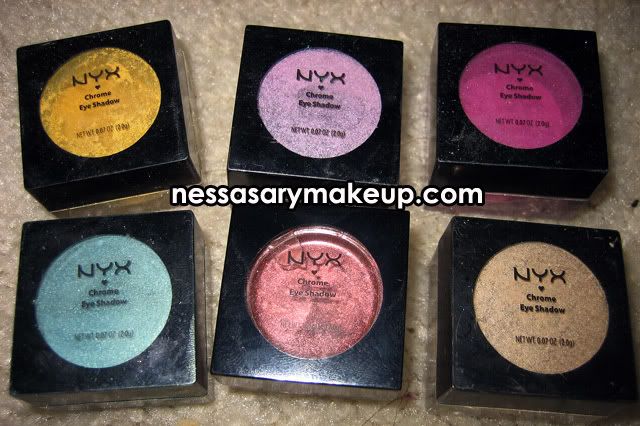 Random Pics of the growing collection, speaking of which
I am SELLING Metal-X Eyeshadow in "Cyber" (silver one), for $16 including shipping, only used ONCE.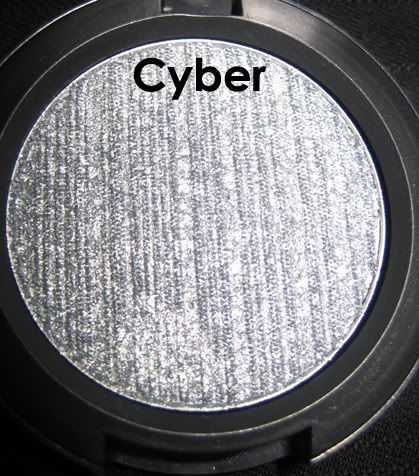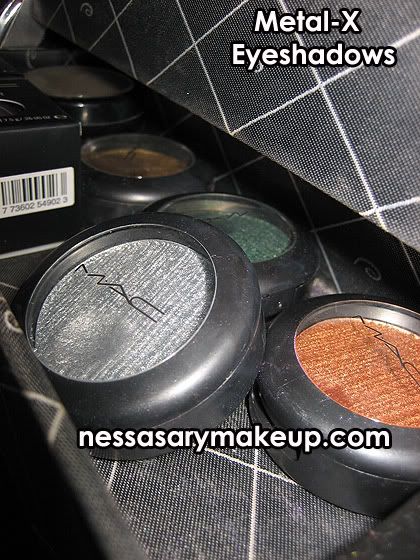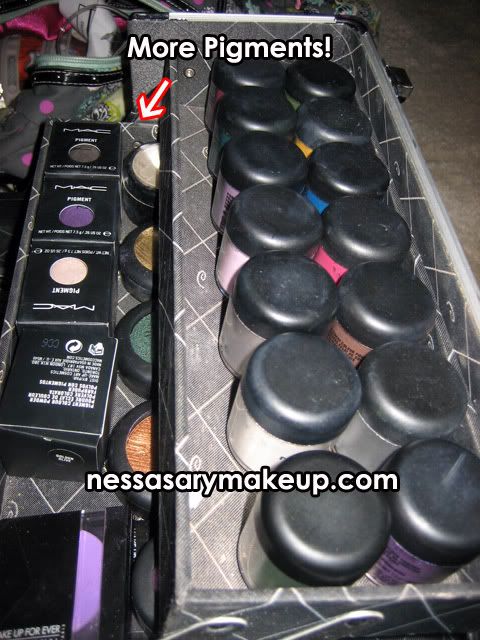 And I am also SELLING some leftover pigment in the actual jar, there's about 35-40% in each one, almost halfway, enough to last a long time as a little goes a long way! $10 including shipping.
***SOLD***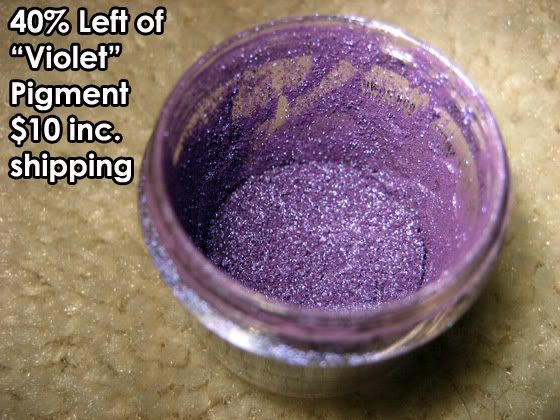 ***SOLD***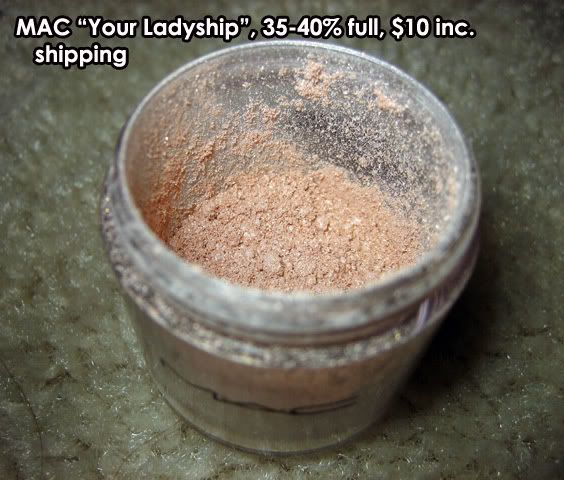 Lemme know if any of y'all are interested, it's on a first come first serve basis. I am also offering samples of "Soft Flame" beauty powder for $5 each including shipping.