**Blogger is doing some changes so the banner is a bit off centered and screwed up, but i'll fix it later....

I love my friends and family, I really do. I just hate shopping for them! It's the same conversation every year:

Me: What do you want for Christmas this year?
Them: "Oh Nothing", "You don't have to get me anything", OR "I want ________" (which turns out to be something way out of my budget!)

Ugh. Nothing is more frustrating then trying to figure out what to get people. I know that's probably the "fun" part, but I just don't have the time to really sit and dwell on what to get for certain people. I find it a lot easier if they at least tell me what they like or want, or even a store they like or what they enjoy doing. At least it points me to some sort of a direction where to go...and most of all, I know they'll love it.

I usually hate just "giving up" and buying gift cards sometimes because I find it to be impersonal, yet I know that a majority of people don't mind it, but I like the idea of having the person actually open something ya know?

Anyway, my room was a MESS last night, I didn't even attempt to wrap Christmas presents this year, I just bought bags and tissue paper for everyone haha! Then I also had to ship out the things people bought from the sale.




I also got another Nixie Palette to transfer the ULTA eyeshadows in because the LONG palette was too long and since it was cardboard it was a piece of crap and didn't fit in my makeup box so unfortunately I had to split the 12 into a 6 pan palette...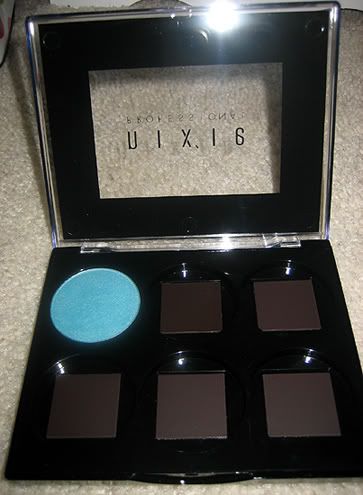 All done!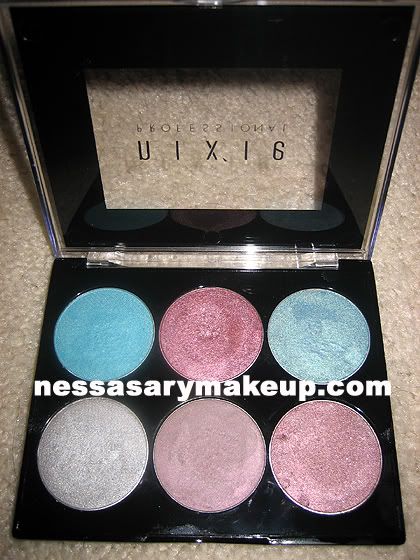 My company holiday party is tonight so i'll post some pics up later, still don't know what to do with my makeup and all that other jazz as I haven't even had time to think about it. Everything I bought still has the tags on them. Sigh.

And here is Penny Lane, all dressed and ready for the holidays! (Jon's doggy which is now my doggy too haha)