Like Petitebelle, I too have a lot of items to get rid of! Simply because of my massive, ever-growing pile of makeup products, I HAVE to control myself and just get rid of what I don't use or never used and stop buying more things to add onto the chaos!

So instead of throwing some of this stuff away because most of them are new, or pretty new (either used it once or twice or just tested it once like a swatch), why not give it to you budget fashionistas?

So here are some items for sale, it's on a first come first save basis, and I only take paypal, so leave me a comment WITH YOUR EMAIL if you are interested in ANY of these things and feel free to take as much as you want as I am just trying to clear my stash. I also listed some items that are FREE as well, just pay for shipping (NOTED BY *** AND price is listed). Also ALL prices INCLUDE shipping and packaging, for US Residents ONLY! Sorry International gals, it'll cost me MORE to send it out to you...

1. BRAND NEW NYX GLITTER EYE CREAM PALETTE WITH APPLICATOR, NEVER BEEN OPENED. $5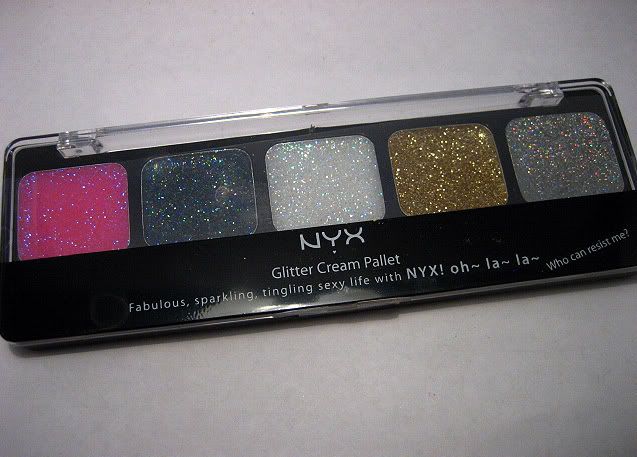 2. BRAND NEW PHYSICIAN'S FORMULA DUAL WAND CONCEALER IN "LIGHT", $4



4. NYX Concealer in a Jar in "Fair", used once, $4



9. Flirt! Eyeshadow in "Candy Hearts" from the same makers of MAC products (also a division of Estee Lauder), used only once, it's a soft pink/lilac color, $7 originally $10.



13. ***MAX Factor Trio Eyeshadow, white, grey and black. $3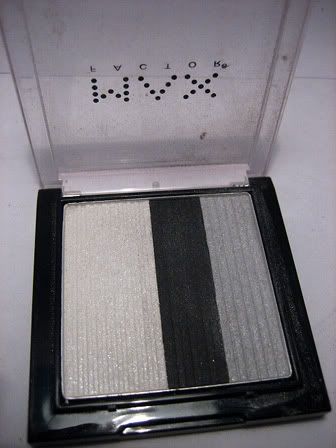 15. (SANDY MEDIUM GLO SOLD)Everyday Minerals Foundations and Blushes I never used/don't match. The Blue one is a matte blue eyeshadow called "Cornflower" from KT Naturals. (Let me know about this one, whether you want one or all, and i'll give you pricing, leave your email!)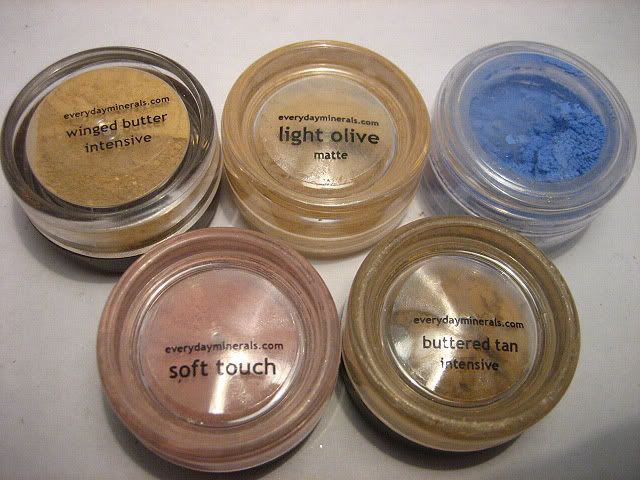 17. (MARCASITE SOLD) BRAND NEW INDELIBLE GEL EYELINERS (2), $11 EACH, CAN BUY THEM SEPARATELY, COLORS ARE: MARCASITE AND IVY LEAGUE.



18. ***E.L.F. Blending Wedges Wheel, BRAND NEW, $2 including shipping.