Reader Liz had a request for a FOTD using ONLY Milani eyeshadows for a majority of the look, so here is a FOTD using just that!

I also added some looks from the past that also feature some eyeshadows from Milani as well as a pic of some of the Milani eyeshadows I have...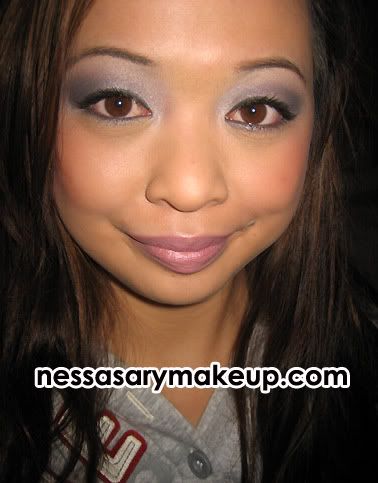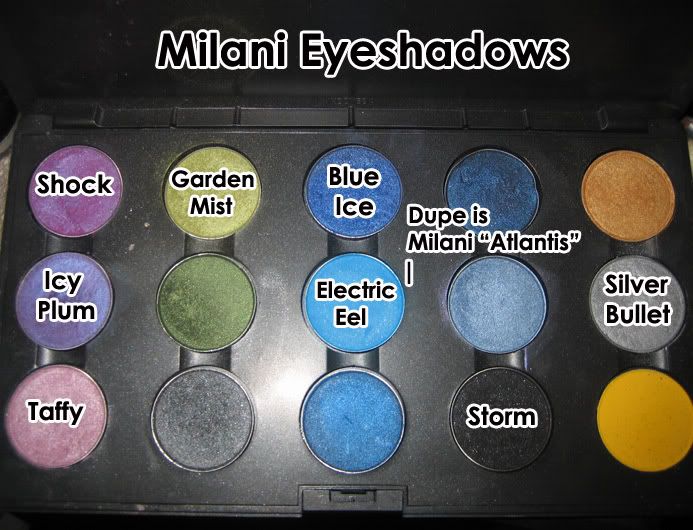 What I used:

Face:
- Silk Naturals Foundation

Cheeks:
- MAC Beauty Powder in "SoftFlame"

Eyes:
- Milani e/s in "Snow Frost" (entire lid)
- Milani e/s in "Silver Bullet"(lower half of the lid)
- Milani e/s in "Storm" (outer-V and contour)
- ULTA eyeshadow in "Shell" as highlight
- MAC Fluidline in "Nightfish"
- Maybelline Curl XXL Mascara in Blackest Black
- Covergirl gel eyepencil in "Slate" on lower lashline and "silver bullet" e/s

Lips:
- MAC Lipstick in "Creme de Femme"

Step 1:
I first added "Snow Frost" on my entire lid.




Step 2:
I then applied "silver bullet" on the lower half of my eyelid just above the crease.




Step 3:
Then using a small fluff eyeshadow brush I take a little bit of the "Storm" eyeshadow (a sparkly black) and apply it to the outer-V and contour the eye, and BLEND!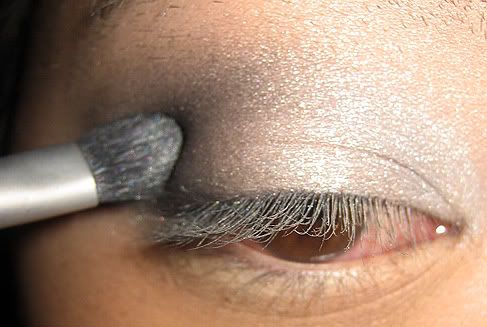 To get this result: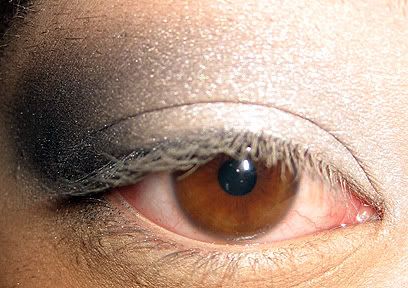 Step 4:
Then just line the eyes, apply your highlight above the browbone, mascara, and you are done!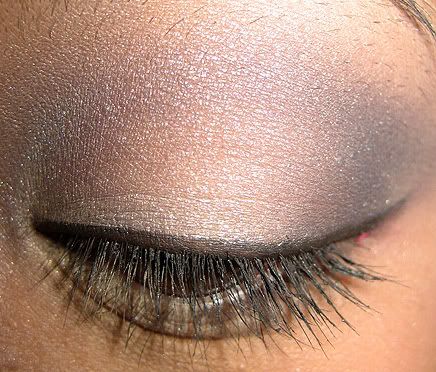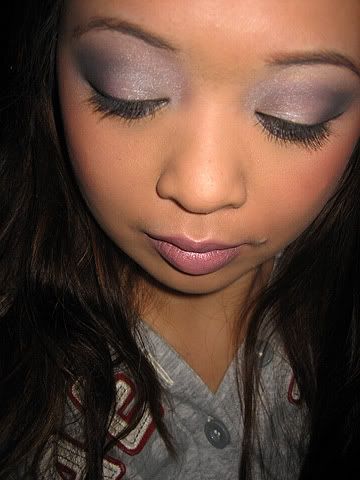 Here are some past looks (or semi-looks) using some Milani eyeshadows: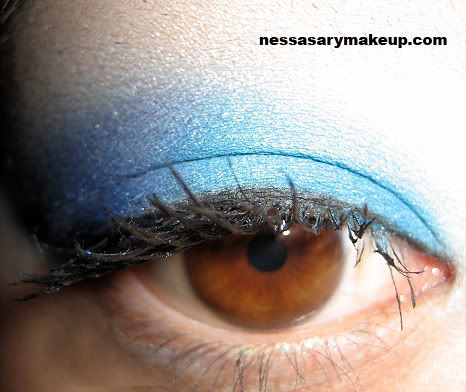 Using Milani "Earthly Delights Quad" (my favorite quad!)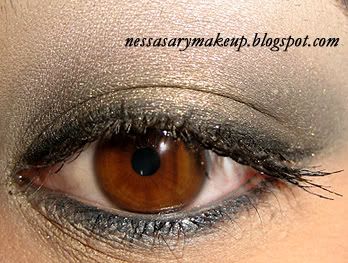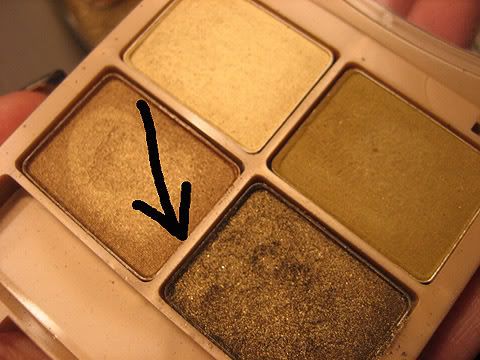 Milani e/s in "Shock" on the outer-V: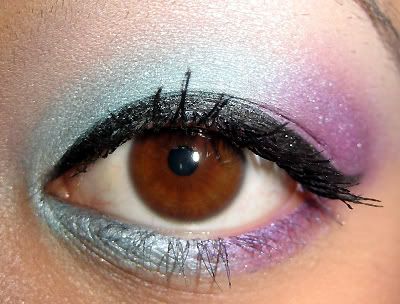 Natural Look: You can use Milani e/s in "Almondine" to replace MAC "Bisque" identical dupe, and used Milani e/s in "Antique Gold" (yes real lashes!):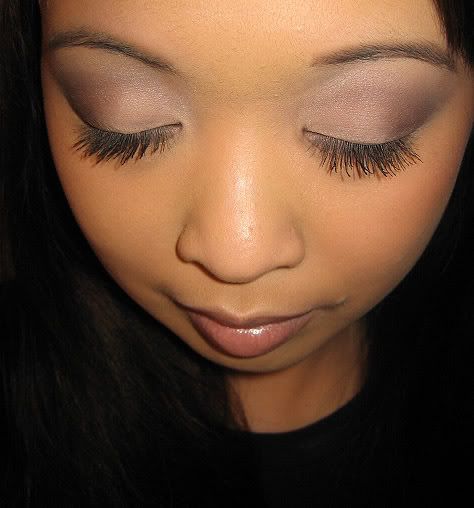 Used Milani eyeshadows in "Shock" and "Storm for this look: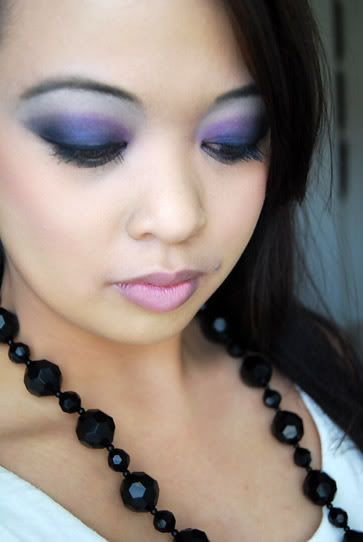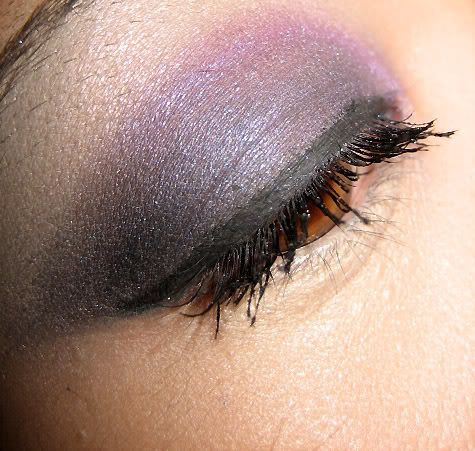 Milani e/s in "Enchantment" or "Icy Plum" (I don't remember which one, but it was one of em), and "Storm"



As you can see the possibilities are endless! So you don't need to spend a bundle just to look gorgeous!