Lately I have been buying some bright, and I mean BRIGHT eyeshadows, and i've been wanting to use them and finally had a chance to! This look reminded me of a pair of parakeets my cousin used to own, they were both yellow and green with a tinge of blue feathers. I used my new "Parrot" eyeshadow on a little part of my lid however blue mixed with yellow makes green, so it just ended up blending with "Wondergrass", so instead I used it on my lower lashline.

Inspiration: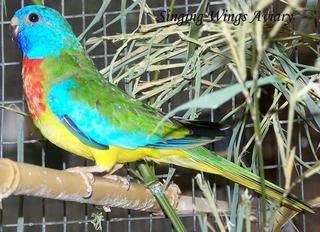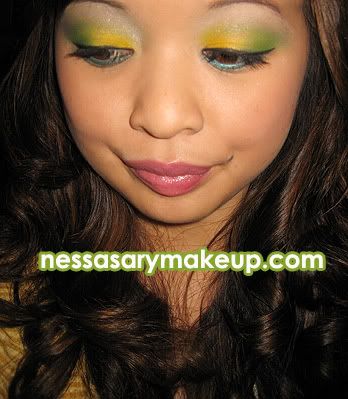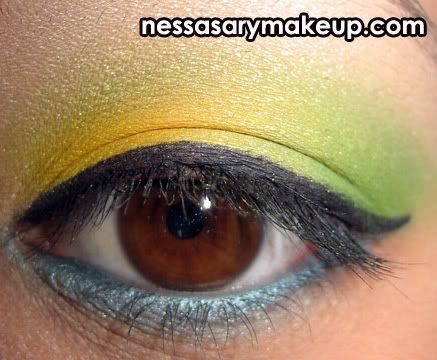 What I used:

Face:
- EoB Airbrush Primer
- MMBB Medium/Dark Beige Foundation

Cheeks:
- Everyday Minerals "Email Me"

Eyes:
- MAC Paint Pot in "Painterly" (all over the lid)
- MAC e/s in "Chrome Yellow" (lower half of the lid above the crease)
- MAC e/s in "Eyepopping" (middle of the lid)
- MAC e/s in "Wondergrass" (on outer half of the lid)
- ULTA eyeshadow in "Shell" as highlight
- MAC e/s in "Parrot"on outer-V and lower lashline
- Indelible Gel Eyeliner in "Black Out"
- Covergirl Lash Exact Mascara

Lips:
- AVON Lipgloss in "Chic Mauve"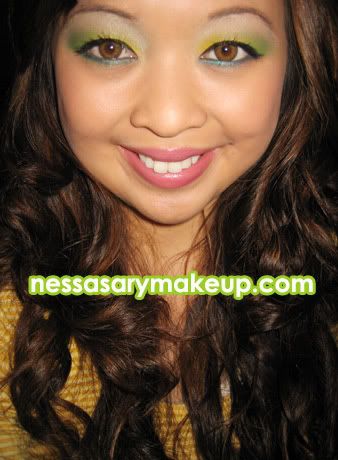 __________________________________________________________________________

I also got my Lumiere Pre-Buy Brushes finally! Long Baby Kabuki and Long Handle Kabuki, they are suuppppper soft! I love 'em!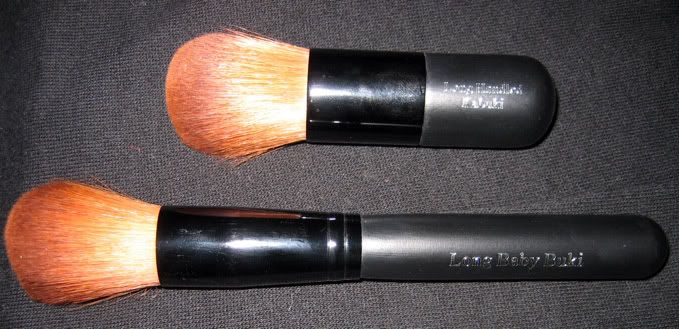 And I also got my Valerie cosmetics blushes today in "Smoking Mocha" and "Coquette", gorgeous colors with a hint of shimmer.