I wanted to use my "Bio Green" eyeshadow from MAC (Pro Color), so I used it with "Eyepopping" and "Wondergrass" and lined my lower lashline using Milani's Color Brilliance Eye Pencil in "Aqua".

I liked how it was still subtle and wearable despite the fact that these were bright colors.





Natural Light: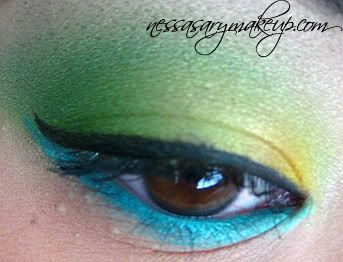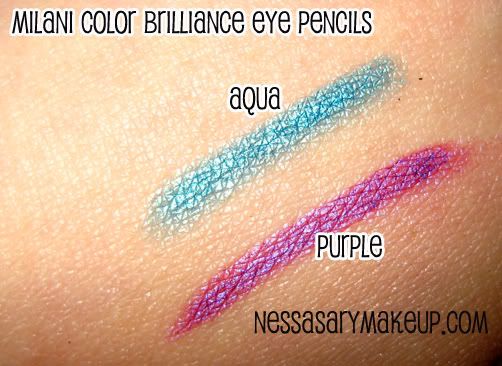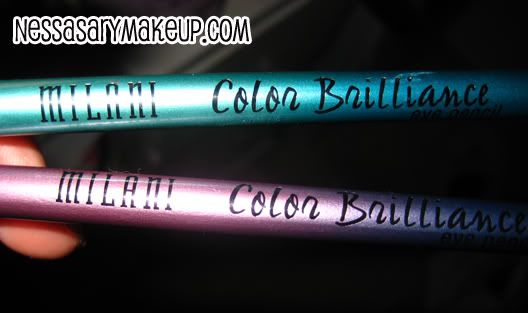 What I used:
Face:
- Monistat Chafing Gel as Primer
- MAC StudioFinish Concealer NC30
- Meow Cosmetics Primer Powder
- Silk Naturals Foundation

Cheeks:
- EDM "All Smiles"

Eyes:
- MAC e/s in "Chrome Yellow" inner corners
- MAC e/s in "Eyepopping" in lower half of the lid
- MAC e/s in "Bio Green" on 3/4 of the lid and contour
- MAC e/s in "Wondergrass" on outer-half of the lid
- ULTA e/s in "Shell" as highlight
- MAC Fluidline in "Nightfish"
- L'Oreal Telescopic Mascara
- Milani Color Brilliance Pencil in "Aqua" on lower lashline

Lips:
- MAC l/s in "Curtsy"
- MAC l/g in "Sockhop"