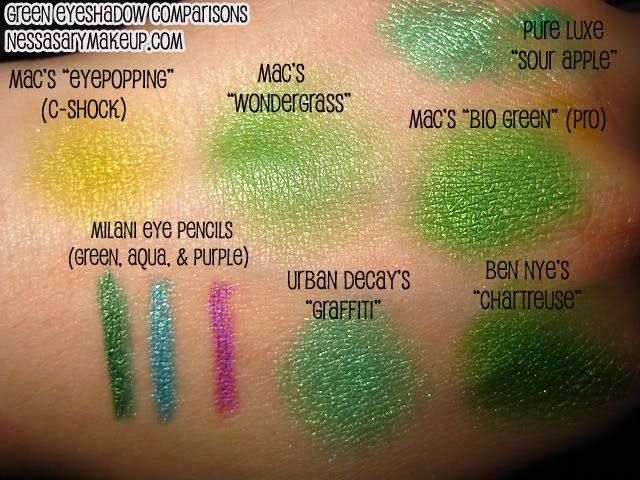 Natural Light (NO FLASH)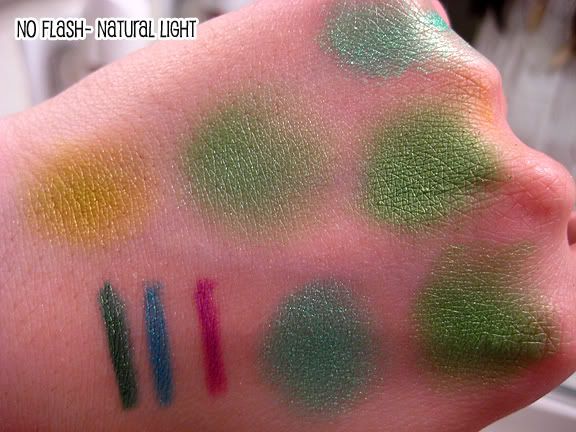 I had a few readers who requested I swatch the green eyeshadows I have just to see what shade is closest to one another, so here they are, my favorites are "Bio Green" and Ben Nye's "Chartreuse". I thought Urban Decay's "Graffiti" was closest to Pure Luxe's "Sour Apple". The "Bio Green" I really love because it has so much more of a frostier shimmer (as well as being more pigmented) than the other greens, and it's super pretty in person! It's really just the perfect spring green in my opinion...it's easy to see why it's a PRO color!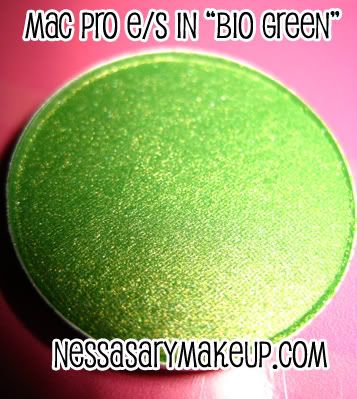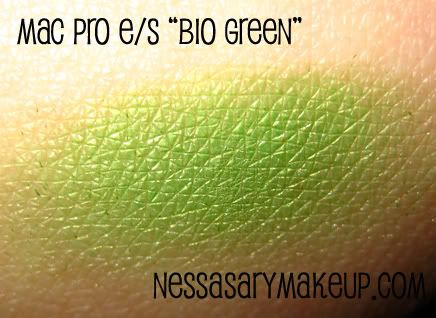 I also included swatches of the 3 Milani Color Brilliance Eye Pencils: green, aqua, and purple.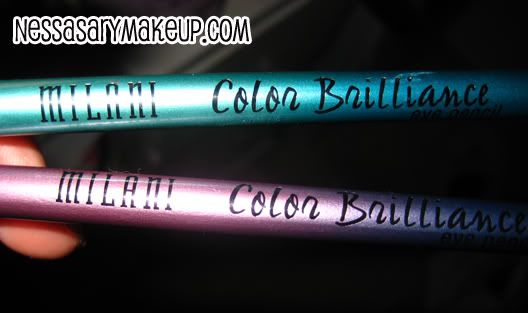 Product: 5 out of 5
Packaging: 5 out of 5
Quality: 5 out of 5
Overall: 5 out of 5
Price: $3.99 available at Target, K-Mart, CVS

PROS: They are so vibrant and they are such pretty colors! I don't know if there are other colors, I haven't really noticed any other than these 3. They stay on my lower lashline longer than any other eye pencil I own (excluding Shadesticks). It honestly stayed on pretty much all day, and the best part? It didn't smudge for me! And who can beat the price???

CONS: I just wish they had more colors!

Overall: You better get your hands on these babies!