I originally wrote about this innovative product a few months ago, you can see the original article HERE.

I recently had the opportunity to try the Warmer Set from, ColorOn Professional, which included 2 pairs-Ibiza (neutral brown), 2 pairs-Sunset Beach (coral), and 1-Envy (green). Also comes with a tiny brush and setting powder to set your makeup.

Description: Eyeshadow applicators, just stick, peel off, and voila! You have makeup on your eyes- dazzling! Our debut product, colorOn Professional Instant Eye Shadow Applicators, can make anyone look as if they have a make-up artist on call. A patented, revolutionary application technology, colorOn Professional is so easy, fast and fun to use that it appeals to everyone, from the makeup junkie to the makeup artist to the makeup-averse. Imagine pillowy-soft disposable applicators already laden with mineral cosmetic eye shadows in colors and designs ranging from subtle daytime to smoldering evening looks, created to suit every skin tone and ethnicity.

These are single-use, hygienic, hypoallergenic applicators that require no makeup skills, no brushes or secondary applicators. Imagine an eye shadow that is waterproof, crease-proof, and long-wearing that transfers to the eyelid with just a touch. The result is nothing short of amazing: A professional, flawless look every time.

Product Overall: 2 out of 5
Price: $18-$30 a box

My Experience: It's a VERY interesting concept, I mean there are many of us, myself included who have days where I am running late and don't have time to really sit there and do my makeup, blend, and all that good stuff. So it's a cool idea to have something that you can just apply in a few seconds, blend, and you're done. It was especially fun to do as well BUT I personally enjoy sitting there and blending, coming up with different looks, etc.

Consistency: Cream-based.

PROS: Great for people who are on the go, or gals who are not the best at makeup application but still want something quick and easy.

CONS: Even after you apply it, you still have to fix it. You have to blend the colors yourself so that it doesn't show the grid of the paper, you have to apply the setting powder that is included, AND it doesn't fit all eye shapes at least from what I could see. As you will see in these pictures, it took up my whole entire lid!

Overall: I think i'll stick to the normal way of applying makeup, since it's a lot of fun for me, I can produce more looks and various combinations. This is a cool idea, but you really gotta work with it which means more time wasted.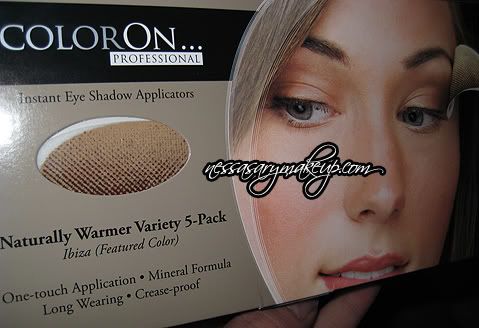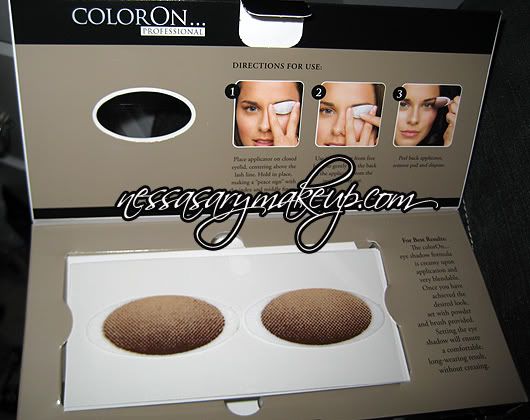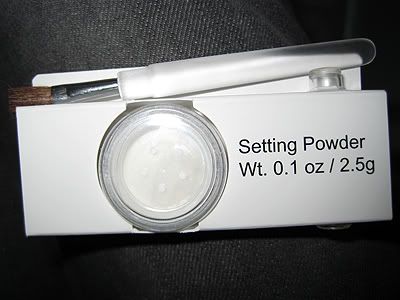 What I chose, "Sunset Beach":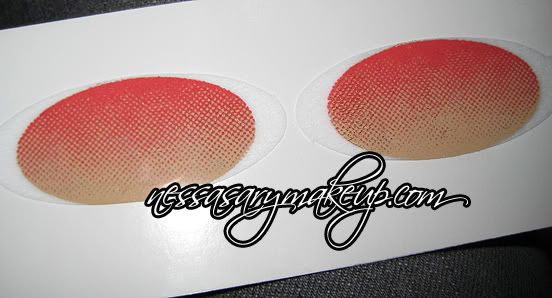 Clean face! Lipstick is NYX's Round Lipstick in "Sunflower"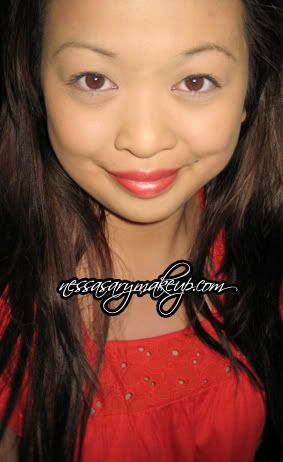 Apply the applicator on my eye like so...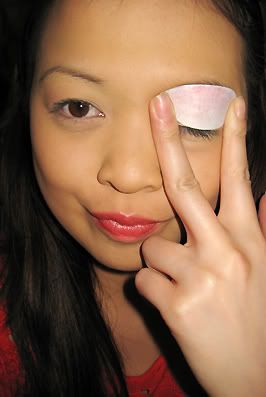 With your other hand, use your finger to rub it on your lid back and forth, press firmly to ensure you get an even amount of color: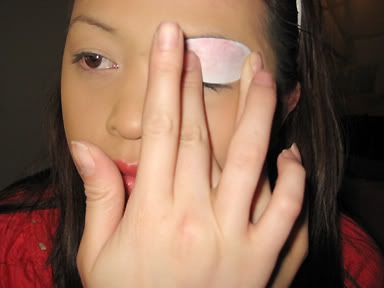 Do the other eye!



Blend and get rid of the "paper marks" and apply the setting powder included. Since it's a creamy eyeshadow (but not overly creamy that it's sliding), just dab on the setting powder all over your lid to avoid it from creasing and coming off...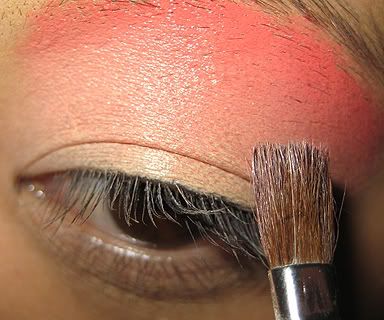 Finished Eye: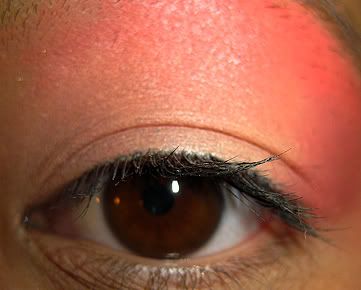 Finished Face: (I didn't put any eyeliner or mascara so that it's much easier to see the color and detail)