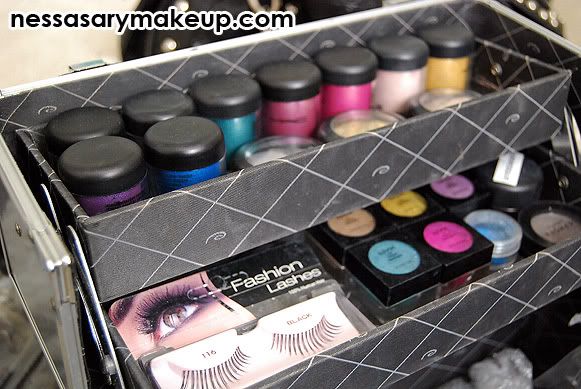 I had a reader who asked me how to travel with makeup as she was preparing for a trip and was concerned about the "breakable makeup", so how DO you travel with ALL that stuff??!!

Some tips I like to recommend is to make use of all the travel-sized items that are available at drugstores, or Wal-Mart and Target. They are really great space savers and perfect for a week long vacation. However, I personally can't do the trial sized shampoos or conditioners because I have so much hair I need to bring the full-sized bottles!

The trick is to only bring what you need and try to condense everything in one thing. For example, if you must have a range of eyeshadow colors, try putting them all in ONE MAC Palette rather than bringing all 5 of your palettes each of them having one color family. Eyeshadow quads are great too. MAC Pigments? Put some in a 3 gram jar and take that with you instead of the large bulky jar it comes in.

I bought these small bottles from Nordstrom Rack for $1.99 each, I bought it to store my toner and my leave-in conditioner.



Another space saver, are eye pencils such as the Avon's eye pencils which is an eyeliner and eyeshadow in one! Great for touch ups or a quick look.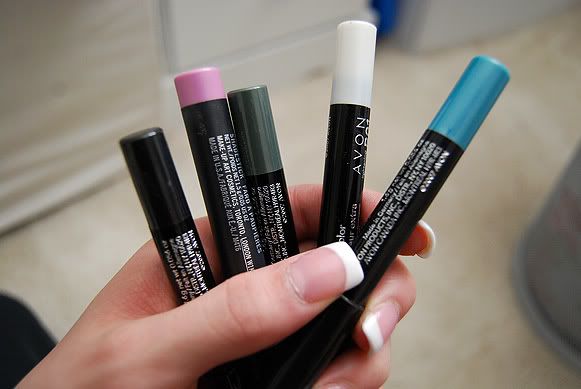 I LOVE my overnight bag (which I bought from shoebuy.com), I use it when the BF and I go away for the weekend, or when I go on trips. What I love about it is that it's soft enough for me to put it in another bag like a backpack as a carry-on on airplanes and it fits so much stuff with its trays on both sides!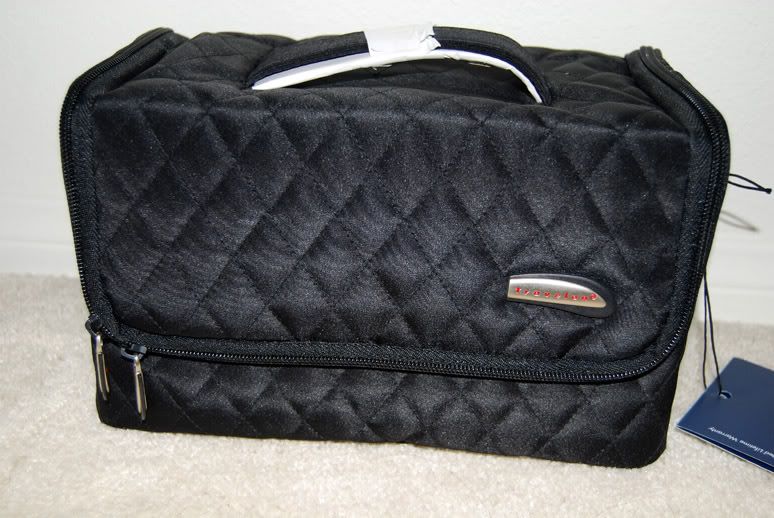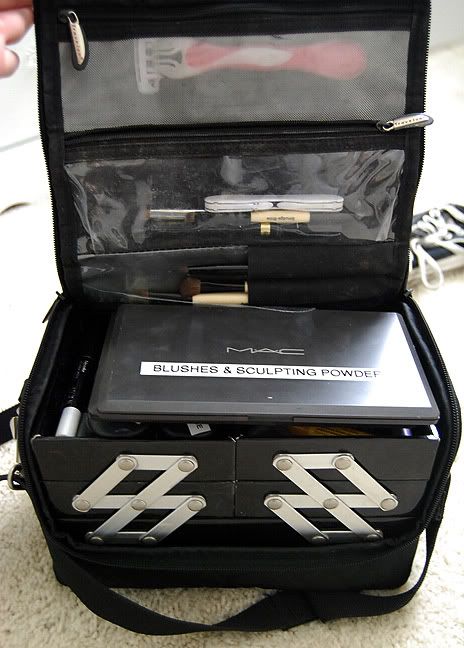 See how much stuff it fits?



The three pull-out trays: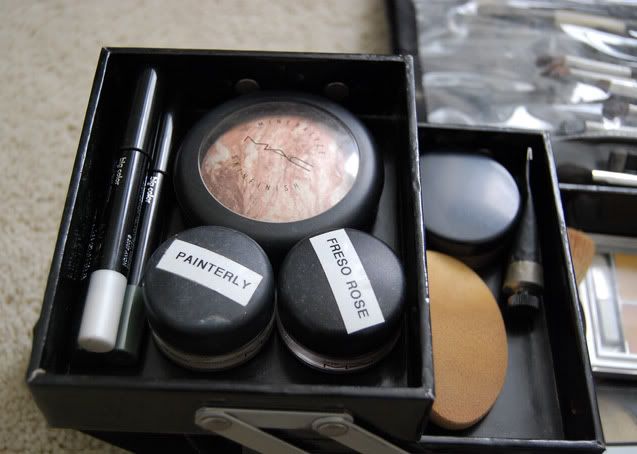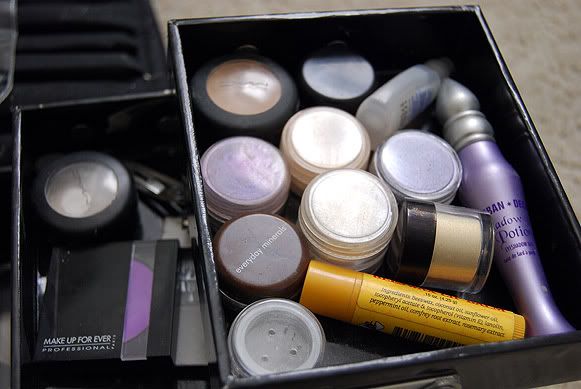 I also use a big travel bag for miscellaneous items such as my hairbrush, accessories, bobby pins, Q-tips, etc. I bought this bag from a Japanese store in Washington.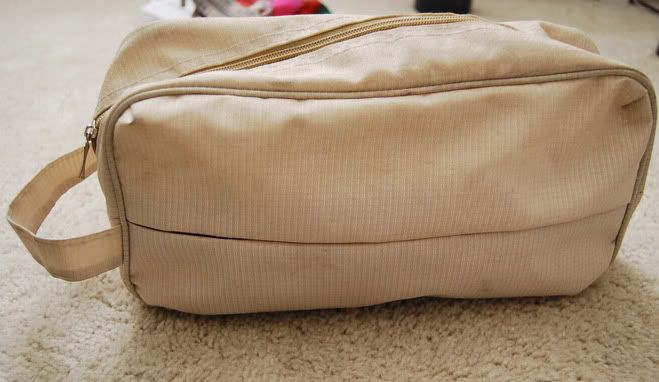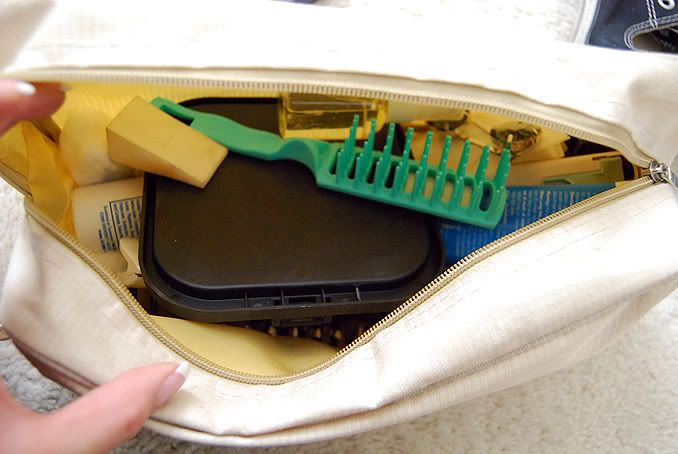 ____________________________________________________________________________

So you have all these MAC PALETTES GALORE...what do you do to ensure that they are not crumbled broken eyeshadows-turned-mineral eyeshadows when you unpack?

BUBBLE WRAP and LOTS and LOTS of padding!

Yes ladies, bubble wrap is used by UPS and FedEx for a reason, because it protects items by surrounding it with cushions of air, and to protect your precious cargo, bubble wrap is awesome!

Step 1: Lay your palettes flat onto the bubble wrap.



Step 2: Fold your palette into the bubble wrap VERY tightly so it does not move or shift.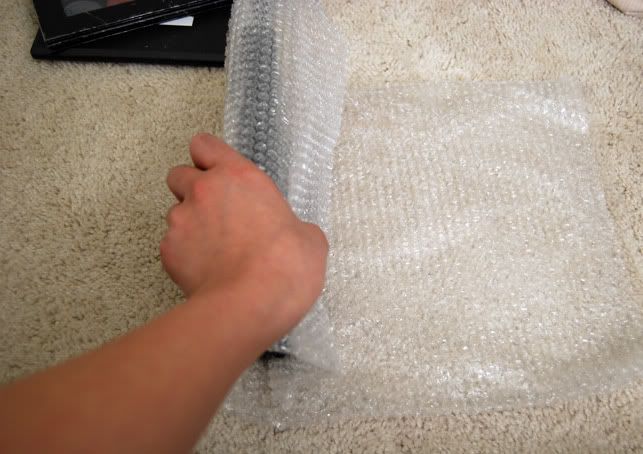 Step 3: Tape it shut!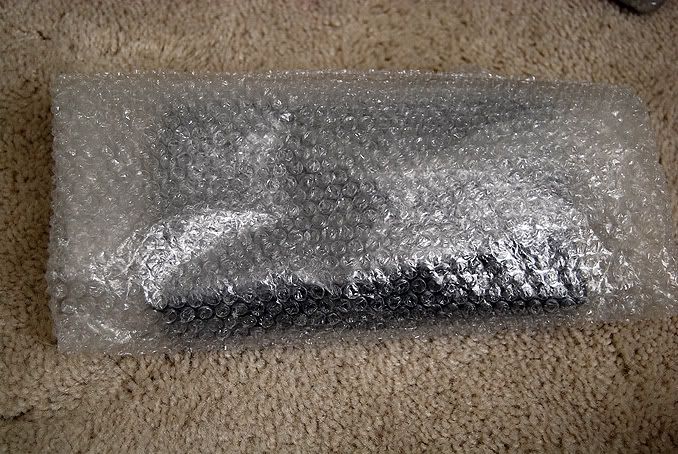 THEN for EXTRA special cushioning, I use my clothes that I am packing in my luggage to cushion my makeup: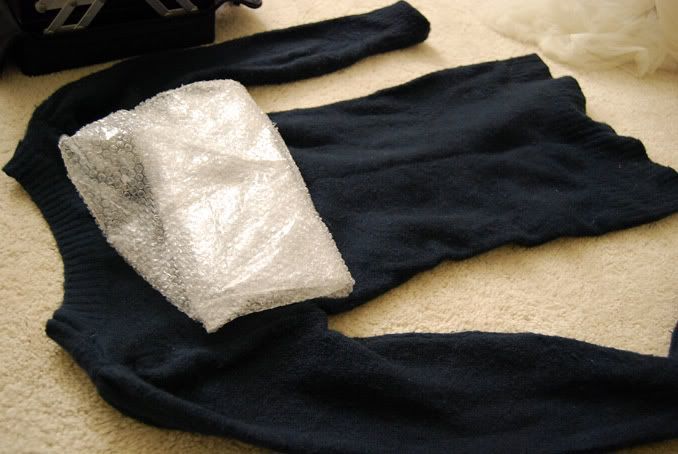 Peek a boo!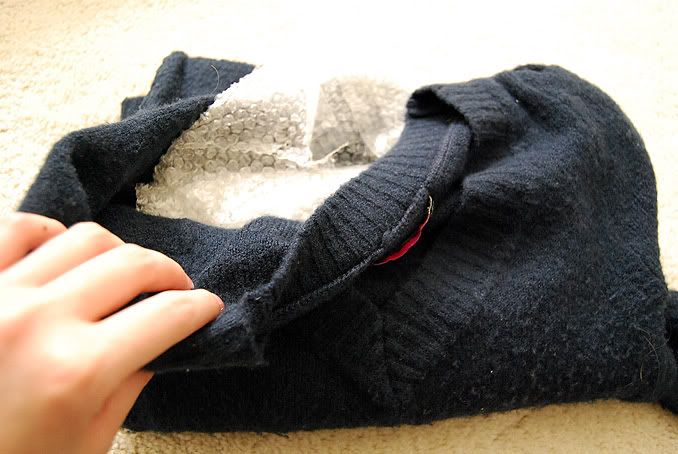 I then place it in my luggage, if you are carrying-on your makeup the bubble wrap should be fine, just be careful not to drop your bag or shake it up too much. You wanna make sure that when you pack it in your luggage it's in the MIDDLE, not on the bottom where it has all that weight, or on top of your luggage as other luggages may be placed on top during the flight and baggage carriers at airports don't care, they just throw your stuff around! I add a shirt on the side so that it doesn't move during the flight.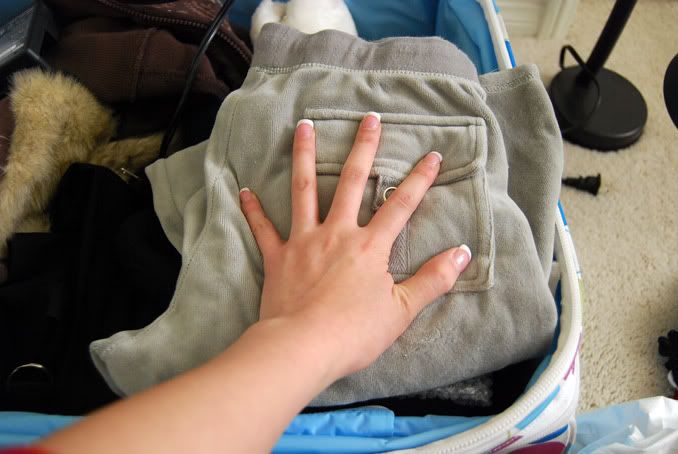 Hope that helps! :)