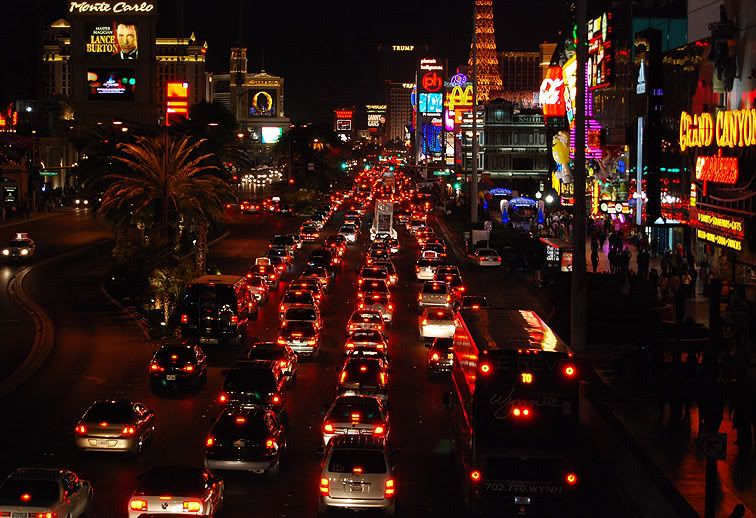 Sorry gals, I haven't posted this weekend, spur of the moment, the BF decided that we should go to Vegas Friday night, and I figured ok i'll just post when I get there, then I find out there is NO INTERNET CONNECTION! So that wasn't fun...hence I could not post at all this weekend. :(
However! I did go to the
MAC PRO store Las Vegas
, I think I am going to make it a tradition in my travel adventures to hit up every MAC PRO store in each city I go to.
I picked up more
MAC Pigments: Cool Pink, Emerald Green, and Your Ladyship!
I know last time I went to the Pro store in NY, I didn't think Emerald Green was the green I was looking for because it looked too light, but then when I swatched it in Vegas, it was a lot more beautiful than it was in NY! Deep green with lots of shimmer! Your Ladyship is sold out in the MAC stores near where I live so I am really glad they had it! It's a gorgeous creamy beige with shimmer, almost looks like a light gold at certain angles. Almost like "Provence" pigment, just lighter and more shimmery. Cool Pink is really pretty, I just have to figure how to use it right because it's matte and sometimes it comes out light pink and other times it's almost a lavender/purple. We'll see....
Close-up of the 3: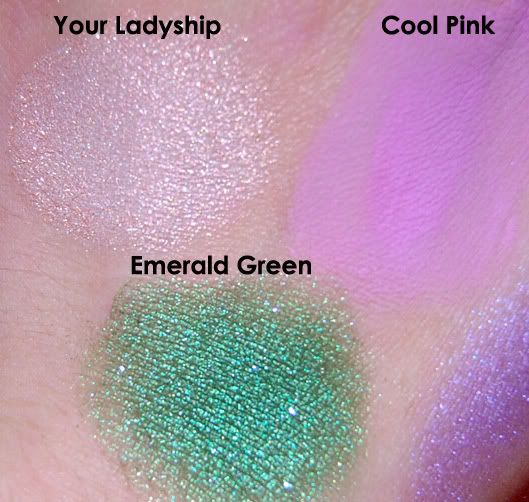 We went to Planet Hollywood and they had BET's Celebrity Poker and we saw Nelly, Kat Williams, Mekhi Phifer, Eddie Griffin, Orlando Jones (7up commercial guy), and a bunch of other comedic celebs whose names I forgot. I was so star struck when I saw Nelly, he was blinged out! And they were all seriously so nice talking to everyone in the crowd. I brought my crappy camera which is why the pics came out blurry. :(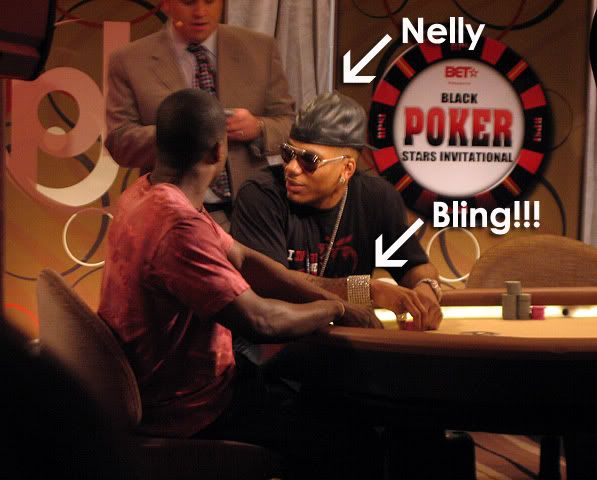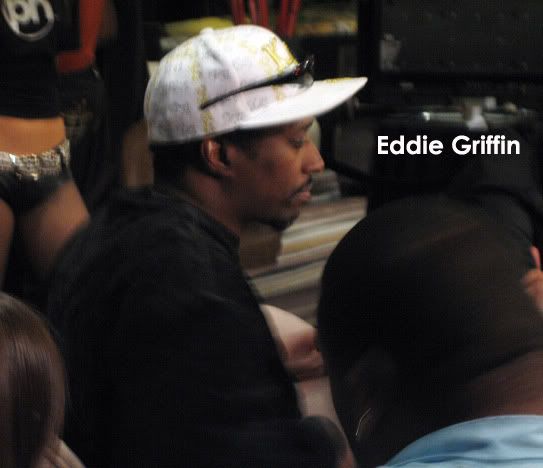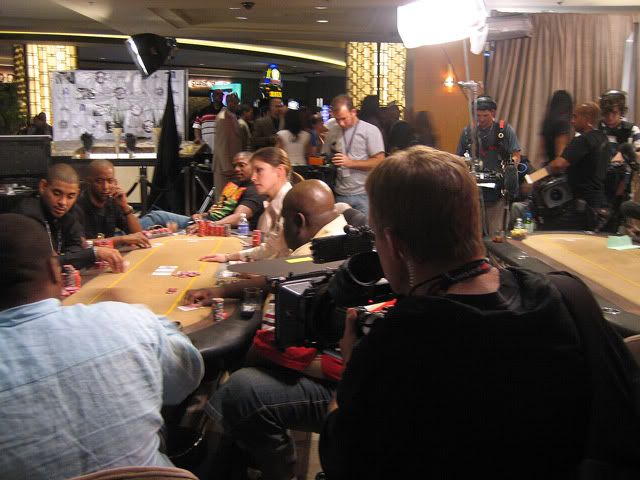 How a million dollars looks like!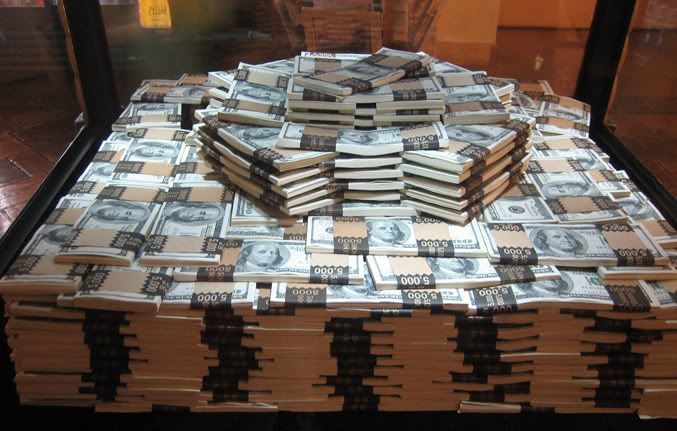 We were walking back to the car when we saw DMC! He was super nice!
My BF then won me a zebra! My favorite animal! I named him Ziggy of course. :)
Meet ZIGGY.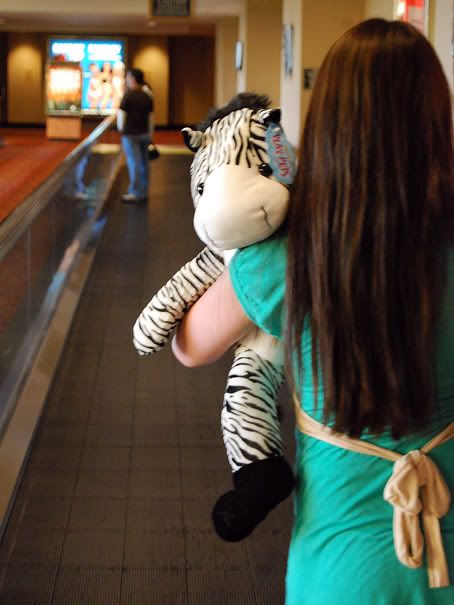 Ziggy and Daddy: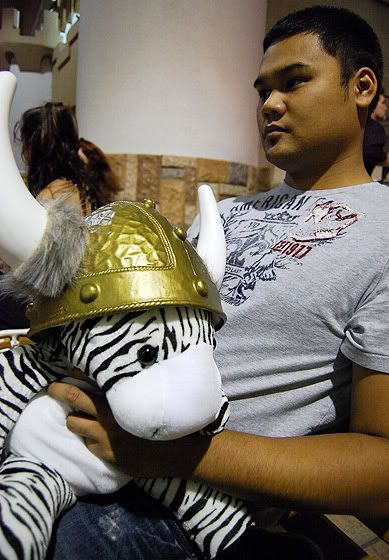 My FOTD
, using the Drizzlegold Beauty Powder under my mineral foundation, I love it! Gives a nice glow!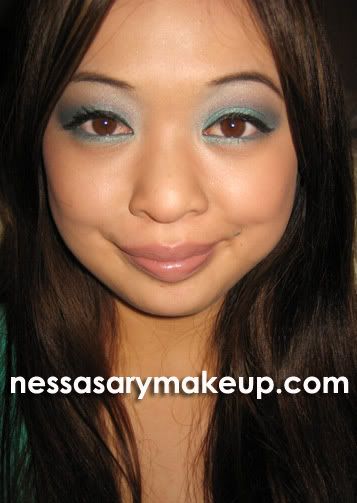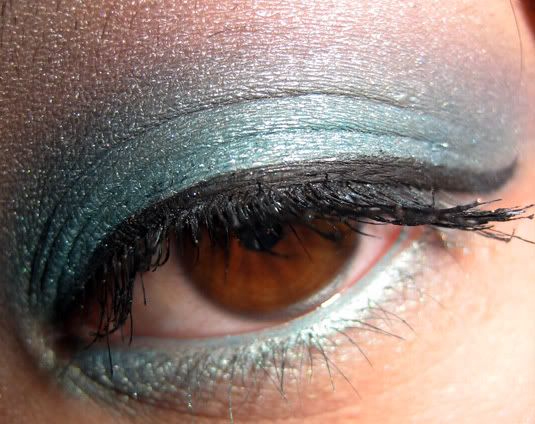 What I used:

Face:
MAC Beauty Powder in "Drizzlegold" under my Silk Naturals Foundation
Eyes:
- MAC Mineralize Eyeshadow in "Silversmith" all over lid
- MAC Pigment in "Your Ladyship" all over the lid (applied wet)
- Mac Pigment in "Teal" (lower half of lid)
- MAC eyeshadow in "Cumulus", "Knight Devine", and Milani "Black Storm" on contour and Outer-V.

Cheeks:
- MAC Blush in "Strada"
- Everyday Minerals in "Email Me"
- Korean shimmery powder as Highlight
Lips:
- MAC Lipstick in "Masque"
- Botanics Lipgloss in "Star Anise"