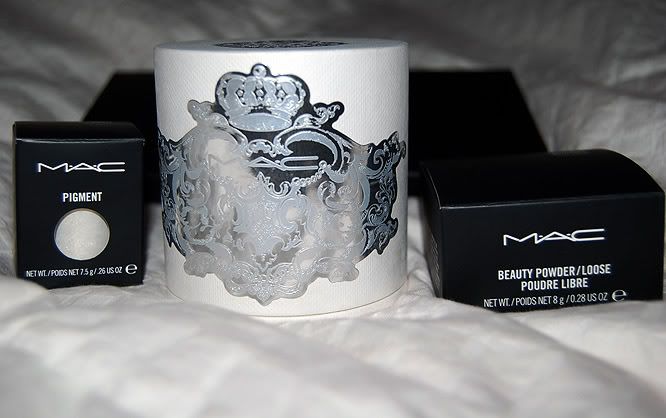 You know your crazy beauty blogger had to get her grubby hands on the newest collection from MAC, so I headed over once again to the Glendale Galleria and scooped me up the COOL Pigment Set, Beauty Powder in "Drizzlegold", Pigments: Vanilla (had to re-stock! so it's AVAILABLE ladies for sampling, although I have not received the jars I ordered yet), and Gold Stroke Pigment.

Here's my brief review on the collection: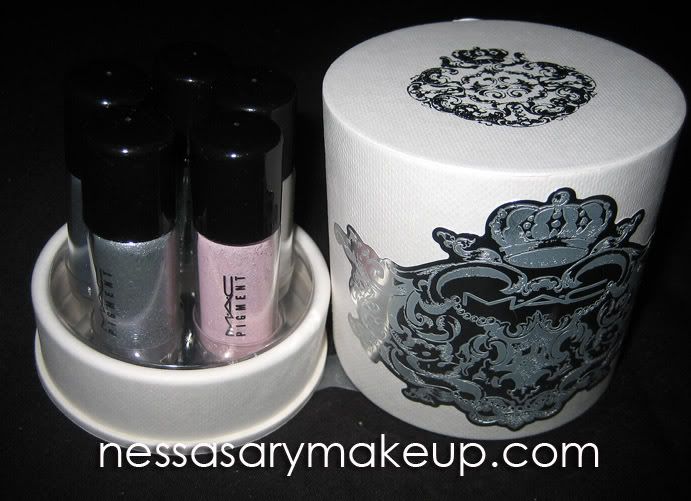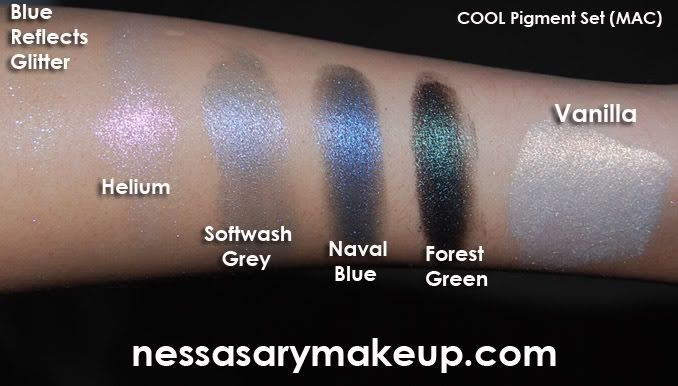 Cool pigment set: Thank God this is the only thing I wanted from the Curiositease collection! I absolutely love the packaging and the colors are gorgeous. I was going to get the sparkle eye pencils but the glitter in eye pencils irritates me, no matter what brand it is, so I passed on it sadly enough. :(
- Helium: Pretty pale shimmery pink, perfect all over lid color.
- Naval Blue: My favorite pigment out of the bunch, it's really pretty in person and its a subtle, deep navy blue.
- Forest Green: I love this color too, it's a nice dark green, pairs great with Night Light Pigment.
- Softwash Grey: I have always loved this color, it's a pigment form of MAC eyeshadow "Cumulus" to me from the "Blue Storm" collection. It's one of my favorites too, but it's a re-promote.
- Blue reflects glitter: Pretty bluish-white glitter, but can't think of anywhere to wear it to...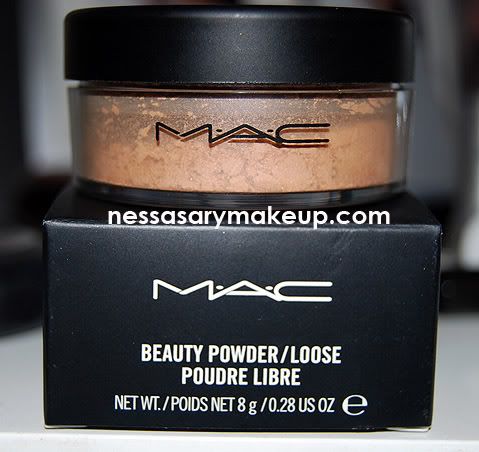 Beauty Powder (Drizzlegold): I am in love! I actually had no intention of purchasing any of the beauty powders, I knew that they were pre-released awhile ago for the PRO stores and actually played with it a bit when I was in New York and always thought that they would be too sparkly, can't wear it everyday/everywhere sorta thing, boy was I wrong! I walked in the MAC store and thought id play with it while all the other MA's were hustling around the store, I swatched drizzlegold and fell in love! Gorgeous peachy-gold powder with FINELY-MILLED shimmer, and I mean super finely milled. It's seriously perfect for highlighting the cheek bones, eyes, etc. and I plan on using it UNDER my mineral foundation to give me a more glowy-awakened look. I will test it out tomorrow and see how I like it. Tenderdusk is pretty too, but too pink to be on the face, so I chose drizzlegold, I even love the name of it haha.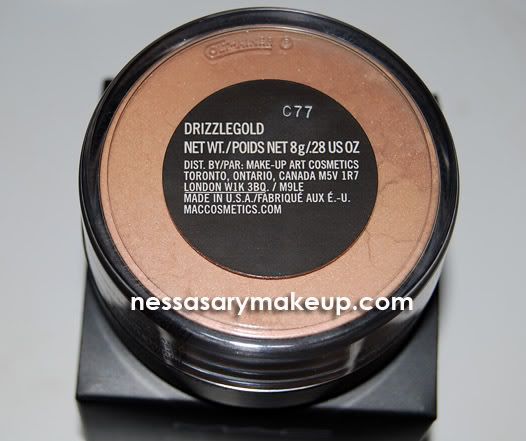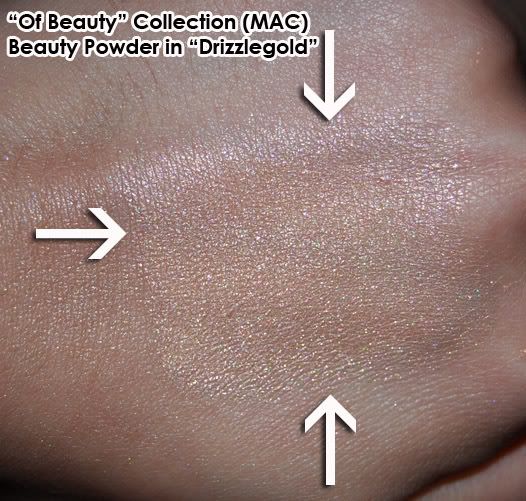 Meet the newest members of the Pigment Family!!! Vanilla and Gold Stroke! And YES they WILL be added to the pigment samples list!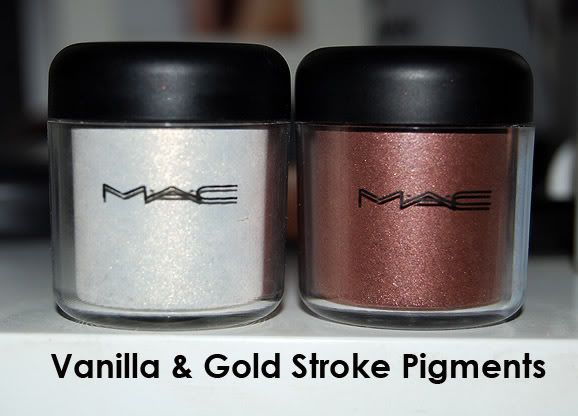 Swatches: