I wanna wish all of you a very Happy Thanksgiving! I hope you all are enjoying time with family, Jon and I didn't see my parents this year for Thanksgiving because airfare is expensive, but they are coming to visit us around Christmas so it's all good! Also I forgot to add I have "Cool Pink" (matte) pigment available for samples as well.

MadMinerals.Org is having a 25% OFF SALE!

***I'll be heading to Vegas again later tonight, so most likely I will NOT have internet connection. :( My BF's dad lives over there so we are heading back there again! Hopefully see more celebs haha. I should be back on Sunday.

I also bought more Violet and Teal Pigments for sampling...and caved and bought another 187 brush.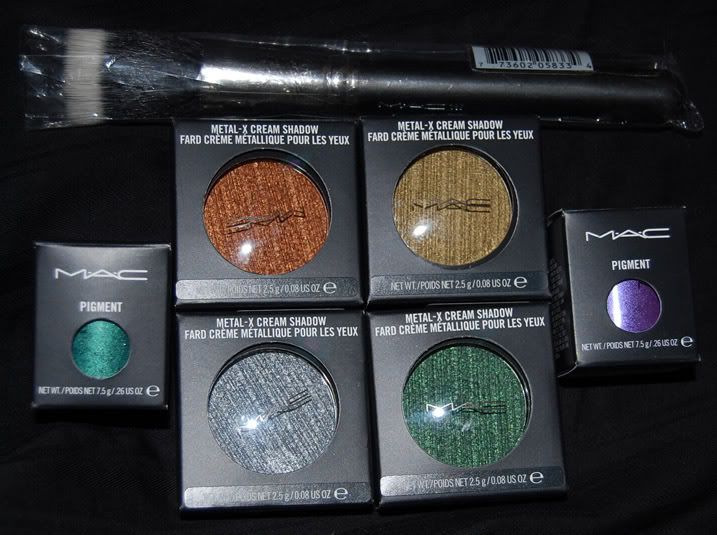 Yesterday was the release of the MAC Finery bags and the Metal-X Collection, so here is haul as well as my initial observations. I also got my Sephora Pop-Up Brushes!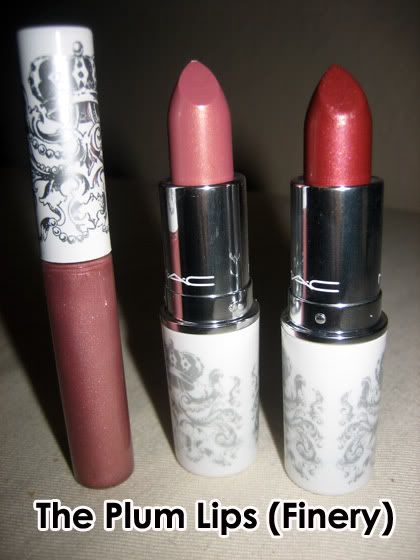 The MAC Finery Bag: I bought the finery bag in "Plum Lips", I am not too sure about this one yet, I am not really a fan of "glazes" and "frost" lipsticks, as I found the two lipsticks to be a bit too sheer for me(Culture Class and Ultra Madame). The 'Contessa' lipglass was pretty. I might just end up exchanging it for the Pink Lips. But the packaging is ultra gorgeous!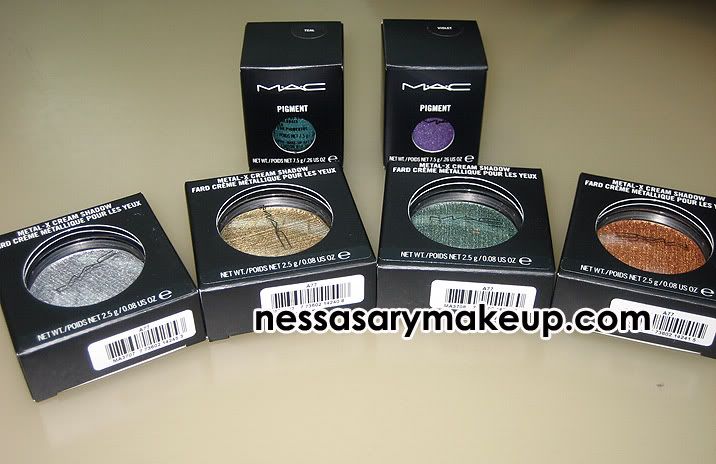 The Metal-X Collection: I LOVE this collection. I was expecting this collection to be super creamy and almost the same consistency of a mousse, but it's creamy at first but finishes to a powder so it's not sliding off anywhere. I have yet to do a look with any of the colors from this collection, but it does look promising. I ended up purchasing: Pure Ore (gorgeous gold color), gold spice (reminds me of the moonbathe collection), 6th sin (pretty deep emerald green to go perfect with the emerald green pigment), and Cyber (silver). I wanted Virgin Silver, but the MA got me the wrong one, and I ended up liking it. The boyfriend said "I know you're gonna end up getting all the colors anyway, so just keep it". HAHHAHHAA.

Swatches: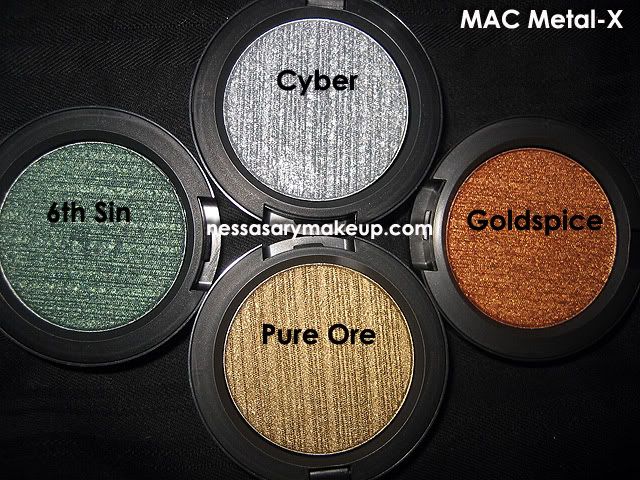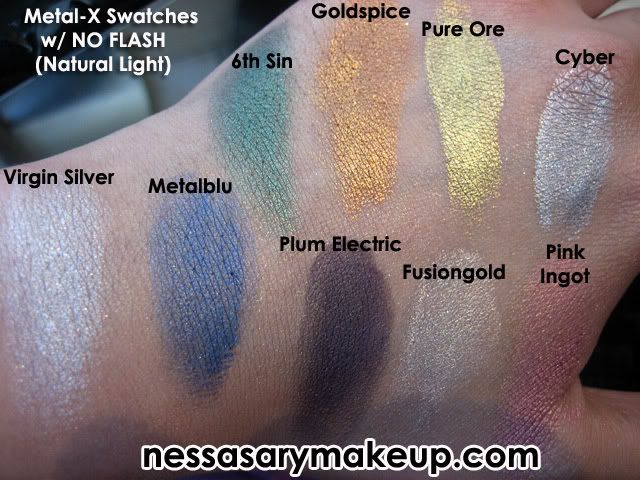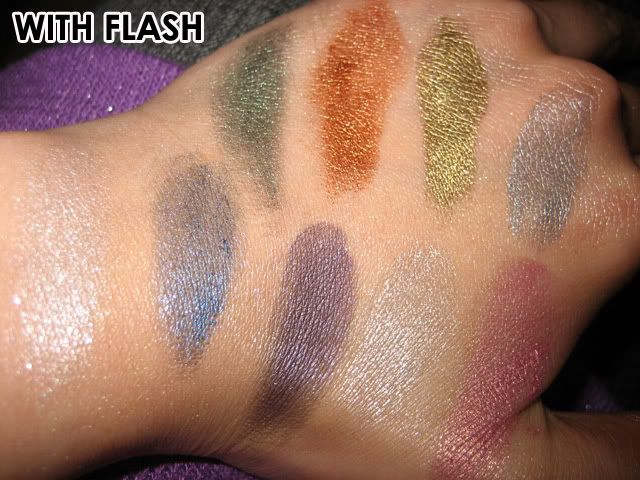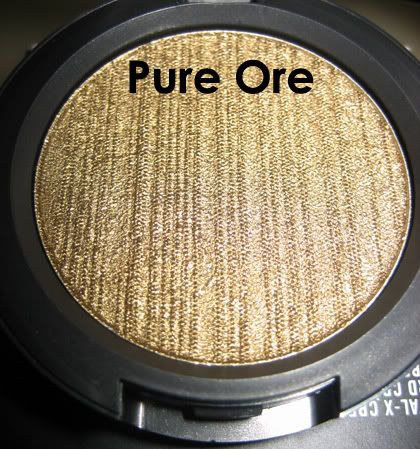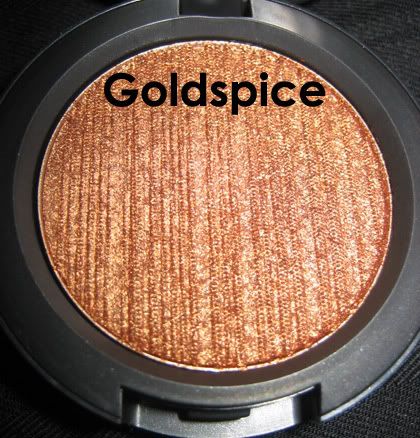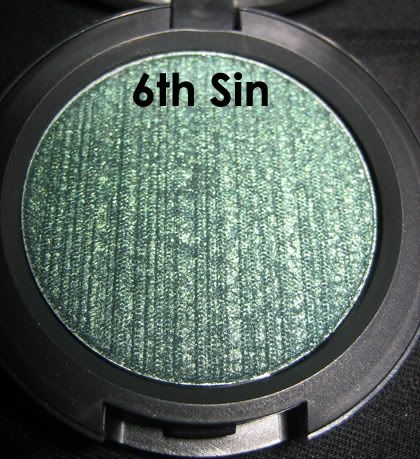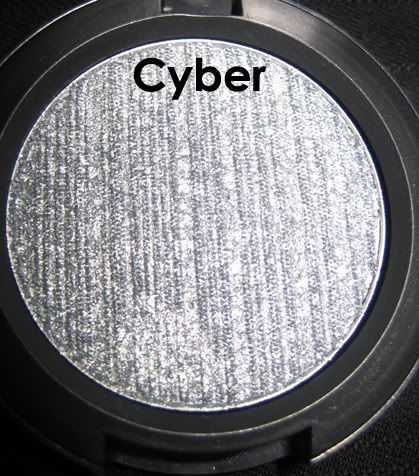 My Sephora Pop-Up Brushes Arrived!!!!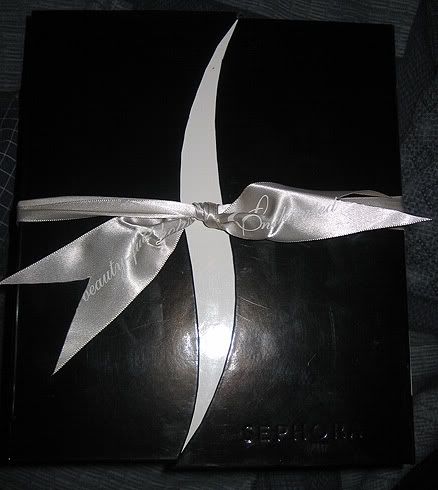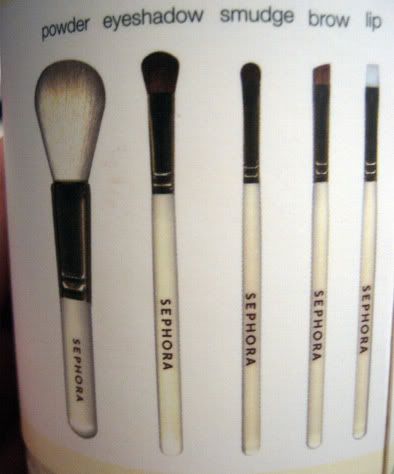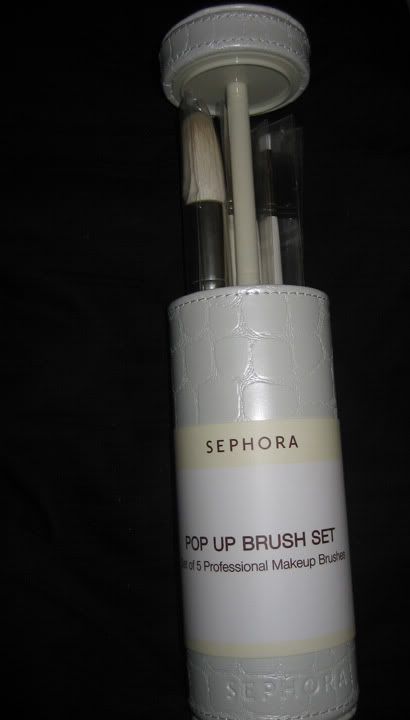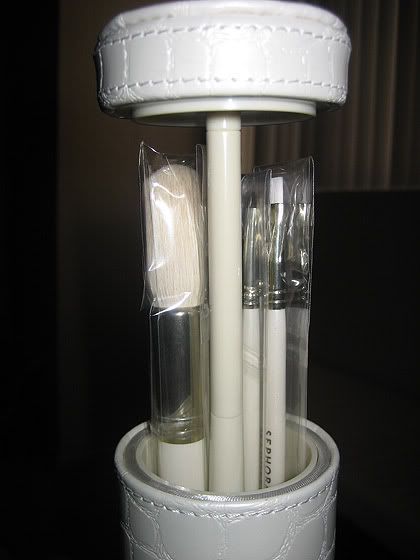 Jon's adorable little niece Alyssa Jolie!