***NOTE:*** Since I just got back from New York and I don't have a lot of time right now, I am NOT taking any orders of pigment samples that are less than 7. For those who have already emailed me regarding sample orders, don't worry, I will accept your orders, just give me a few days to get back to you. I apologize for this, I just need a break from it to catch up on things!

I am finally back. In my own bed, driving my own car, taking a shower in my bathroom...I love it. Nothing is better than home. I missed everything!

Sorry I haven't updated like usual ladies, I have been so busy and now that I am back, there are tons of things I need to catch up on (unpacking, laundry, work, etc) so I appreciate your patience!

I think I am coming down with a cold as I am feeling a bit sick, perhaps the change of weather and being on an airplane with recycled air and surrounded by sick people is to blame. I have the worst headache and I am super exhausted, with the time change AND the time difference of 3 hours, I am pooped!




The only thing I will really miss about New York is the shopping! They have everything there! Bergdorf Goodman, Henri Bendel, MAC of course, and a bunch of other cool places. As soon as I get a moment I will try and upload some of the pics I took.

I went to the MAC PRO Store, which was super hard to find! It's upstairs in some building and it's not even labeled outside, I had to ask around to find it...it's like some hidden place! I was the only one there, which was quite embarrassing as they probably thought "WOW this girl has no life to be here at 10 am", but hey I went hours before my flight so I had no choice but to go that early. It was seriously like a playground to me, unfortunately Emerald Green was a tad too bit of a lighter green than I wanted. I really love the green color "Envy" from MadMinerals, that is the PERFECT green. I am really surprised I walked out with ONLY 2 things: Golden Lemon Pigment and Sculpting Powder in Sculpt.

SWATCH: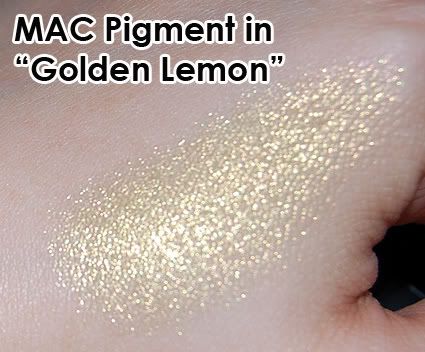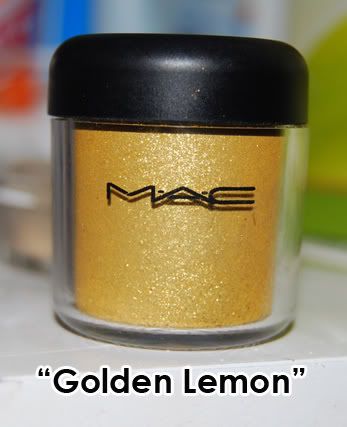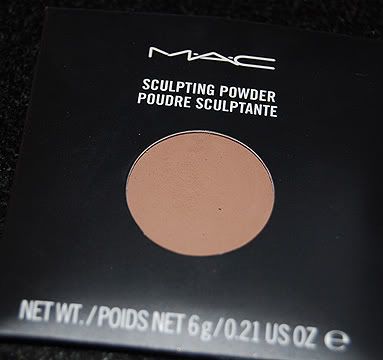 And yes ladies, I am shipping out your pigments tomorrow!! Please let me know when you get them, you should also have received an email with tracking info. :)

You gals keep me busy!



My new light up mirror from AVON! Now I can put makeup in the dark! Cool eh?