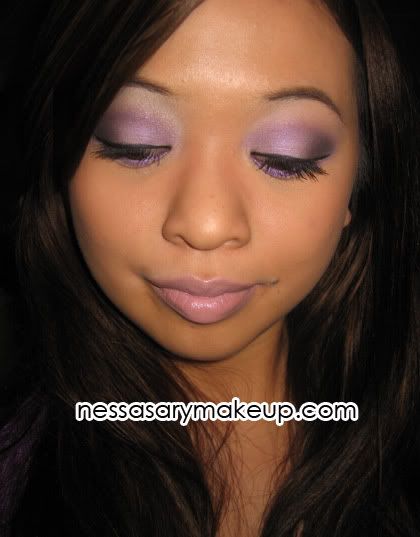 Objective: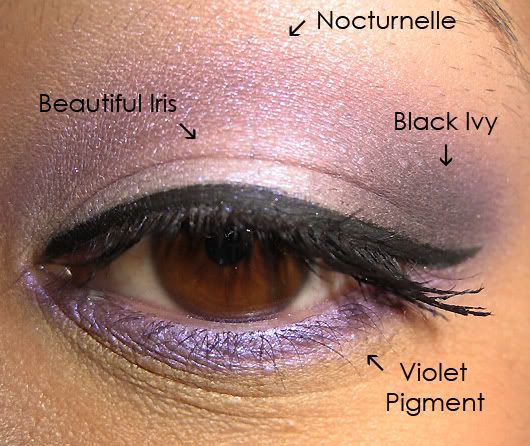 What I used:

Face:
- MAC Oil Control Lotion
- Silk Naturals Foundation
- MAC Sculpting Powder in Sculpt

Eyes:
- MAC Paint Pot in "Painterly" (all over lid)
- MAC eyeshadow in "Beautiful Iris" (first half of lower lid)
- MAC eyeshadow in "Nocturnelle" (outer V and contour)
- Flirt! eyeshadow in "Black Ivy" (outer V)
- Minerals Bath and Body "Highlight" as highlight on browbone
- Indelible Gel Eyeliner in "Black Out"
- Maybelline XXL Curl Power Mascara in "Blackest Black"

Cheeks:
- Everyday Minerals Blush in "Email Me"
- MAC MSF in "Gold Spill"

Lips:
- MAC Lipstick in "Snob"
- MAC 3D Lipglass in "Lightswitch"

Step 1: Apply paint pot in "Painterly" all over the lid (not shown).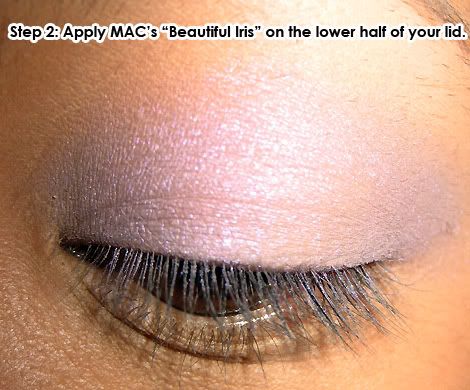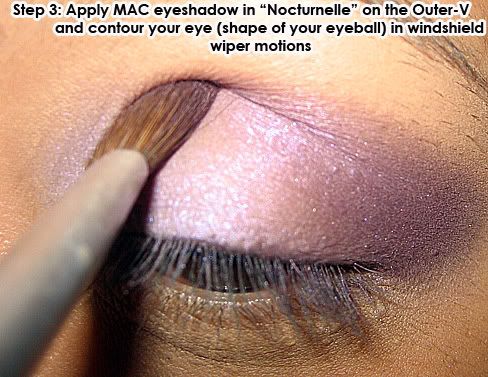 To get this result: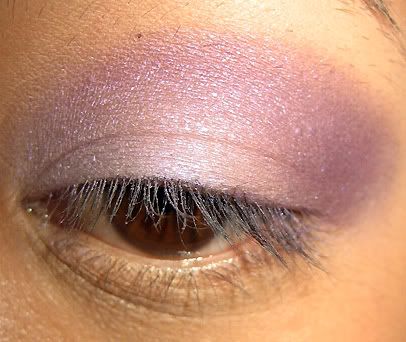 Step 4: Apply a matte black eyeshadow to the outer-V (refer to the diagram on top to see where to apply it)

Unlined/No Mascara eyes, this is how it should look so far:




Step 5: Line and apply mascara!