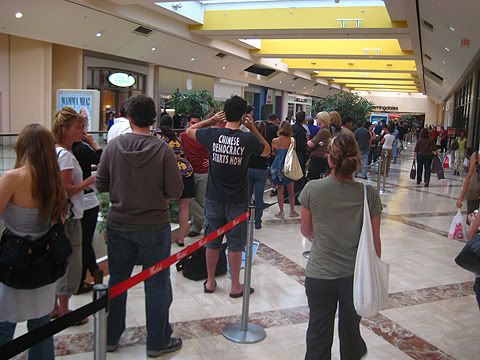 So why the lack of post today? Because I called every AT&T and Apple store near Azusa to try and get the new iPhone 3G for the BF who has been waiting for it to be released, only for them to ALL be sold out. (No surprise there)

My co-worker and friend Mike took the ENTIRE day off from work yesterday to wait in line, he was there since 4AM!! So he was the 8th person in line and got it immediately, but imagine that, you are there since 4AM, and you are STILL the 8th person in line, so that means that the 7 people before you must have been there since like 3AM (and NO WAY am I waiting in ANY line for a phone, even it it was for myself! YES even makeup! LOL), and my other co-worker stayed in line for 7 hours!!!

So I figured I would have better luck today, but all the AT&T stores from Pasadena to Morongo were SOLD OUT (in case you are wondering we are always in Azusa on the weekends since the BF's mom lives there), and all the Apple stores cut their line at a certain point since the wait time was 3+ hours, and we even went to Brea mall and the line was insane, SouthCoast was 4 hours, so we said forget it. So instead, the BF took me to the Block of Orange (thanks to NICOLA!) who gave me the heads up on the "Otherworldly" PP at the CCO, which I have been searching for and regretted not buying; and so we rushed over there and sure enough they had a bunch of hard-to-find items! FYI, they had ALL of the Alexander McQueen Paint Pots: Electro Sky, Otherworldly, and Pharoah, they had 2 of the MES's from the Antiquitease Collection: Earthly Riches and Silversmith, as well as the Beauty Powders and Emote Blush.

I ended up just getting: "Otherwordly" PP, "Faux" lipstick, and "Emote" blush. I received a gift card for $100 and had some extra cash left so I used it on today's purchase. :)

We then went to the market to get carne asada meat because the BF was cooking tonight, when we got a call from my friend who was IN LINE at the Apple store at the Irvine Spectrum and he said the line was ONLY 15 minutes for the iPhone 3G AND that they JUST got another shipment of the 8g!!! The BF and I rushed down there (yes I drove alllll the wayyyy down there for a damn phone!) and when we got there, the line was 2 hours...but we figured we were already there so we might as well tough it out, and so hours later, the BF was a happy camper because he got his "toy"...which cost me a bundle because his old plan with his old phone wasn't eligible for an upgrade so I paid double. :( The guy that helped us told the BF that I was a keeper, LOL. But the BF retorted that in the long run it's gonna cost HIM more because of my ring, lol. Happy Anniversary babe!

2 hours and $430 later....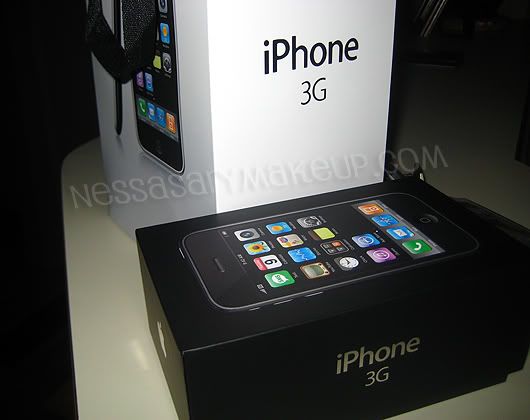 My CCO Haul: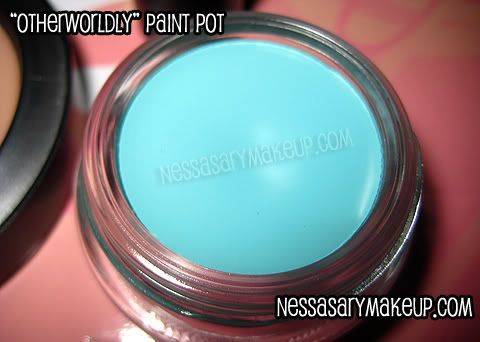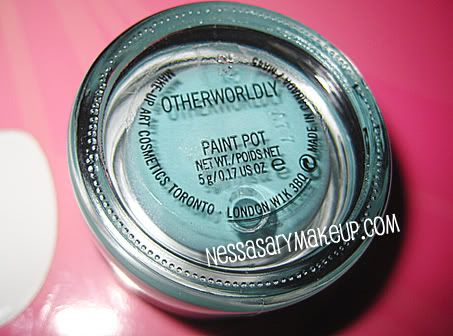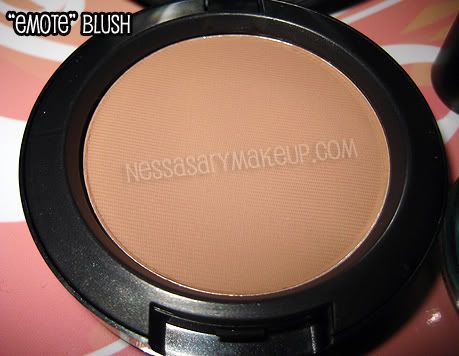 I also got a new business card holder at Forever 21...