**Edit** Readers Joanne and Jessica got their brush cleaner jars today and they have refills 2 in a pack for $3.99! I guess my Michaels didn't have it... :(

Cleaning your makeup brushes is important. Why? Because we constantly use it on our face, and to prevent bacteria from accumulating on our brushes, then in turn put it on our face, we need to clean our brushes at least twice a week and/or use brush cleaning wipes in between.

You can use baby shampoo as a means to clean your brushes, it is safe and gentle on a baby's head, so it's safe and gentle for your brushes. It's also great if you want something quick and easy to get, as well as those of you beauties on a budget. Avoid brush cleaners that have a high concentration of alcohol which can lead your brushes to be dry and brittle. I used to use CVS's "Essence of Beauty" brush cleaner which had a horrible smell and made my brushes nasty.

I use MAC's Brush Cleaner because it really works effectively in thoroughly cleaning and disinfecting my brushes and there's no horrible smell. ($11, www.maccosmetics.com)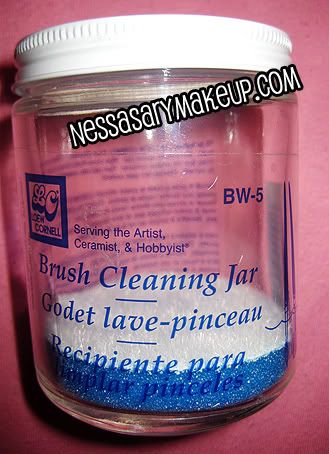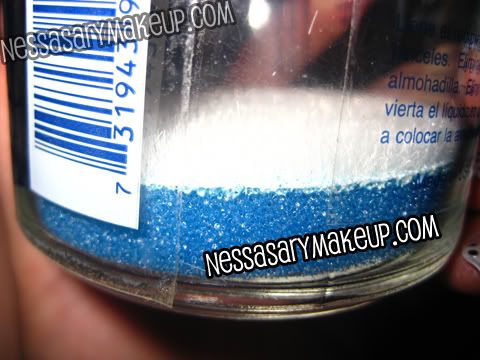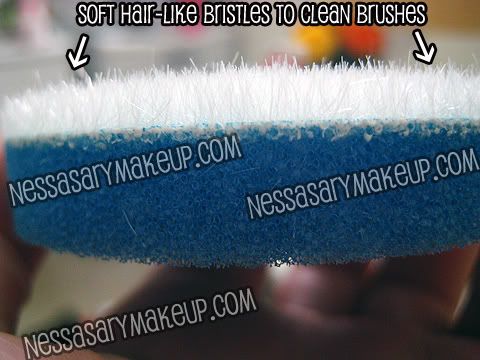 I bought this brush cleaning jar at Michaels (a craft store) for I believe around $5 or $6. It's in the same aisle as where all the acrylic paints are (I was originally in that aisle to look for materials to paint) and there it was. It has a sponge at the bottom that has tiny hair-like bristles to help the brush cleaning process. You just can take it out and clean the sponge after each use and let it dry. (Watch the video for more info).

I posted some pictures here for you ladies at work and who can't watch YouTube vids on the job, LOL.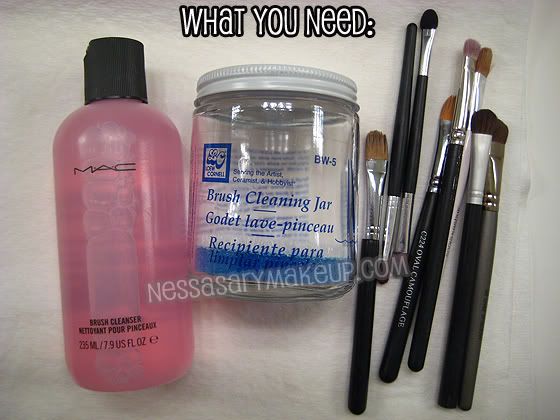 1. Pour some of MAC's brush cleaner in the jar, pour enough to wear the sponge is saturated, you do not have to fill the jar up or even halfway, just enough to where the sponge is soaked.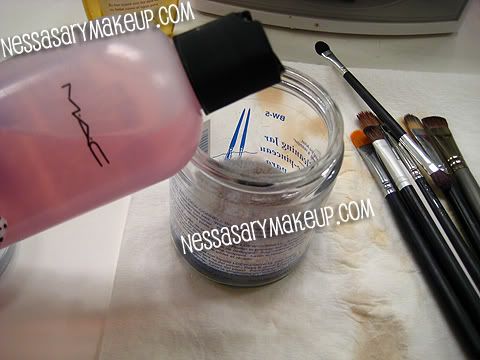 2. Start cleaning each brush and watch all the dirt transfer to the sponge as you swirl each brush around...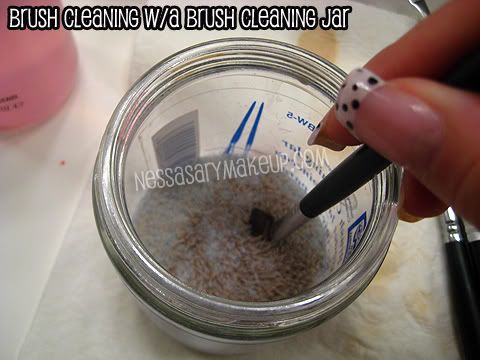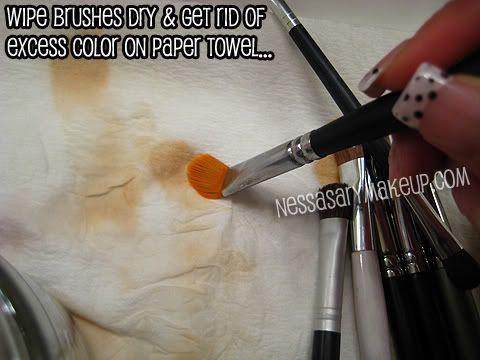 3. When you are done cleaning all your brushes, take out the dirty sponge...



4. Rinse it under the faucet until it's completely white again...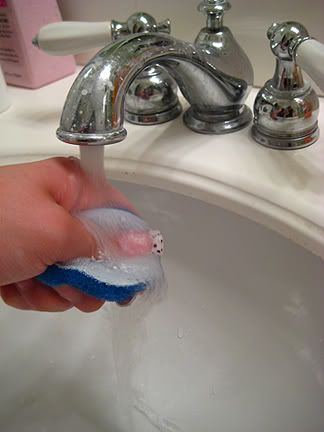 5. Let it dry!



6. Enjoy your newly cleaned brushes!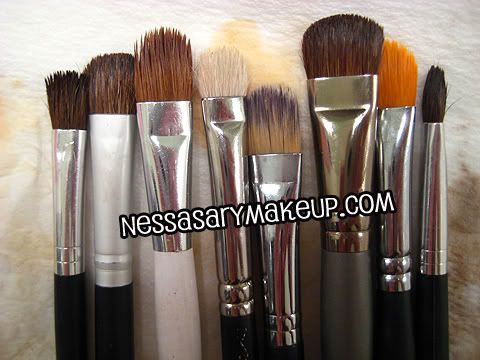 Watch the video: