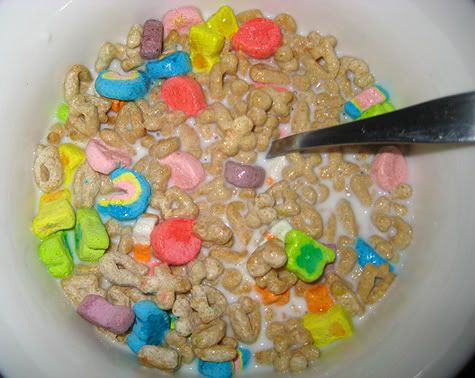 Well not exactly, porridge- but my favorite cereal in the whole wide world- LUCKY CHARMS! Tastes so good when it's a bit soft with really cold milk. I hate crunchy cereal so I let it sit in the milk for a few minutes and mmmm yummy! I love it so much I took a picture of it before it got devoured. :)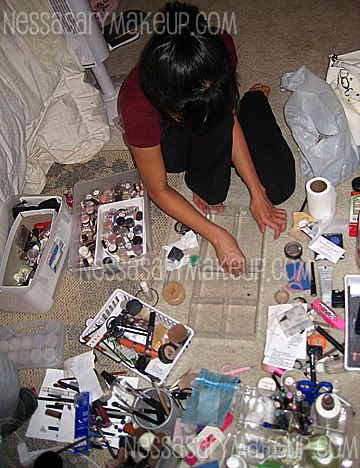 Anne was wonderful to come over last weekend and help me clean my makeup chaotic vanity. There were just boxes and trays full of stuff. She is really good at cleaning and organizing things and really helped me sort all the junk out in terms of what I use and don't use, and only now do I realize how much crap I actually have and yet I have a bad habit of continuously buying things! (Ugh I need to stop that manic cycle and put my money towards something more useful.) At the end of the night, there were 3 FULL BOXES of things for me to sell! So I will be posting them here SOON (as the store cart on the new site is broken right now), but thank you Anne for helping me clean! Even the BF was like "Wow she is a really good friend if she helped you clean that up, Im your BF and even I wouldn't do that" LOL. He knows how much makeup he "swims in" living with me.

Anyway, I went to Joann's Craft Store last Sunday because they have better storage products (and selection) than Michael's, and lucky for me they had a 4th of July sale where it was 50% OFF on ALL their storage items. I ended up buying the storage cabinet from ArtBin (which btw, I LOVE ArtBin! I use their products to store all my art supplies). It was originally $40, and I bought it for $20! It is the total solution to store all my pigments jars and samples, from eyeshadows, blushes to mineral foundations, it stores a lot of the items I have just laying around.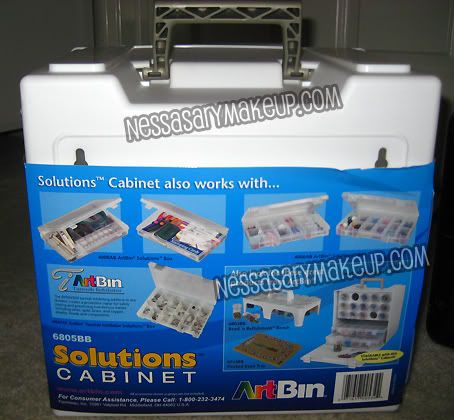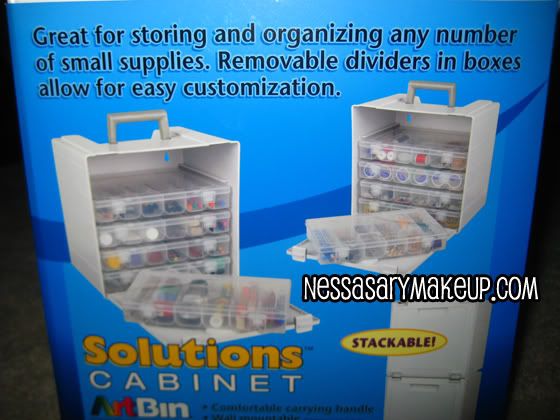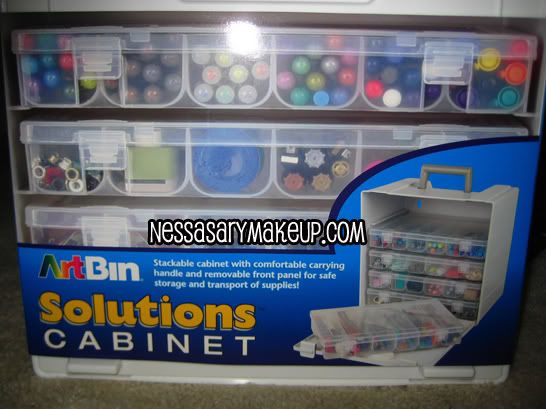 It is completely covered on all 4 sides and comes with a handle for easy transport and travel. Only one side comes off (like a lid), I purposely keep it off for easy access to my things...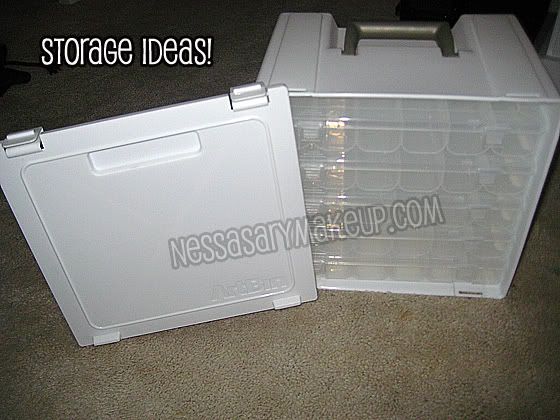 The individual plastic storage trays, of course I labeled them according to its contents since I like labeling everything, LOL.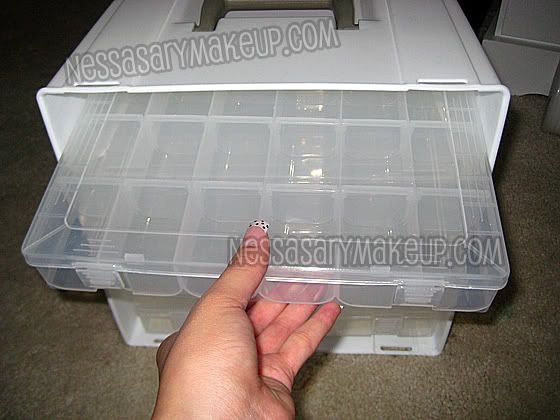 Comes with removable plastic dividers so that you can organize everything...(Yes I will do a NAIL TUTORIAL soon!)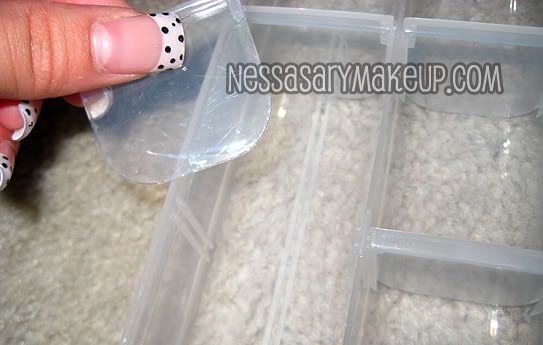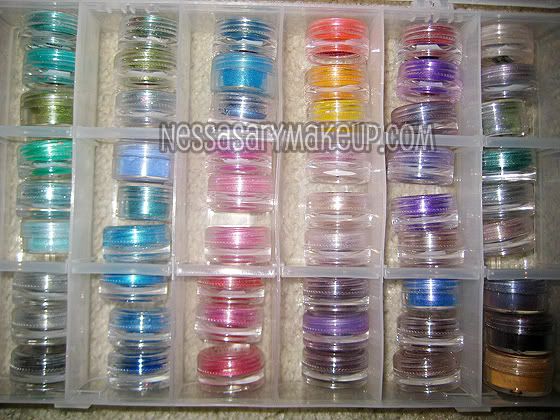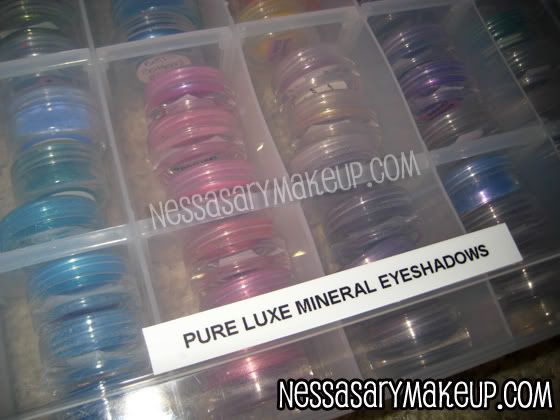 Some mineral blushes & bronzers: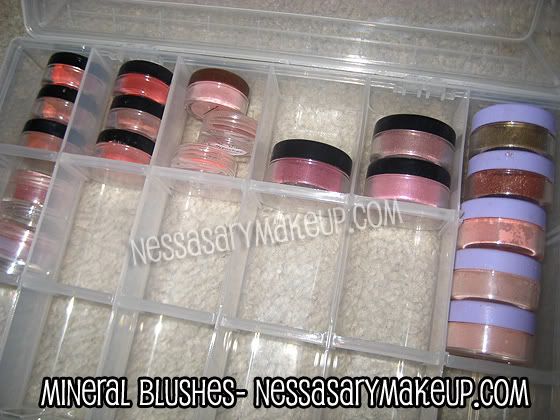 Sample Mineral Foundations and Concealers:



I first put it on my vanity but ended up moving it somewhere else later on. Some of you asked where I got my vanity, I had it imported, my parents were moving to Washington and they ended up getting furniture for their new house at some warehouse (I don't know the name and mom doesn't remember) and my sister bought one for her room (yes we have matching vanity's and she hates this fact, lol), and at the time I too was moving to a new house and was looking for a dresser of some sort, and my mom showed me a pic of my sister's and I liked it, but when she called the Warehouse they didn't have it anymore, so they had the actual manufacturer ship it to me (took forever since they had to import it from somewhere), and I paid about $400 for it including shipping...it came partially assembled already so it was worth it, and the mirror I bought from them also, it was sold separately but that was in the price...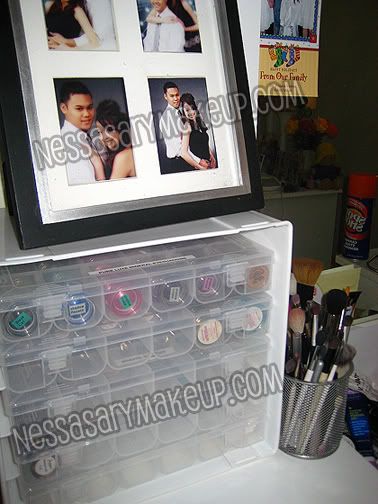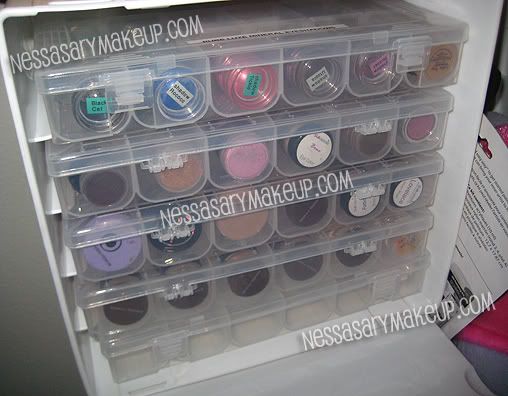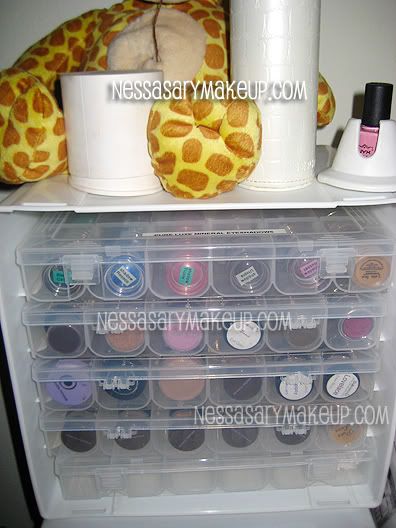 I can even store some of my MAC Pigments, which is cool for traveling or whatnot, I went from this: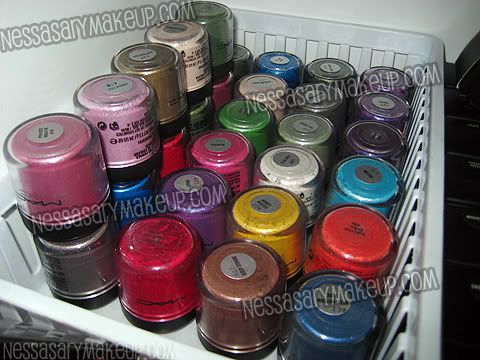 To this: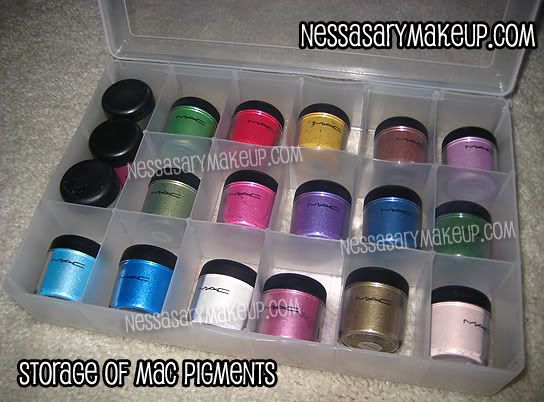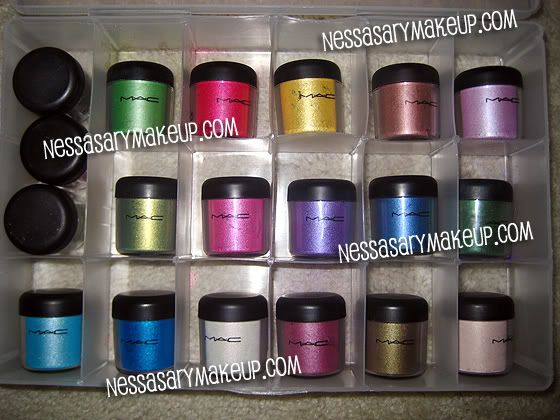 As we were cleaning, I found this OLD, way back in the day pic of me and the BF, it's my favorite pic since it's so candid, we went to this photo booth in Diamond Bar and we didn't know that the pic was being taken since the light didn't turn on and I was telling him to get ready and he was trying to kiss me but I knew it would go off any second, and sure enough it did!