Paradise!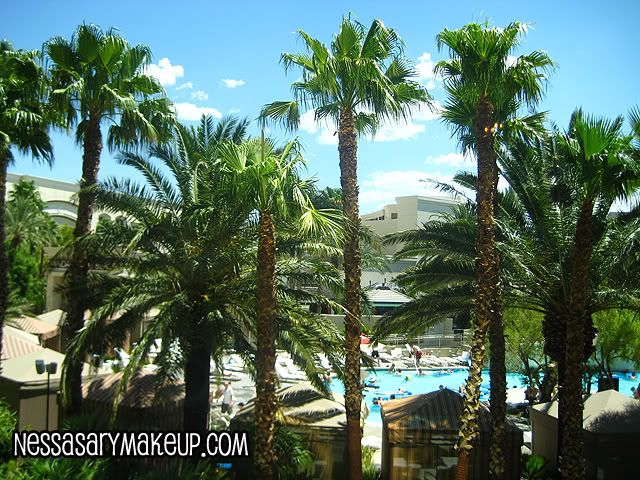 I will post my haul soon, I want to explain each one, but below here are the pics from the show. Some of you have asked about the Auraline Blush Palette, I got them at the IMATS show for $20 even, and they are just as pigmented as MAC, no weird smell or anything like that. I love it! I might wanna distribute for Nixie Cosmetics.




Vegas weekend was awesome! Anne (Yummiebitez) and I had the best time bonding from the moment we got into the car on the way to Vegas, to the time we went back home! It was SCORCHING HOT! I don't know how you can live there Jheng!

Friday: We arrived at our hotel, the Orleans; and just walked around, the BF played poker and made new poker friends, LOL. I didn't get to play my Wheel of Fortune game because I was so tired and just wanted to eat and sleep...got tired, so we went to bed around 3am while the BF played till 7am!

Saturday: Woke up hella early! We woke up around 6:00am to start our adventure. We were both so excited! We were going to attend some of the classes but because there was just SO MUCH floor to cover since there were so many exhibitors, we didn't go to any of them. We arrived at the Las Vegas convention center before the show started and picked up our badges. We first hit up the Crown Brushes booth before it got too crowded and Anne and I went crazy and bought so many more brushes, a brush apron, and the Coastal Scents Palette they had it at the show for $17-20, NO tax, and saved on shipping! (Stephy- I know you asked about me buying some things at the show to sell, but you can order these brushes online. I don't really want to buy anything to sell because there is no guarantee with some people sometimes if they buy it or not and I want to avoid being stuck with something...also I may just sell some of my items here rather than waiting for the new site because the cart is messed up on the new site.)

Anne and I went around and around, making sure we covered the entire tradeshow floor. There were mainly a lot of spa, airbrush tan, and massage booths which was cool to see. I have a new cosmetics company I love, they were selling blushes at the show for $4! It's Lady Burd Cosmetics, they also carry the Indelible Gel Eyeliners, the Indelible Cream Eyeshadows, and so much more!

We were amazed by Ojon's hair serum (they used me and Anne as demos), it made our hair so soft, I ended up getting the kit that had the shampoo and conditioner, revitalizing mist, styler, and hair oil, ALL for only $25! It retails at Sephora for $50! It was definitely a steal!

Nixie and NYX both had booths there, the NYX booth had most of their items out and they were ALL 50% off!

We hauled so much that we had to go back to the car just to drop off our goodies! We then walked in the hot heat back to the convention center to cover the other show, which was the IBS Beauty Show (formerly the Hair and Nail show) and walked around watching people focus on hair, CHI, Keratin Complex, Brazilian Blowout, Hot Tools, etc were some of the companies there, for nails OPI had a big booth, and there were many others. They were doing hair extensions, cuts, styling at the show as well as people's nails! It was neat!

We pretty much stayed the entire day and when we left, we were so happy to get back to our room to play with our new toys! It was nice to rest for a bit in the COLD hotel room since we were so tired from the show...we then had dinner at Sonics since Anne has never eaten there before.

So how did this show compare to IMATS? IMATS was mainly a makeup show. Period. With the IECSC and IBS shows, it encompassed the spa and salon industry a bit more, but was surprised that there were many, many brush and mineral companies who exhibited. IMATS was not as successful in Pasadena, as it probably is in bigger cities such as New York, just based on demographics. For the trade shows at work, our biggest show is in New York since there are more attendees that show up at the shows, rather than a show in San Jose. I think all the shows are somewhat of the same, but have a different flare to them as well. I really liked this show in Las Vegas because it was a little bit of everything and I was able to buy more stuff! :)

Sunday: Packed to go home, checked out, had a lunch buffet with Anne, the BF, Erica and Paul (her BF, as they were also in Vegas). Started to drive home, got stuck in traffic, finally made it to the state line, got gas and drinks, drove into Cali near the state line and we were hit by a guy behind us. It was super hot, and not my idea of a good time, LOL.

Here are some pics!

We finally arrived in VEGAS!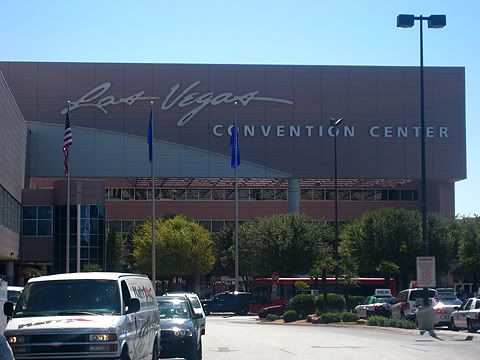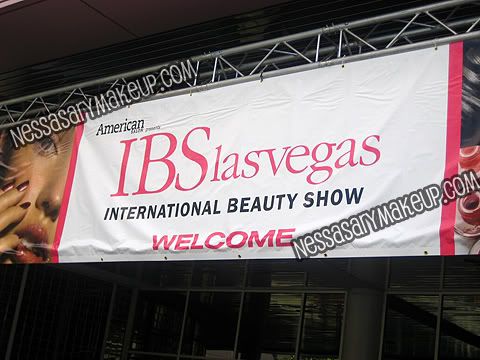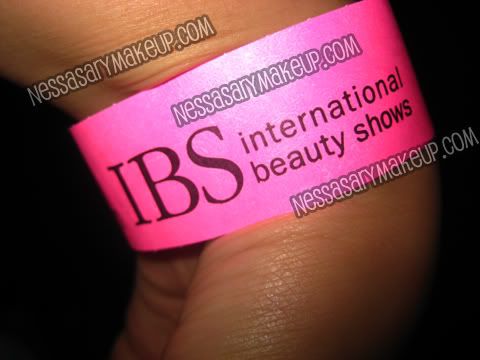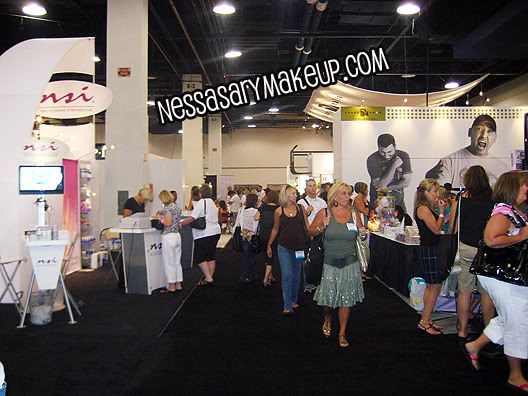 My favorite booth, Crown Brushes!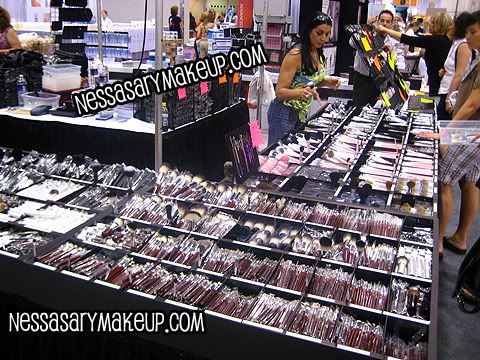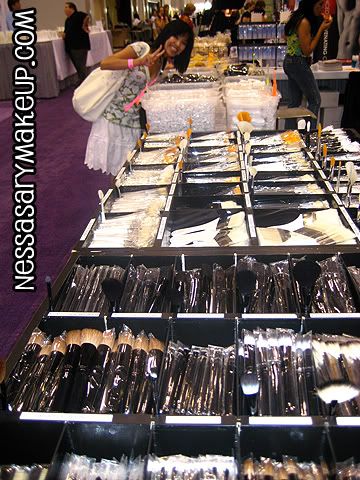 Anne enjoying a taste of heaven! :)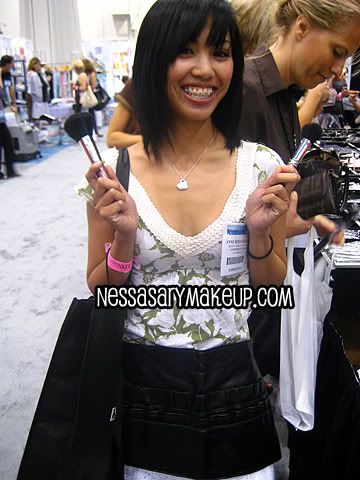 "I can't get everything! I have to take out some..." LOL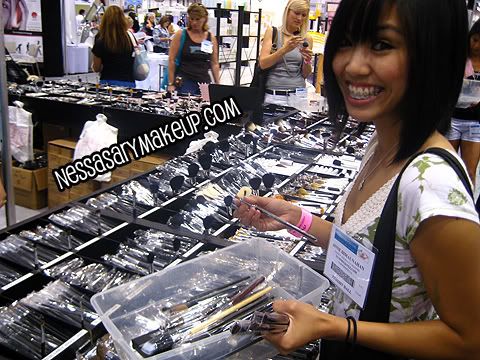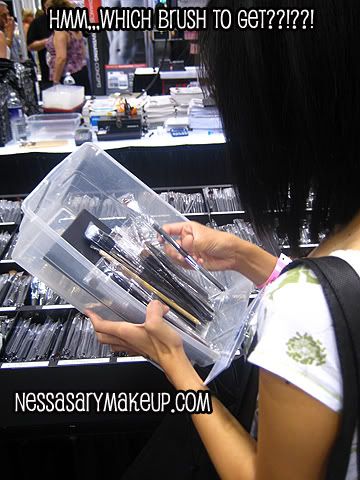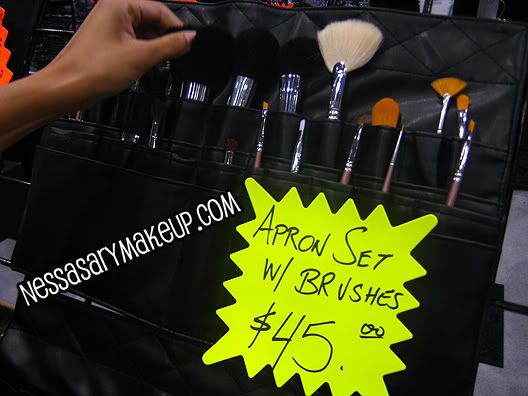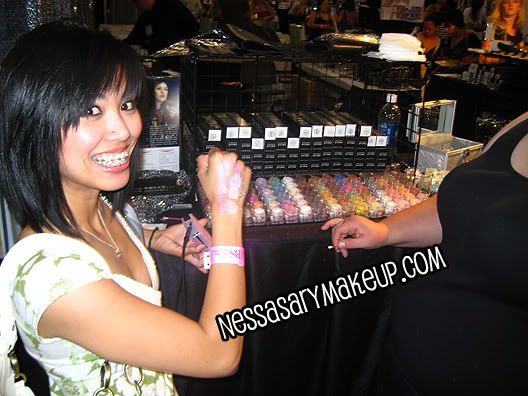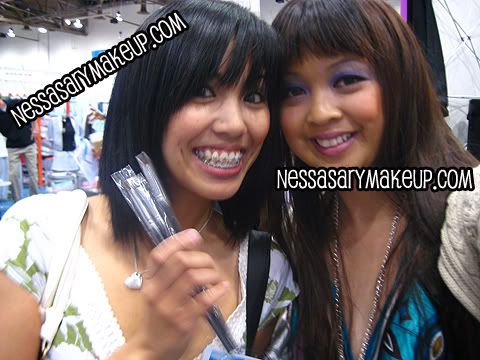 Jane Iredale Booth: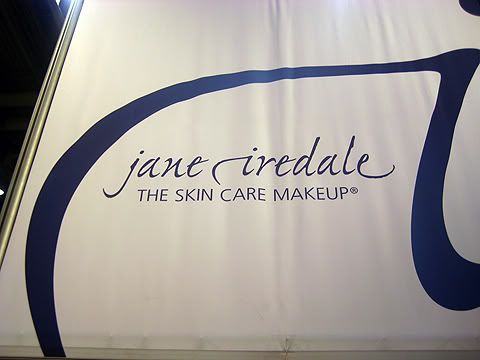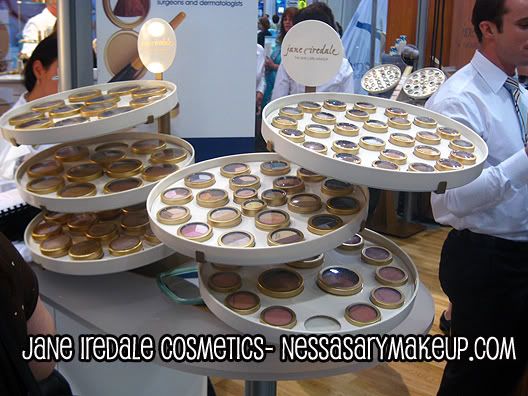 I love this company! They have some cool stuff!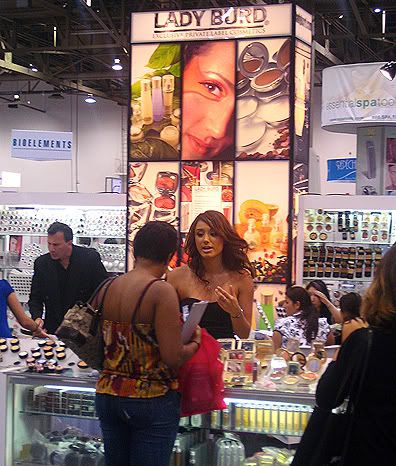 Me swatching...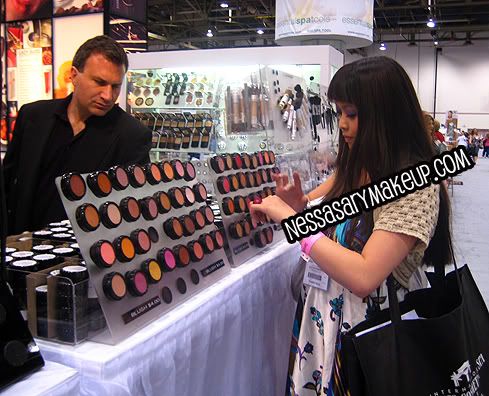 Need a traincase?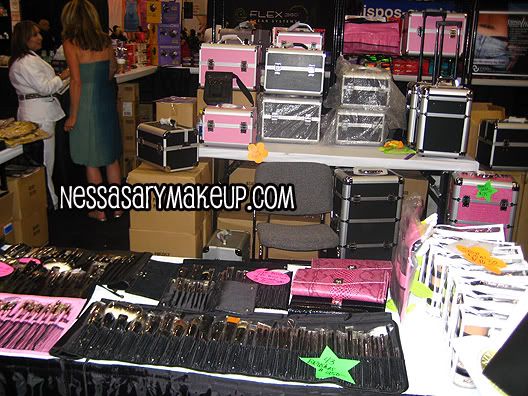 How about a pink toolbox?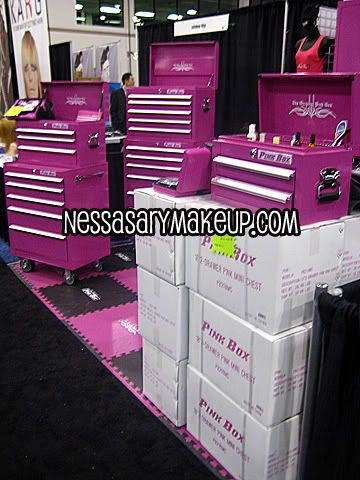 Young Blood Cosmetics



More airbrush makeup!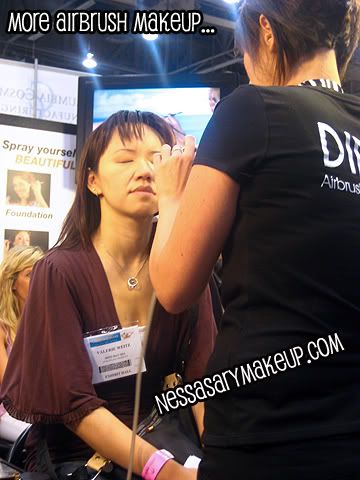 Anne enjoying the mini-facial!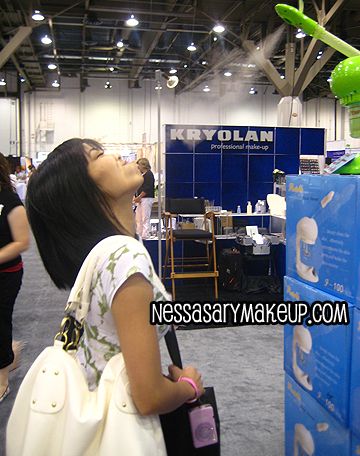 Salon stuff...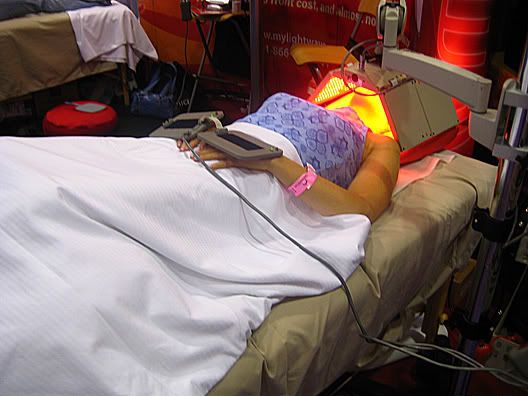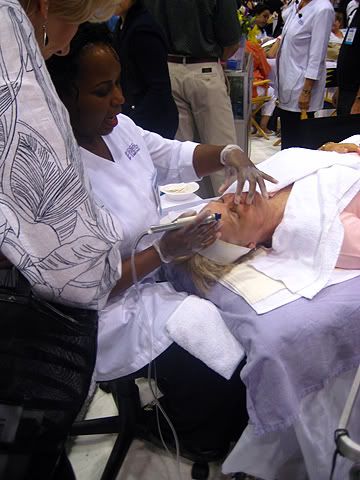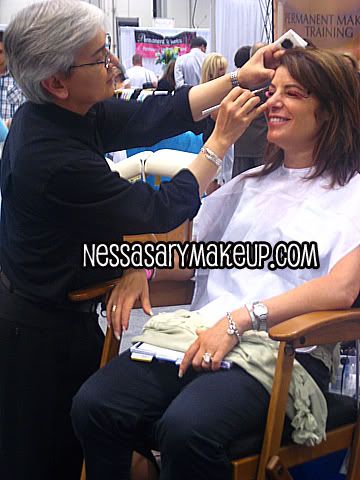 ColorOn Professional also exhibited...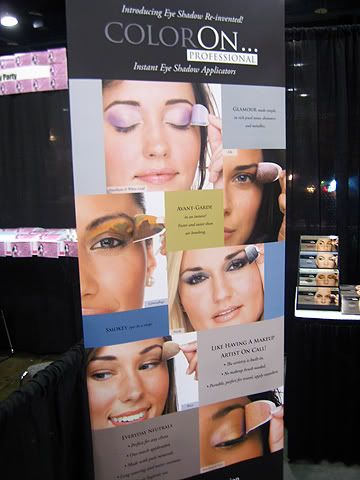 Guys in pink shirts??! Hehe, Eyecandy Eyebrows makes customized eyebrow stencils! Just shape your eyebrows, imprint them with the paper they provide, send it in, and they send you back your own personal, customized eyebrow stencil so you get the PERFECT set of brows EVERYTIME! Thanks to the guys for the demonstration!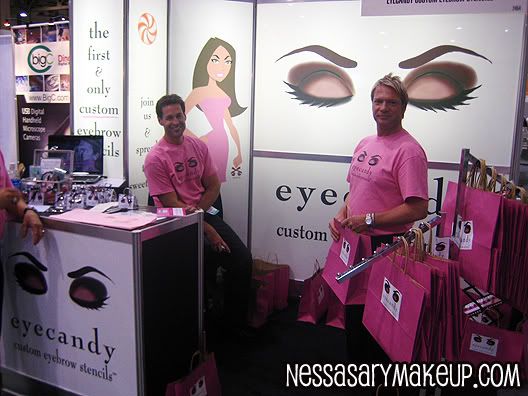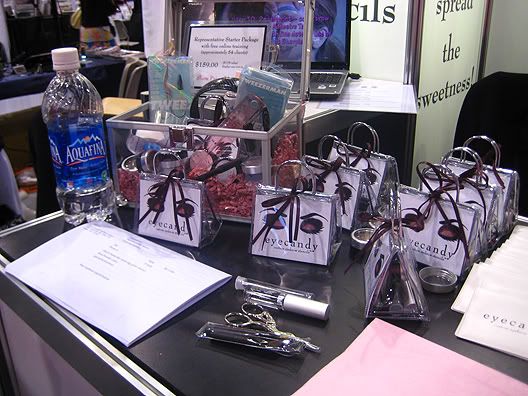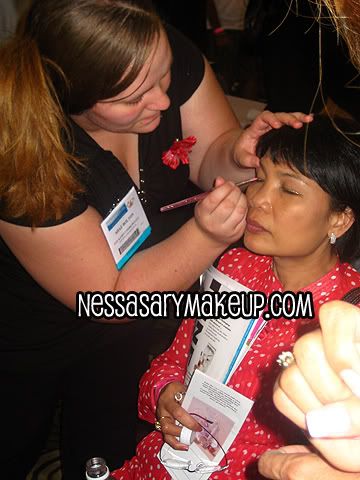 Nixie Booth: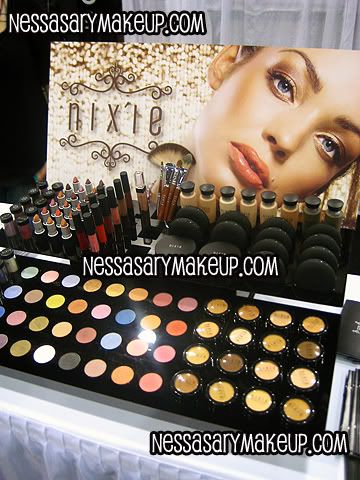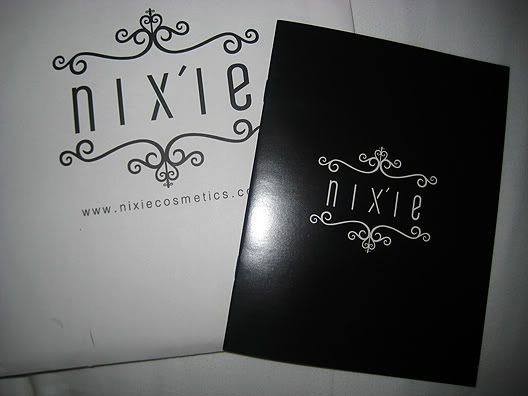 NYX Booth: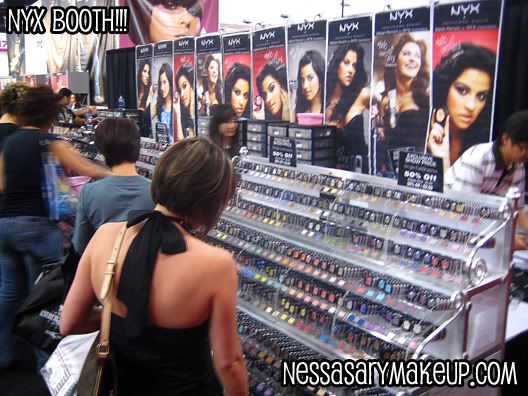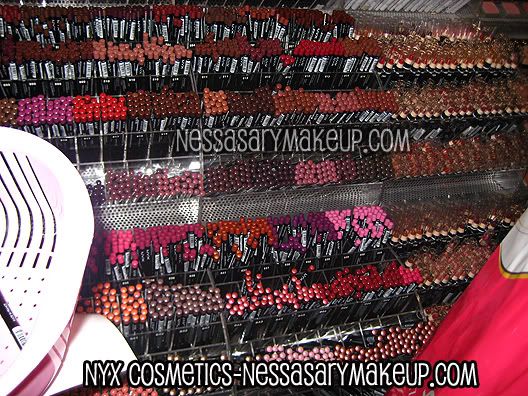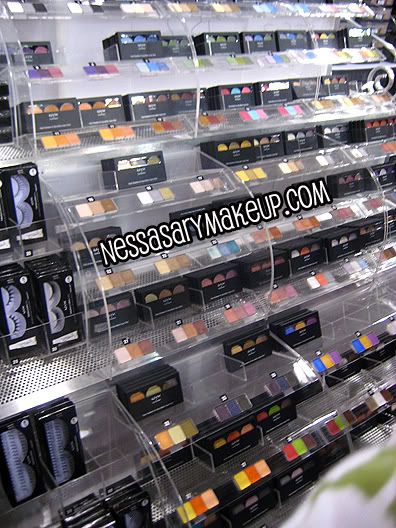 Cinema Secrets Booth: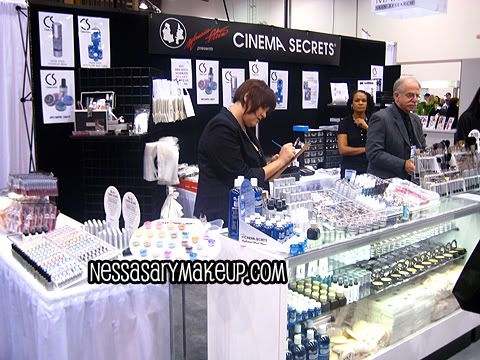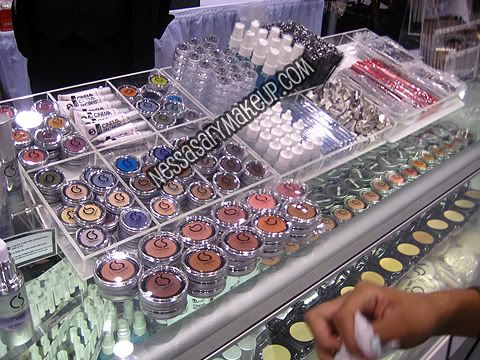 More brush booths!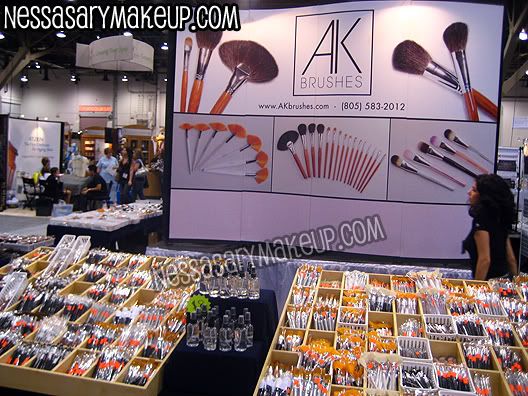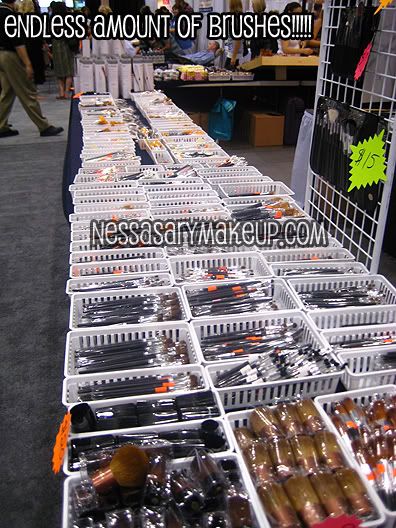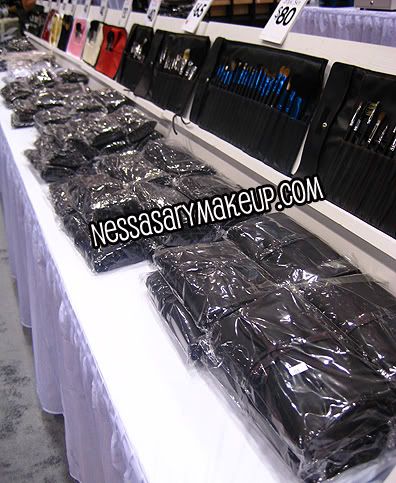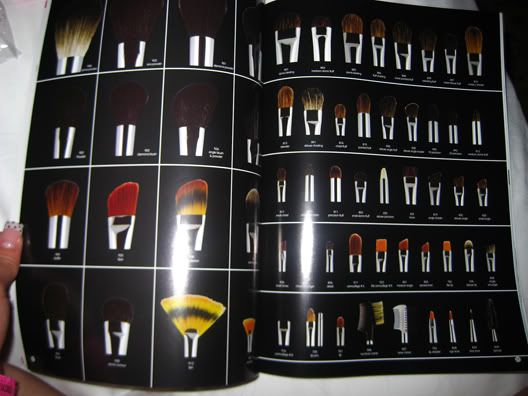 Bath Bombs that looked like food, yummy!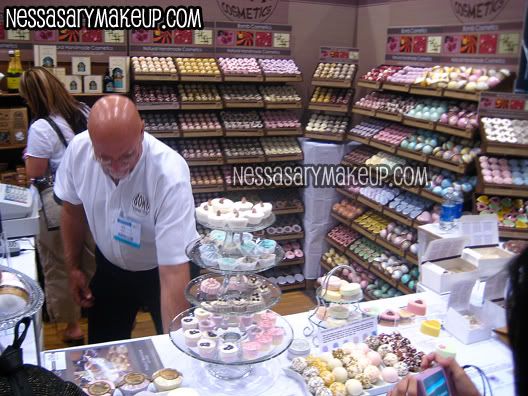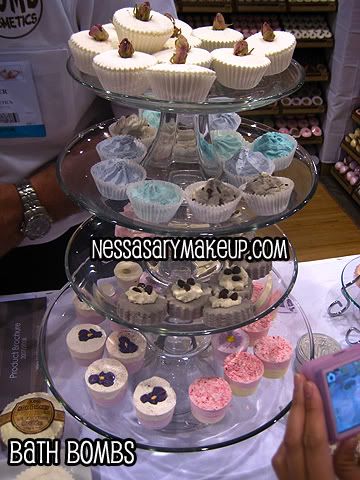 SPLASH! Cosmetics: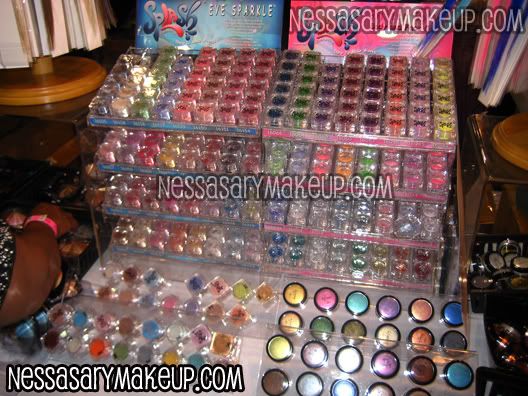 Look at all those makeup palettes! Only $10 each!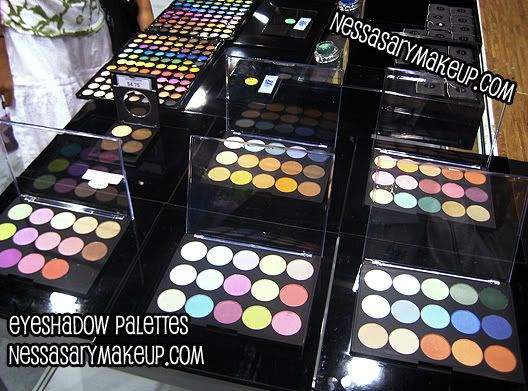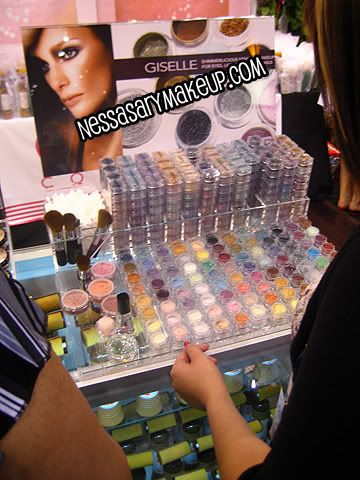 Hair and Nail Show: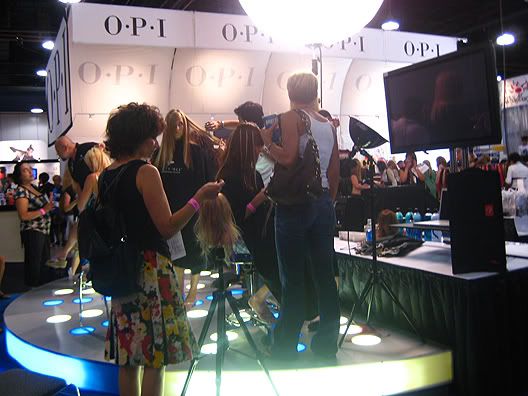 OPI Booth, it was a dream to see SO MANY nailpolishes!!!!!!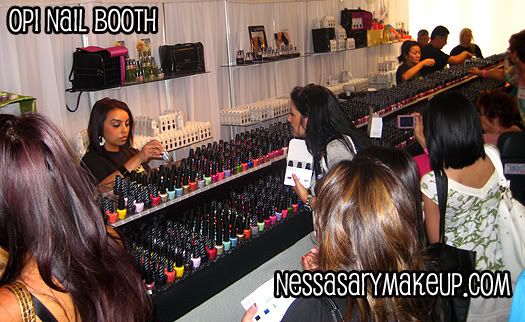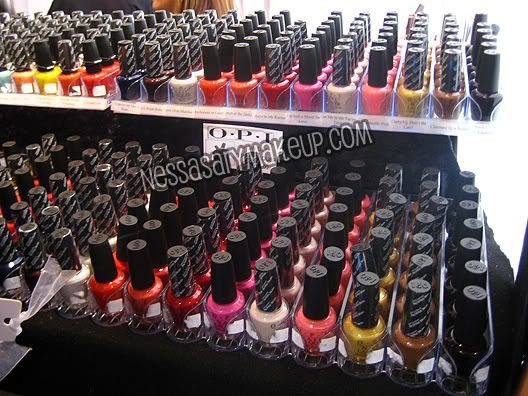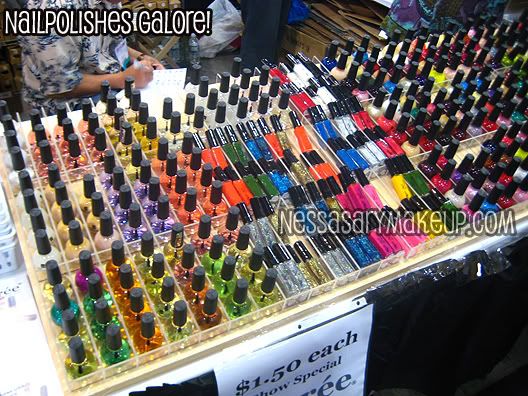 People actually getting their nails done!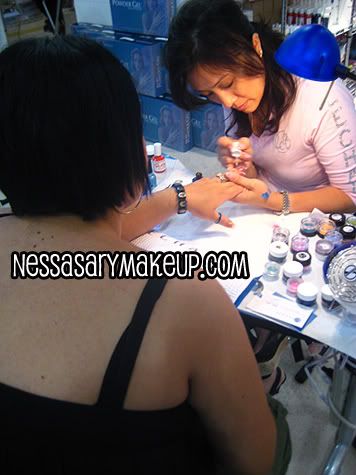 ...and Hair Done!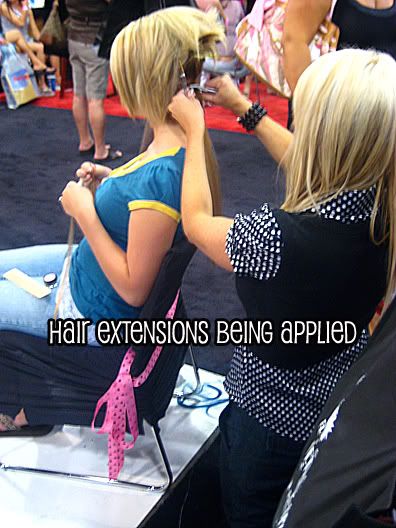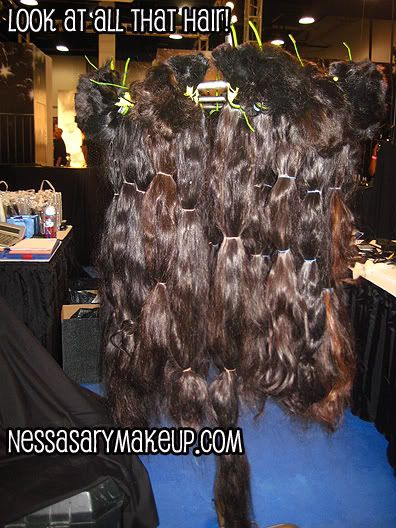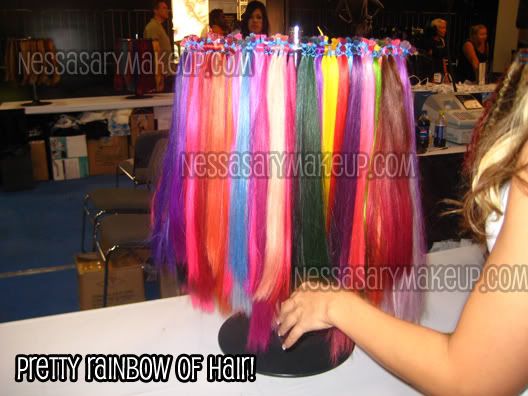 Check out the flashback hair from the 80's!!!! Crazy!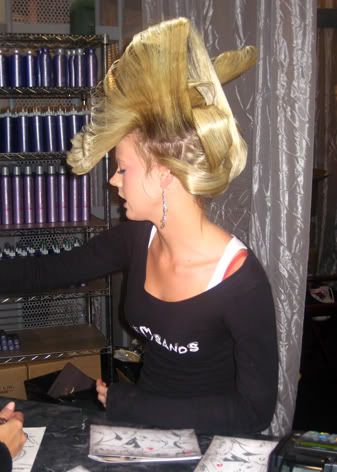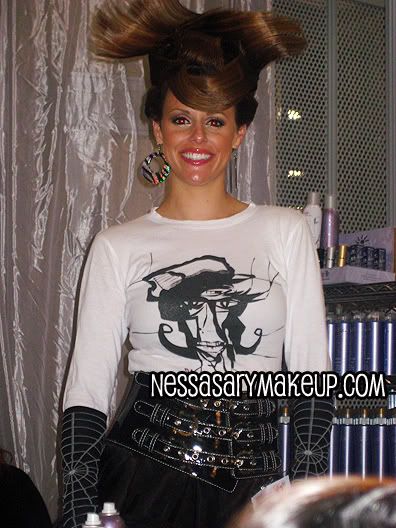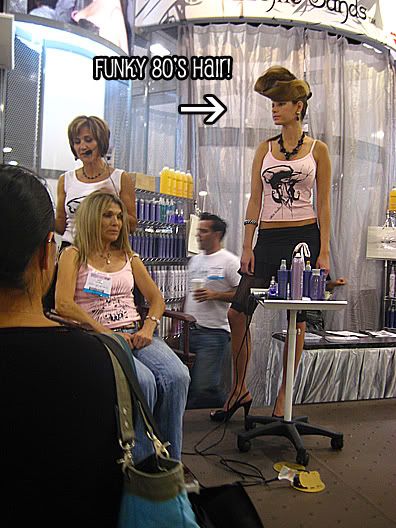 They even had makeup contests and demos: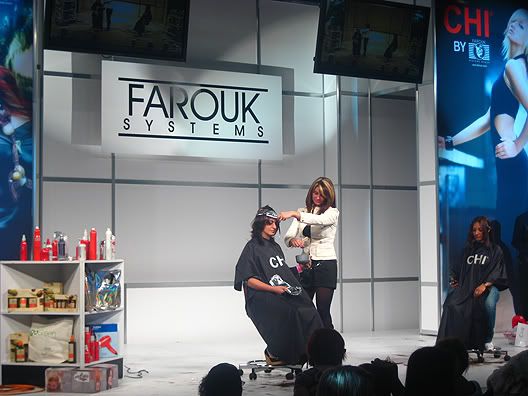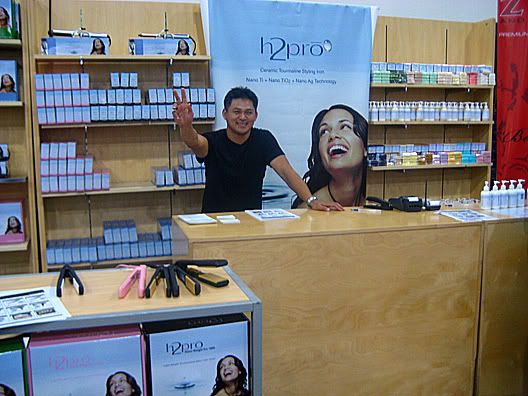 Colored acrylic nail tips: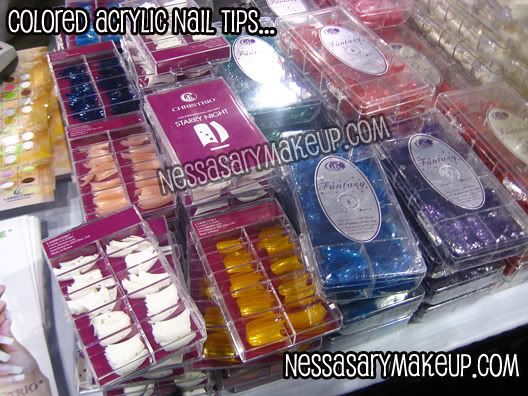 _______________________________________________________________________________

AFTER the SHOW!

Having fun in the hotel room...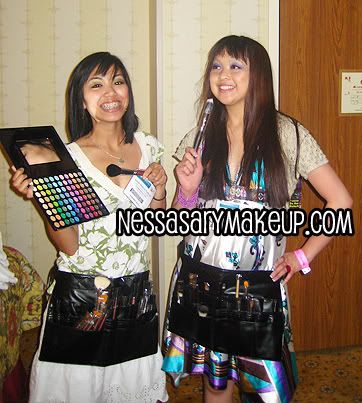 Sonics!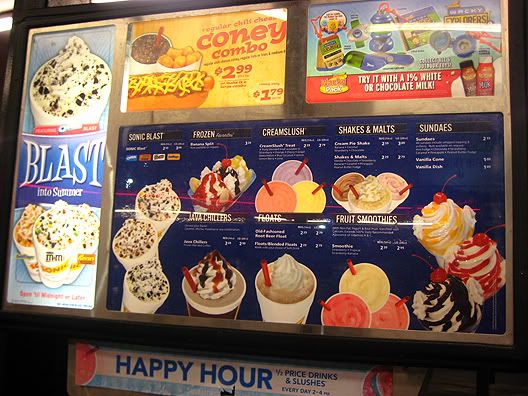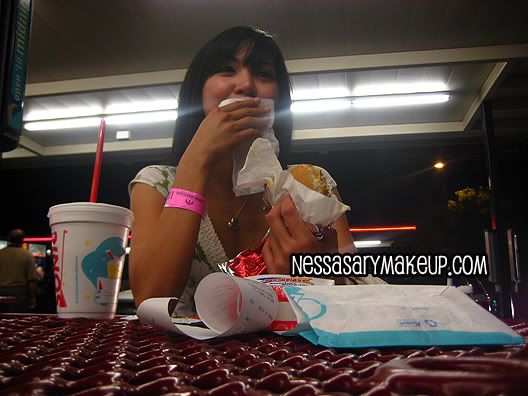 We then went to "The Venetian":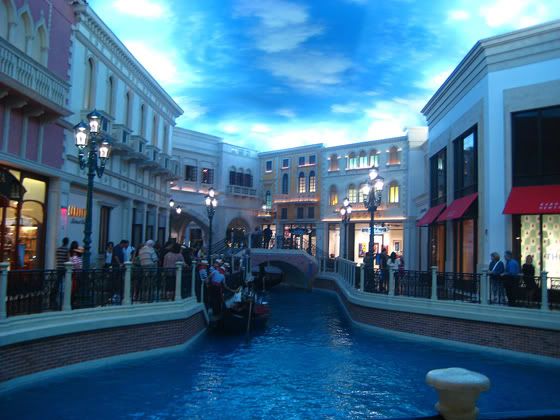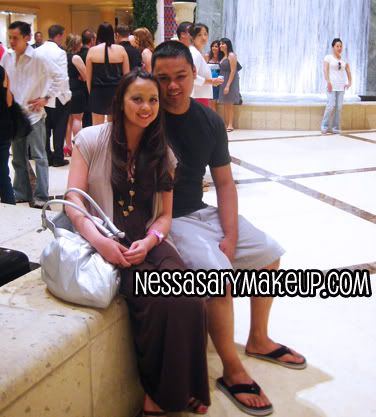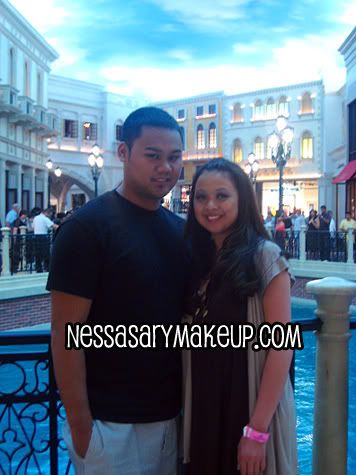 Mmmm! Yummy chocolate covered strawberries!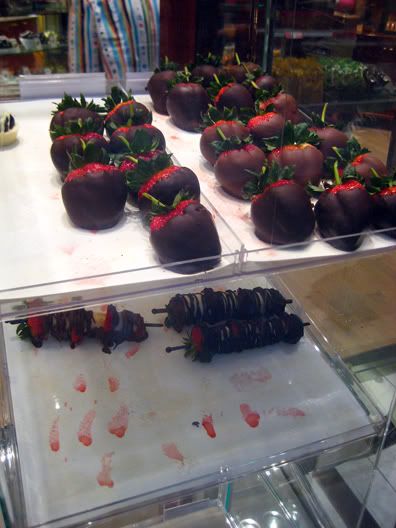 Or candied apples!



They had a London guard which was cool, I cut me out because Anne was looking hot and I was looking like crap since I was so tired: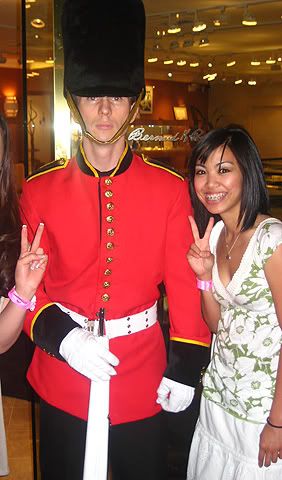 Finally got back to the hotel where my poor Anne knocked out, isn't she cute??! Haha we were SOOOOOO tired!


__________________________________________________________________________________

Going home...

My messed up bumper:



The other party: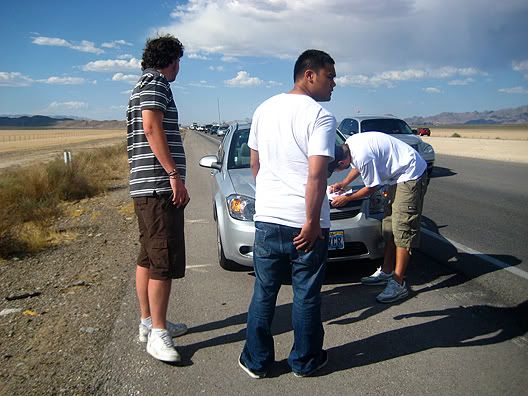 Bubba not happy that we waited an hour in the heat waiting for the CHP to arrive, LOL: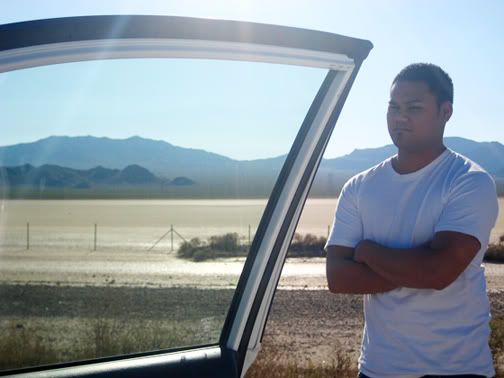 Being artsy fartsy: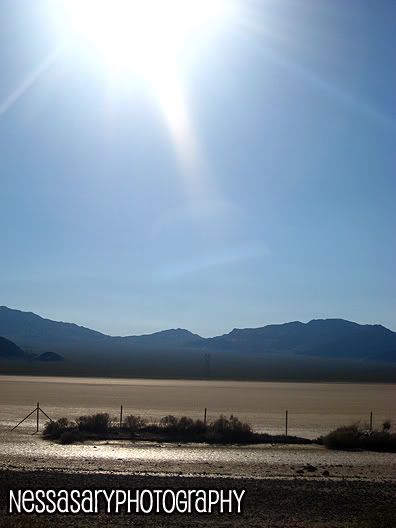 I love this sign!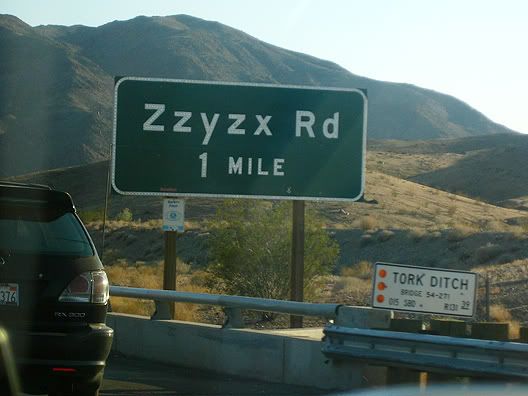 Another accident we saw, the truck flipped over, I hope the lady is ok!