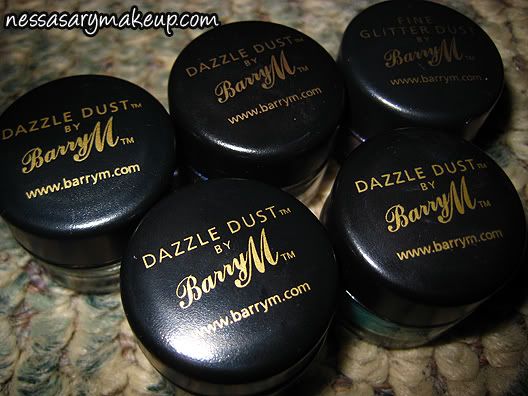 Barry M Cosmetics is a UK cosmetics company that have so many different makeup products that are bright, eye-catching, and really pigmented makeup.

I am in love with their "Dazzle Dusts", which are finely-milled pigments with amazing color-payoff. They are just so gorgeous and so rich in color. And I am loving the cute little jars it comes in, perfect for travel and just the right amount. The Dazzle Dusts are like your everyday mineral pigments, same texture and feel, most are satin (sorta matte with some sheen/shimmer), the Fine Dazzle Dusts are described as "22 brilliant shades of loose pearl colour that have been cleverly blended with ultra fine, diamond like glitter flecks to dazzle". These are more glittery than the regular dazzle dusts and do have flecks of glitter as you can see from "Black Purple".

The only flaw? It's expensive if you don't live near the UK. I really wish some of his products were available here in the US, like in a drugstore. The pounds currency is a lot more than the US dollar, so shipping and the items in itself are expensive when you convert it. All this (pictured) costs about $70 with taxes and shipping (three of them were gifts from a friend), so you can imagine that 5 jars was already $60. And usually when I do a big haul on other mineral makeup sites for pigmented eyeshadows, it only costs me about $40 USD.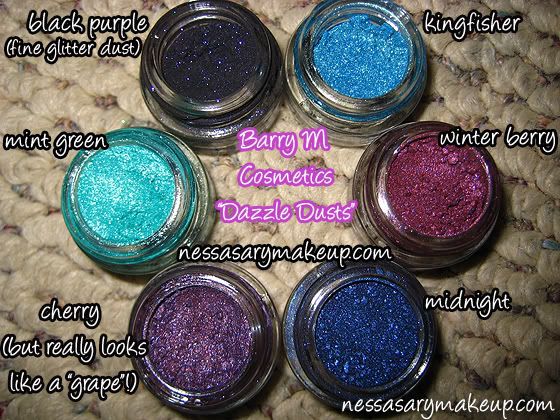 (swatches done dry, no base)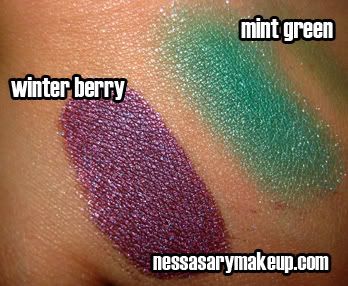 A closer look: