H2PRO - Master Series Features:

* Temperature: Variable 140 to 450 Degrees F
* Ceramic Plate Size: 90mm x 32mm (3 1/2" x 1 1/4")
* Automatic Sense Recovery System: Quickly recovers heat to the ceramic plates
* Multi Functional Hair Styling Iron: Straightens, Curls, Flips, and capable of creating many different styles
* ON/OFF Switch with LED light
* Heat up time in seconds
* Efficient and cost effective to operate
* Swivel power cord will never tangle
* Power Consumption only 58 Watts
* 1 Year manufacturers warranty

It's hard to find a really good ceramic flat iron that's in a good price range and actually works. There are instances where the "you get what you pay for" rule applies, and when it comes to something delicate as your hair, you can't just use anything. Cheap flat irons last for how many months, and don't work very well. I end up buying different flat irons that the total amount I spent, I could have bought one that works the way I want it and lasts. Well look no more ladies! I introduce, the H2PRO Ceramic Flat Iron from www.misikko.com. It also comes with a FREE Heat-Proof Pouch for immediate storage. Check out the website for more product reviews from customers who also bought this!

I have tried a few flat irons in the past, all of them have been "drugstore" brands such as Revlon and Conair simply because I refused to pay a lot for a flat iron thinking they all worked the same, but boy was I wrong! My flat iron before trying the H2PRO flat iron was the Conair Wet/Dry hair straightener which damaged my hair leaving it still wavy, frizzy, and bone dry. I simply stopped using flat irons after that.

All my friends were getting the higher-end brands that both straighten AND curl your hair, so I was excited to finally try this out! It heats up quickly, thin enough to travel with and makes it easier to work with larger sections of the hair or "hard to reach" areas near the scalp; rather than the more square and wider flat irons. It also has a long cord which is a plus for me!

In just one stroke from my scalp to my ends, my hair is smooth and straight, and not at all dry; I don't have to keep running the iron on the same section of hair just to get my desired result, it's done in one sweep with the H2PRO. I love how it keeps my hair straight all day, even in change of weather! I had flat irons that kept my hair straight for a good hour, only to have my hair go back to being naturally wavy, basically useless and a waste of money. With the H2PRO flat iron I am never disappointed because it has an Automatic Sense Control System which provides you with consistent temperatures and instant heat recovery for continuous straightening, so you get the same result each time, and it leaves my hair silky smooth and shiny, and it has a long swivel cord so that you aren't getting tangled! So you if you are still searching for a flat iron worth your time and money, definitely gives this a try! I know all my friends loved it when they tried mine.

HURRY! They have them on sale at Misikko.com for only $99.99 and it's originally $159.99!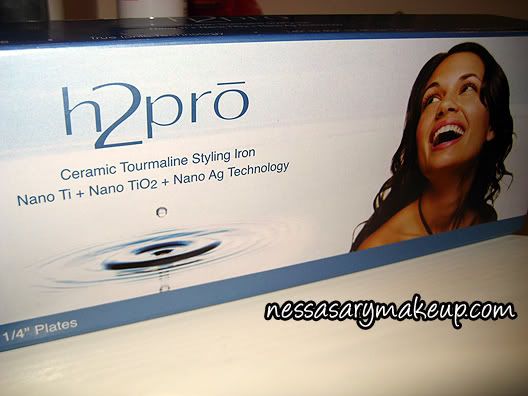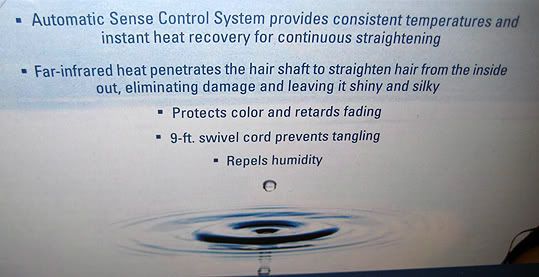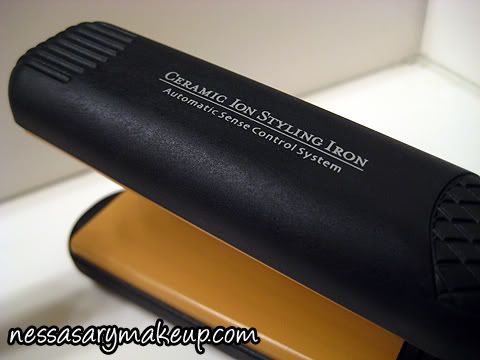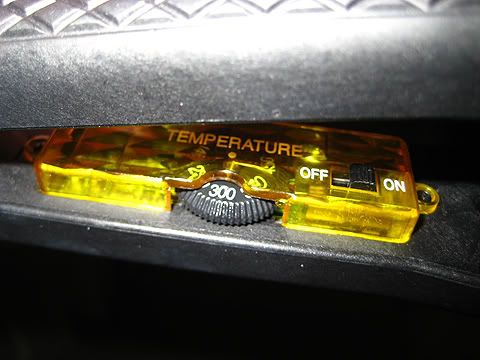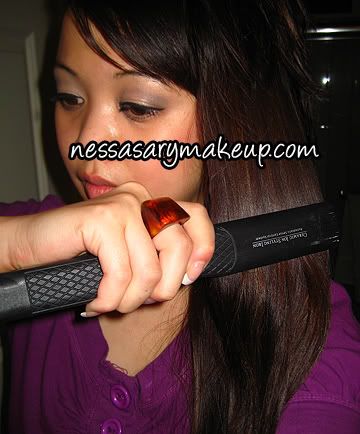 Find my YouTube demo on it: here.