I ended up returning "lotusland" yesterday since I have "mancatcher" from the lure collection (really how many purples do I need?! LOL). Anne knows I have tons of purples as it is!

Anyway, here is a look I did using Mink & Sable, I love this color! I don't have "Sumptuous Olive" so I definitely didn't mind getting this one even though it could be duped. At least I know what to get whenever I hit the pan on this one!

I also used my Purely Cosmetics skin smoothing foundation in "Olive Beige", which matches my skin perfectly!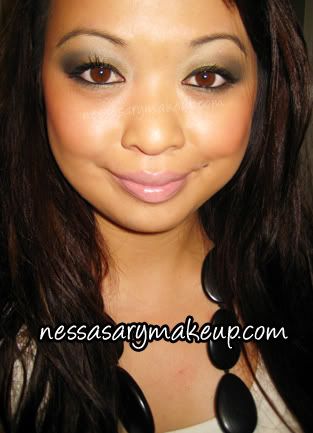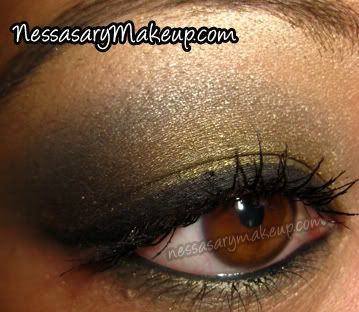 What I used:
[Face]
- Aveeno Daily Moisturizer
- Maybelline Age Rewind Concealer in Light/Medium
- Purely Cosmetics Mineral Foundation in "Olive Beige"

[Cheeks]
- Auraline Blush Palette (a coral color)

[Eyes]
- MAC PP in "Soft Ochre" all over the lid
- Starflash e/s in "Mink & Sable" on lower half of the lid
- MAC e/s in "Carbon" on outer-V and contour
- MAC e/s in "Ricepaper" as highlight
- MAC Fluidline in "Blacktrack"
- Shiseido Mascara Base
= L'Oreal Telescopic Mascara

[Lips]
- MAC lipstick in "Fleshpot" (LE)
- MAC dazzleglass in "Babysparks" (LE)