I thought id share how I made spam musubi (I didn't bother adding any sauce), but just simply spam, sushi rice, and the Nori (roasted seaweed paper). I also bought a musubi maker which molds everything at Marukai for like $2.50!

It's a great snack from the islands of Hawaii (as my co-worker can vouch since she is from there lol).

What you need:
- Nori cut into strips (or you can buy it already made into strips)
- A can of spam cut into 10 or so slices
- Sushi rice (as this binds together and sticks better than regular white rice)
- Soy sauce/teriyaki sauce, etc. (optional, I chose not to add it this time)
- Musubi maker or you can use the spam can as a mold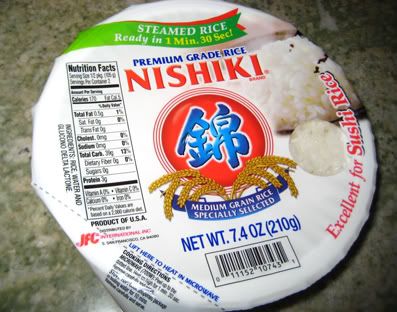 1. First I fried the spam a bit because I personally like it a bit crispy!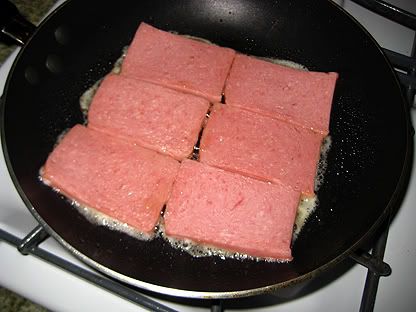 2. Place the musubi maker on top of the seaweed paper like so...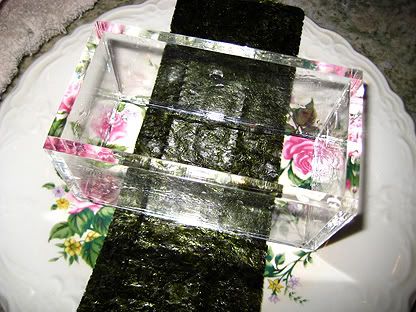 3. Then fill in the box almost halfway with freshly cooked sushi rice



4. Add spam, then add more rice on top till the brim. You can also fill up the rice halfway then place the spam on top, whichever you prefer. I like my spam on top but I showed the other way you can do it :)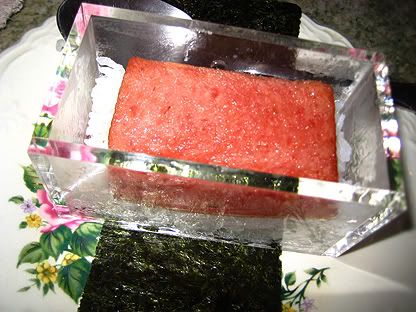 5. Push down to flatten the rice and spam to mold it using the musubi maker presser/top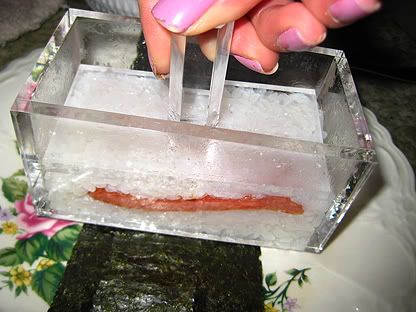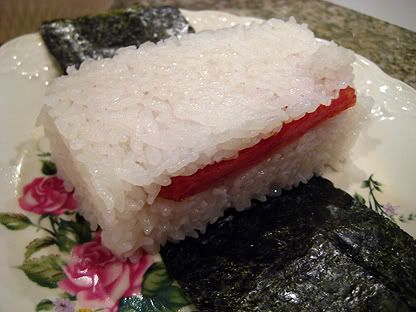 And voila!