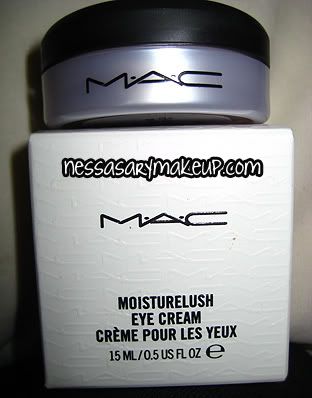 Product: 3 out of 5
Packaging: 4 out of 5
Quality: 3 out of 5
Overall: 2.5 out of 5
Price: $30

What they say: "A richly hydrating eye cream with optical effects. Rejuvenates, reconditions and refreshes. Visibly lifts and firms skin around the eyes: helps reduce early morning/late night puffiness and balance the skin's moisture levels. Provides long-lasting moisture."

PROS:
- The tub is tiny enough to take with you in your purse, or store in your makeup bag.
- Moisturized my eyes a LITTLE bit with continuous use
- Has a good amount of product to last you awhile
- No funky smell

CONS:
- Expensive for an eye cream, $30 and it's not the best eye cream out there...
- Didn't moisturize my eyes as much as I wanted it to, even with continuous use (I used it everyday both morning and night for reference), yet they say it provides "long-lasting moisture".
- No SPF protection

Overall? It's an okay eye cream, but I know it's not the best out there, it's mediocre; and totally not worth $30. So my final verdict: keep looking if you are looking for the best undereye eye cream, I know I am!