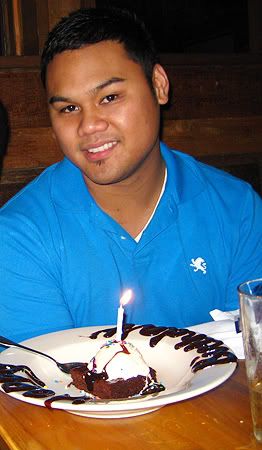 So yesterday was the BF's birthday, yes on 8/8/08. Supposedly a lucky day...lol.

I sent him those edible arrangements to his work with 2 balloons, "Happy Birthday" and "I love you". He had NO IDEA, I was too slick! LOL. We ended up having dinner with his family at Black Angus and his sister from Indiana is visiting with her kids (who are so adorable!). Doesn't Jon look like he is practicing to be a dad? LOL.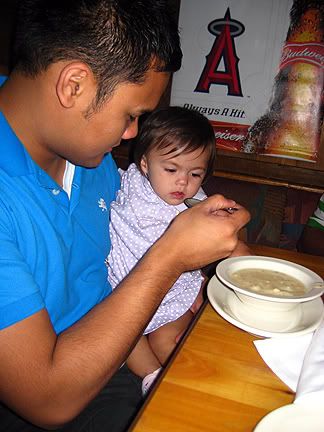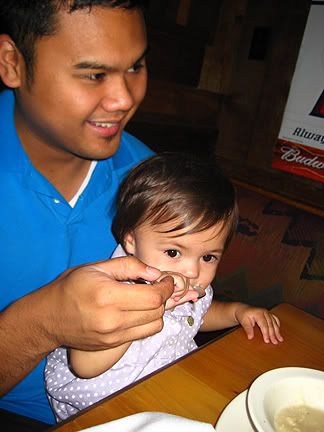 Happy Birthday booger, I love you.