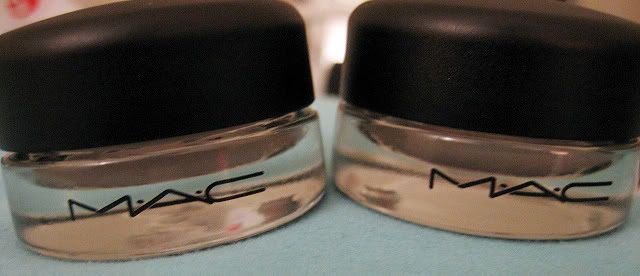 I went back after work...it called me...the MAC Store. I bought twins!

"Painterly" was on my mind since I got back from lunch...I was like Vanessa, you should have just bought it, you were gonna end up getting it anyways!

So I bought "Painterly" too! And I LOVE LOVE LOVE it! "Bare study" is more like my Flirt! Cosmetics Mousse in "Sand Castle" and ALMOST like my MAC Paint in "Chiaroscuro"...so I might just return it because do I really need 3 colors that look almost the same!???

And let me tell you, I am loving "Tectonic" also, it's such an amazing color, a nice deep brownish gold with subtle green. It's gorgeous!



FYI: MAC is introducing an already made quad palette called "Smoke Signals", if you are smart enough you would have already figured that it has a lot of black, gunmetal grays, and satiny silvers. They are having a little event at some of the MAC Stores Friday August 24th through August 26th (Fri-Sun), they will do your makeup for free with a $50 purchase, so check it out!

I introduce PAINTERLY (as you can see I got excited and tested it out):



Painterly Swatch:



On my lid: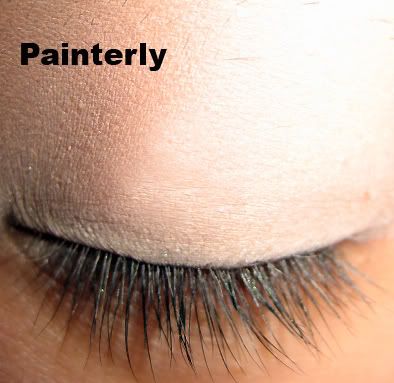 BARE STUDY swatch, I didn't bother to take a pic of it on my lid because it's the same as the pic in my previous blog with the video: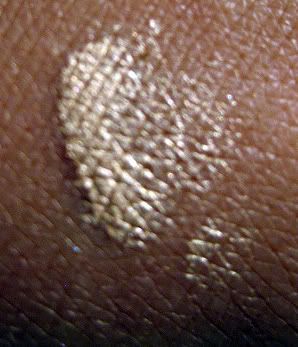 Tectonic which looks A LOT better in person, somehow I couldn't capture the actual color on my camera...