So I came into work minding my own business until I get an email from MAC regarding FREE SHIPPING on ANY order, and I got so excited but then didn't want to have to wait for it, so I made a few calls and they had it at the Fashion Square in Sherman Oaks. SO guess what I did on my lunch break! Yup! Instead of eating LUNCH, I went and bought my much anticipated "Bare Study" Paint Pot from the Painterly collection and then the Flashtronic Mineral Eyeshadow in "Tectonic". Seriously I wanted to buy ALL of it, but I had to control myself!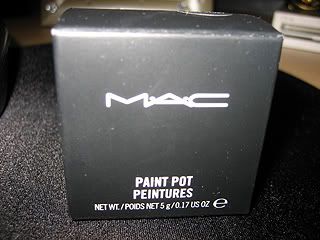 I just might go back though and get "painterly", I tried it on my hand and looked a bit Mauve, and I just wasn't sure if I would use it often, but it's a pretty color so I might just get it. I also want to see "Quarry" in the Mineral eyeshadow (which they didn't have), so I will check it out at the Topanga Mall. I will definitely try them and show you gals.

The "Bare Study" is such a beautiful color, it's like a MAC Paint, it's champagne colored with a nice shimmer. Most likely a staple in my collection and a staple in my "highlighting" bases.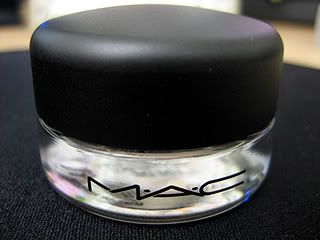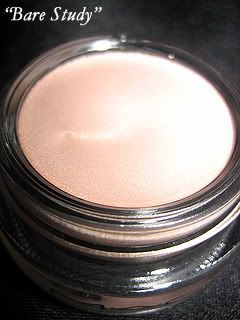 When I first saw "Tectonic", I was like cool, but weird, reminded me of Rimmel's eyeshadow that has the multi-colors to create one color, I tried it on my hand and I was in awe! Nice deep antique gold, I love it! I love earthy, neutral tones!

Here is tectonic:



And a closer look: