Like promised, below is the tutorial from a few posts ago using MAC Paint pot in "Rubenesque".

I went to MAC today to return the Viva Glam II Lipstick because it looked funky on me, and I guess the computer didn't get the correct credit card number down, so I was forced to exchange it for something else, so I ended up getting the MAC Pigment in "Cocomotion", which is a nice shimmery gold, and the MA gave me a sample of "Viz-a-Violet" which is a gorgeous color!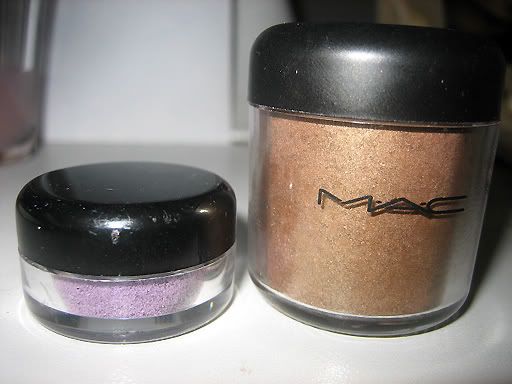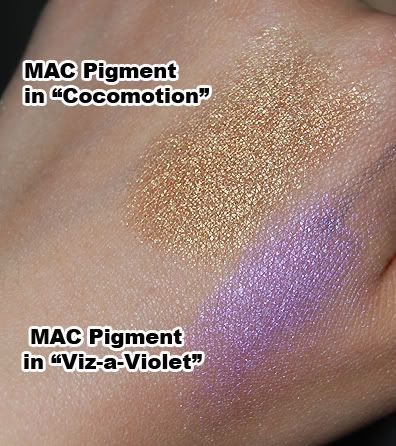 Now for the tut, here is what I used:
-EYES: Physician's Formula Concealer Twins
MAC Paint Pot in "Rubenesque"
MAC "Tectonic" eyeshadow
NYX Chrome Eyeshadow in "Panic"
MAC eyeshadow in "Patina" and "Mulch"
Milani eyeshadow in "Snow Frost" and "Antique Gold"
L'Oreal Telescopic Mascara in Blackest Black
Black kohl eyeliner and liquid eyeliner.

-FACE: Everyday Minerals in "Light Olive"
Blush- MAC "Strata"

-LIPS: Bath and Body Works Lipstick in "Goldmine"
L'Oreal Lipgloss in "Soft Brown"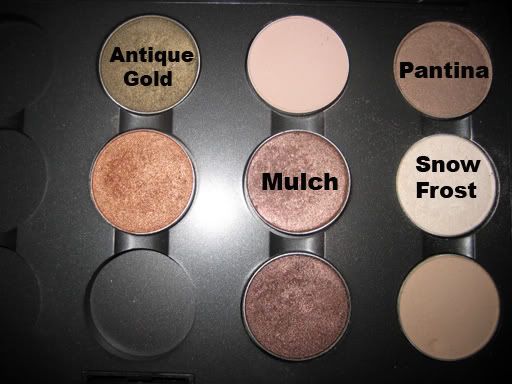 The individual circles are where I placed the shadow, "Panic" was used all over the lid: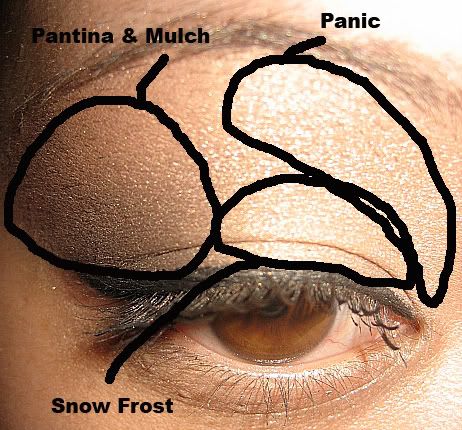 1. I first put Neutrogena's Eye Reviver cream, then my concealer: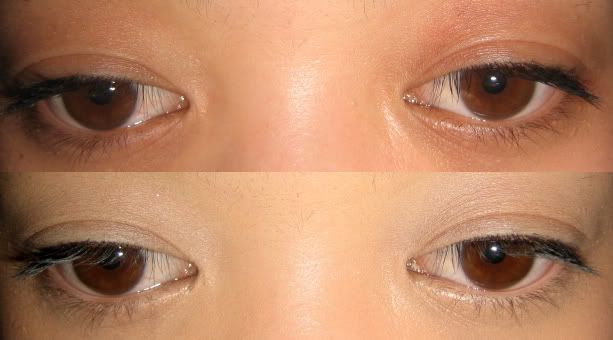 2. Using a slight damp concealer brush, apply "Rubenesque" all over the entire lid: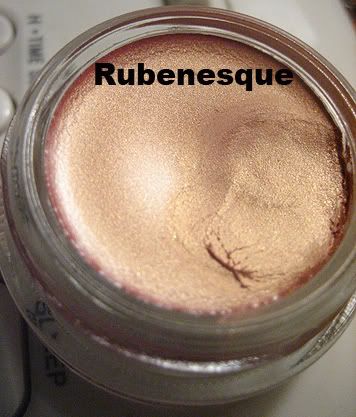 3. I then applied "Tectonic" all over the lid for a more goldy look, then softened it with NYX Chrome Eyeshadow in "Panic" using a BLENDING BRUSH.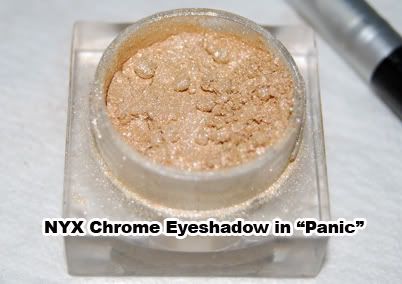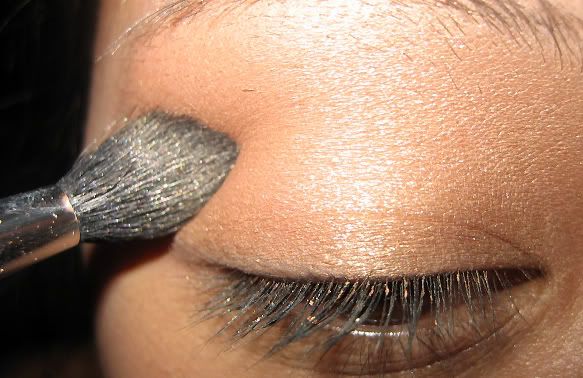 4. Then using an ANGLED BRUSH, I dipped it in Pantina and Mulch and outlined my outer -V first and then shaded from the outer corner of the lid to the middle and the outline of the eye. I only used the Antique Gold on the outer corner of the eye only to give it more of a darker shade.

Make the line for the outer-V: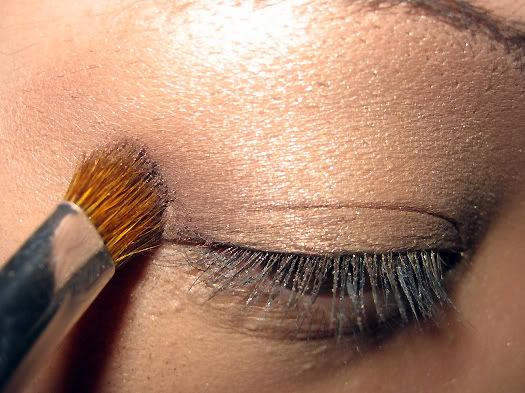 To get this result:




5. Then line the eyes and put your foundation, do mascara LAST so that leftover eyeshadow or foundation that falls on your lashes can be covered by the mascara.





Then I lined the bottom with a gold liner: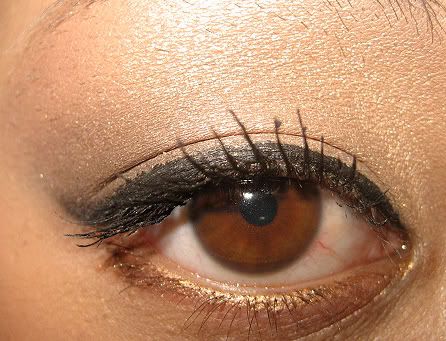 In tungsten light (no flash):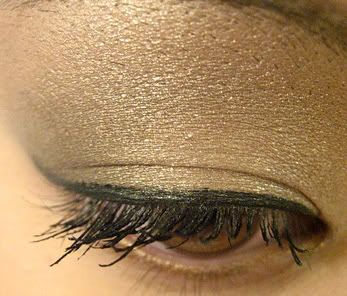 The lips: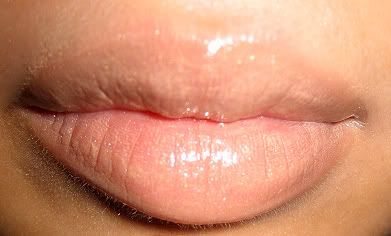 And the final result (I didn't bother to do the eyebrows):