So Jon put money in our account so that I can get a new tire (since he had a flat last night) and we switched cars since he can't drive on the freeway like that, and said that I can use the left over money for shopping. BIG MISTAKE.

I ended up going to MAC while waiting for the car and bought more stuff. Haha, Sucker.

I bought: MAC 3D Lipglass in "Lightswitch", MAC Blush in "Strada", and another paint pot, a shimmery orangey-gold, "Rubenesque".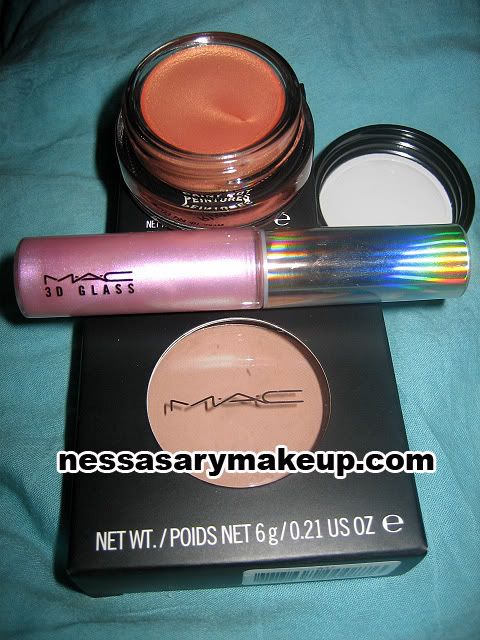 I LOVE the lipgloss, it's a sheer, glittery/shimmery pink:




On the lips: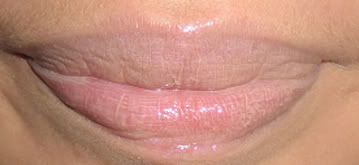 "Rubenesque" Paint Pot: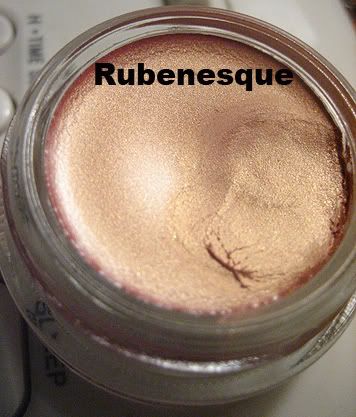 On the eye: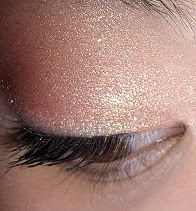 MAC Blush in "Strada":