Sorry for the lack of updates, I've been busy playing with the BF's niece and nephew and just relaxing- something I haven't done in awhile...

Many of you asked about the green look I did in my previous post, it's from an OLD fotd I did awhile back, you can find all the products I used and more pictures by CLICKING HERE.

Here is the Sasa.com haul I got last week and haven't had a chance to post it, I also did a look using the Barry M pigments which I will try and post this week. Sasa.com is a great place to get many Asia products such as skincare, makeup, moisturizers, and more.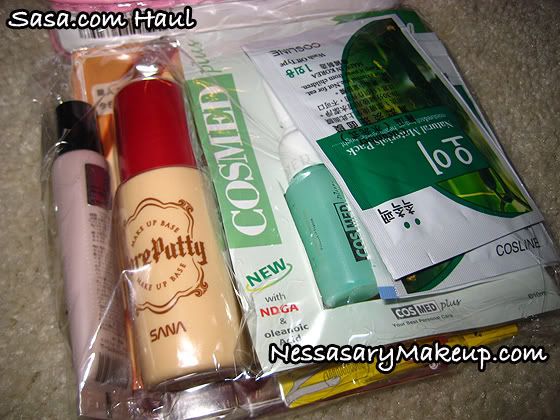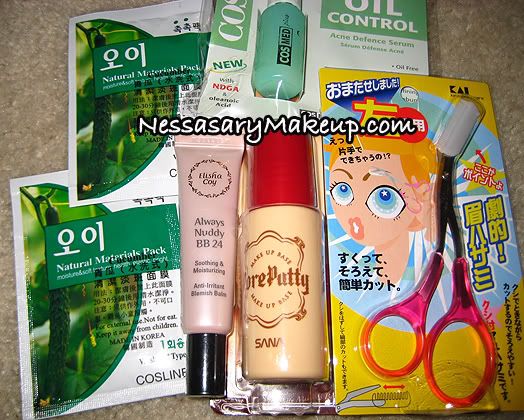 I just got two cucumber masks which I love! They make my skin so soft! I also got Sana's "Pore Putty" which is a makeup base that's already tinted (Ill try and do a review soon), Elisha Coy's BB (Blemish Balm) Cream (too dark and muddy on me), an eyebrow trimmer, and CosMed Oil Control Serum.

The pink case I got for traveling, it's Rose Water scent, has a cleanser, mask, moisturizer, and toner, I bought all of it for only $6!

So stay tuned!