I did another green look yesterday using "Forest Green" Pigment from the COOL collection, in addition to my other green pigments, "Emerald Green" (which I now love), and "Golden Olive".

I first used "Masque" lipstick on the lips with "Underage" lipglass, then later switched it for a more spunky look with Avon's Lipgloss in "Nude Peach" which in person is such a gorgeous, peachy shade with the right amount of shimmer.

The first look: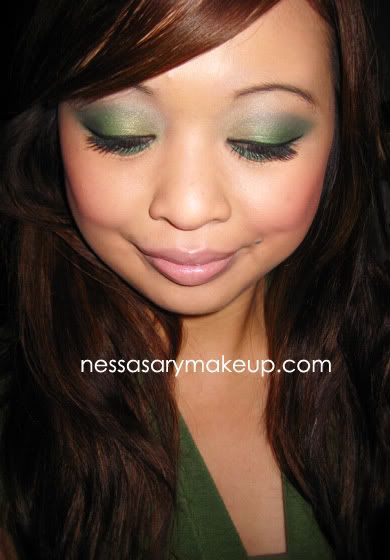 Later that night: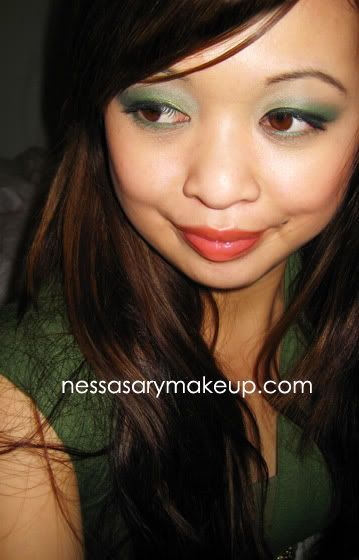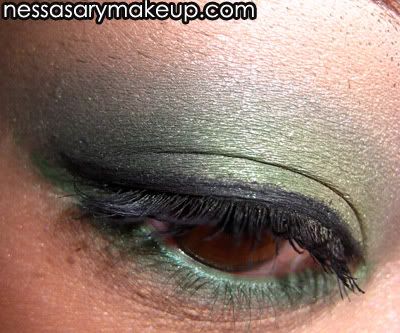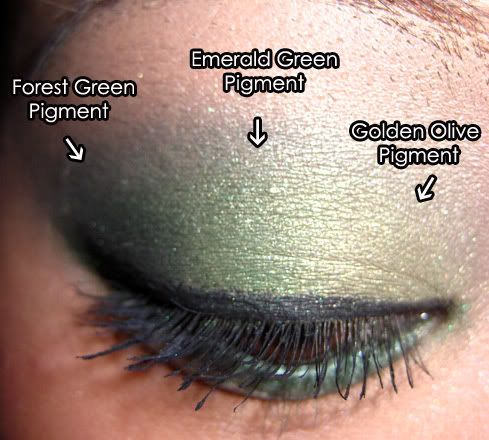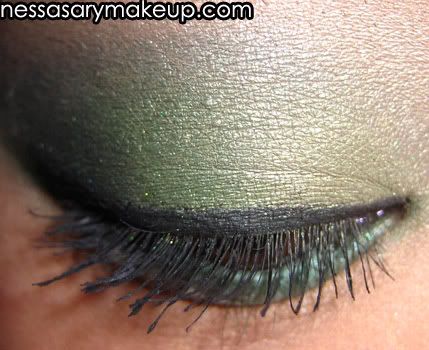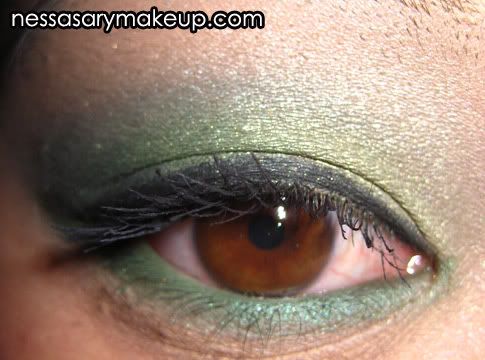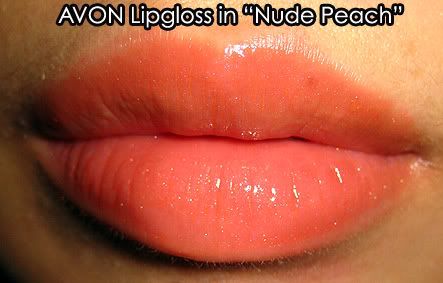 What I used:

Face:
- Camellia Rose Skin Soothing Primer
- MAC StudioFinish Concealer NC30
- MMBB Mineral Foundation

Cheeks:
- Milani Blush in "Luminous"
- Everyday Minerals Blush in "All Smiles"
- Sculpt Powder to Contour

Eyes:
- MAC Paint Pot in "Soft Ochre" as base (all over the lid)
- Everyday Minerals (EDM) eyeshadow "Scented Candles" all over the lid and as highlight
- MAC Pigment in "Golden Olive" on the inner corners of the lid
- MAC Eyeshadow in "Humid" on lid just above crease
- MAC Pigment in "Emerald Green" over humid
- MAC Pigment in "Forest Green" on outer-V and contour
- Revlon Colorstay Eyeliner
- Nixie Liquid Eyeliner in Black
- Covergirl Lash Blast Mascara

Lips:
(1st Look): MAC Lipstick in "Masque" with MAC lipglass in "Underage"
(2nd Look): Avon lipgloss in "Nude Peach"