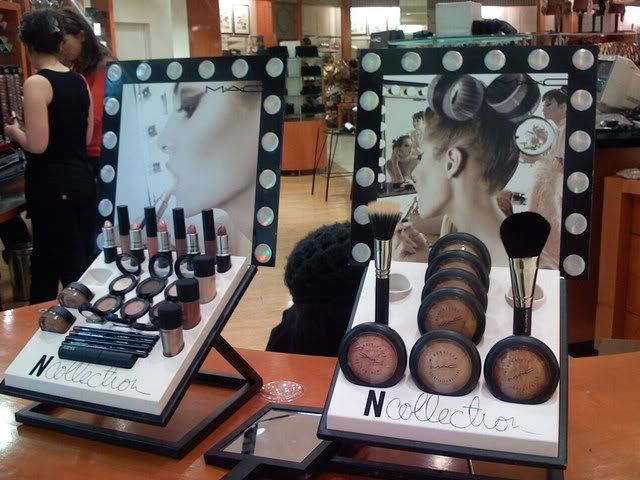 I just wrote a whole review, and the comp froze, so here I am typing everything all over again...aye!

Soooo...today was interesting, I got a raise at work, which means more makeup! I am kidding! It's going into our savings for our new place!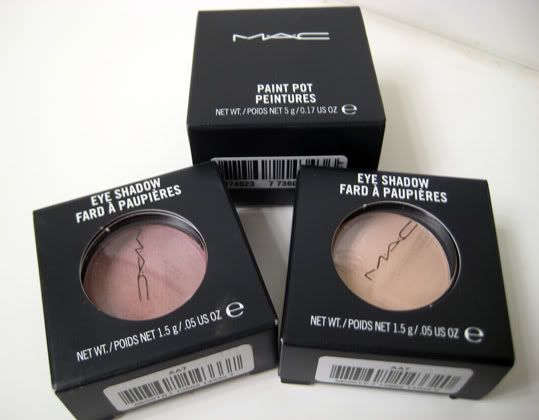 MAC's N Collection came out today, and I was having the WORSE MUA's (makeup artists) to help me. I went to MACY's on my lunch break and wanted to purchase a few items from the collection and that MUA was apparently new and instead of making the effort to get the items I asked for, she simply throws her hands up and says that they are sold out and keep in mind it was only 12 NOON and the collection came out TODAY. No way it was sold out...she should have just been honest and said she was new and I would have asked someone else.

Then after work, I headed to the MAC Store at the other mall, and tried to use a gift card I got for Christmas and the MUA kept saying I had no money in there when I NEVER even used the card' till right then and there! I was irritated at the fact that she kept implying that I "must have used it", then she proceeds to tell me how to activate my card as if I never thought about that BEFORE I decided to use it...and she was Asian, for some reason, SOME Asian girls always give other Asian girls a hard time, verrrry weird. I worked in retail and I noticed that non-Asian people were super nice to me and would engage in conversation, while Asian girls (including old Filipino ladies) wouldn't even take the time to say hello or as much as a "thank you". I personally don't understand why some girls hate on each other in general, it's useless and a waste of energy. Everyone is different and people should just accept that. No wonder people commit suicide or have insecurities, us ladies should be rooting and helping each other out rather than beat each other down...just my opinion.

Anyway, on with my REVIEW! I wasn't entirely impressed by this collection, the LIPSTICKS were a bit too sheer for my taste, I had to swipe A LOT just to get some color on my skin, I am aware the collection is "natural and neutral", but at the same time I don't want to look washed out. I have two Milani lipsticks that are almost similar and they are awesome nude colors and of course affordable![swatches of these also below].

The eyeshadows are okay, however I have similar colors so I didn't bother getting any other than the "Modest Tone" and "Neutral Pink" (which was gorgeous when I swatched it on my hand, but on my actual eye, it didn't look so hot), so I might take that one back...the PAINT POTS are nice, specifically "Soft Ochre" which is the one I bought. Reminds me of my MAC Paint in "Chiaroscuro" with more of a yellow undertone.

I didn't do swatches of the entire collection because some lady was seriously hogging the whole thing! But you can find more swatches on Temptalia and Lynne's Blog.




Here is a comparison pic of "Painterly" and "Soft Ochre":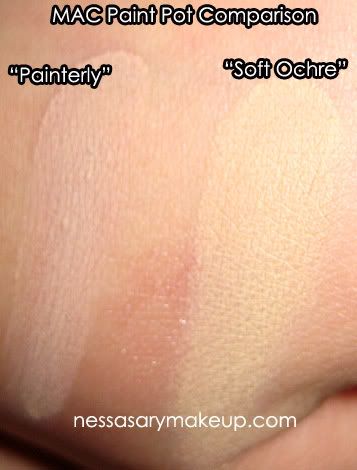 Milani Lipsticks also nude: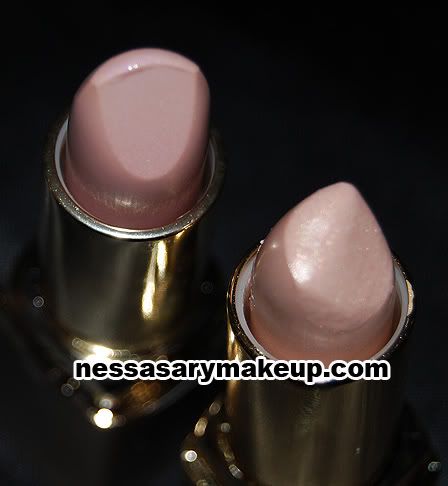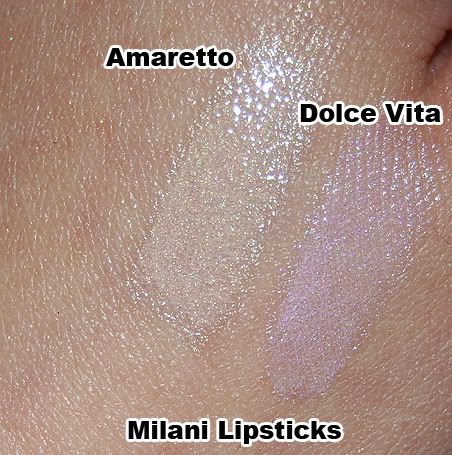 I also did some other shopping as well, got me some colorful hoodies from Forever 21 (and if you know me in person, you know that I LIVE in hoodies!), and also used the Sephora gift card my beautiful friend Chas gave me for Xmas to buy Philosophy's cleanser in "Purity" that my Anne has been raving about, as well as their "Hope in a Jar" moisturizer. So far so good, yes I will do a review on that as well.

Here is some of my loot from today: