Valentine's Day is around the corner ladies! And for you single sexy ladies, you do NOT need a man to look hot! So primp yourself up and have fun! Valentine's Day shouldn't deter you from looking extra cute, so grab all your girlfriends and get the attention of all the single guys!

For you ladies who have that special man in your life who treats you as if Valentine's Day is 365 (366 on leap years!), then show him what you have been hiding under your everyday look! It's amazing what a little color can do!

Similar to my Holiday Look this is more simple and played down, since I only used two eyeshadows to complete this look. The focal point is obviously the lips, so you don't want to over-do the eyes and make it too much too handle.

You always want a balance in your look, if you are going to do a bright pair of lips, then tone down the eyes, a smoky eye look, then go with a neutral pink lip. Just like if you were wearing a tube top, paired with jeans and you look adorable, paired with a short skirt, you look hoochie, you want BALANCE.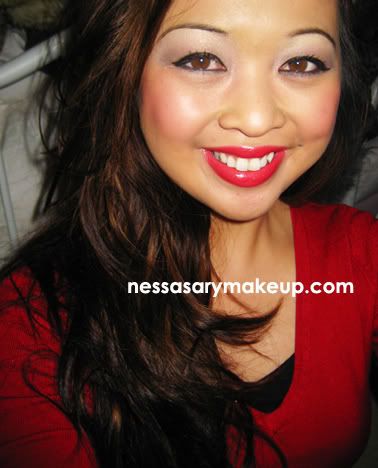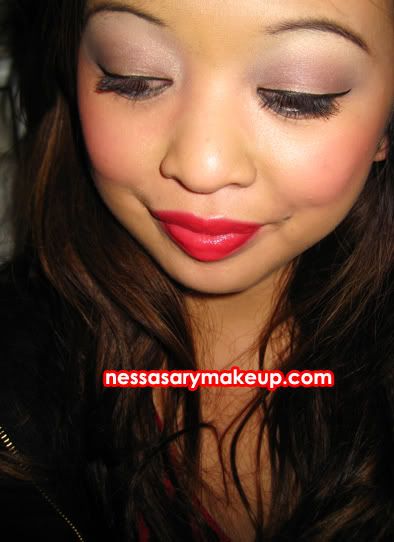 The lips are pretty red, but to some computer monitors, they may look a bit pink...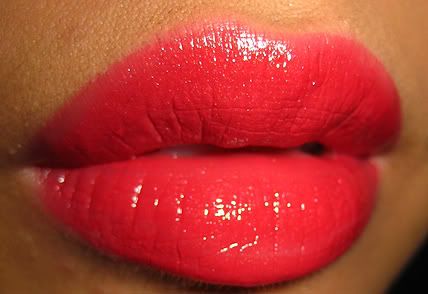 What I used:

Face:
- Camellia Rose Skin Soothing Primer
- MAC StudioFinish Concealer NC30
- Silk Naturals Foundation (Buttery Gold)

Cheeks:
- Milani "Cherries on Top" Blush

Eyes:
- MAC Paint Pot in "Soft Ochre" as base all over the lid
- MAC Pigment in "Your Ladyship"
- Pure Luxe e/s in "Cashmere"
- Nixie Liquid Eyeliner
- Covergirl Lashblast Mascara
- Nobi Kohl Eyeliner on lowerlashline (smudged)

Lips:
- NYC Lipstick in "Retro Red"
- AVON Lip Radiance in "Rich Red"

____________________________________________________________________________

This morning's look was subdued, I just used NYX single eyeshadow in "Rust", I know this look may look a bit goth and make me look somewhat 'dead', but I like it for some reason, nice mysterious look....for the lips I used, MAC l/s in "Masque", and Sally Hansen Diamond Lipgloss in "Champagne" over it.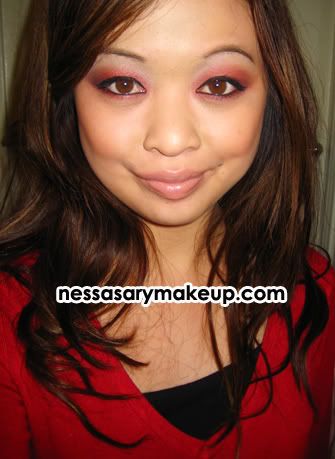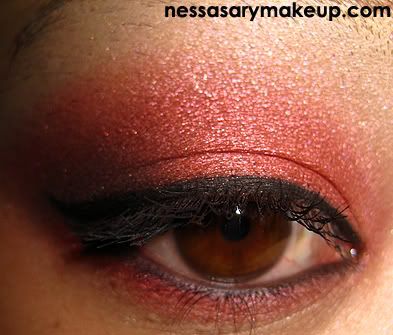 I also got a new lipstick from Rimmel (surprise surprise!) they are coming out with a new lipstick line (thank goodness), I am not a fan of their current ones...

This one is called "Airy Fairy", lovely nudish pink lipstick and gotta love the name!