Thank you to all you ladies who left comments on my last post, especially to you new readers to my blog, thanks for taking the time to say "hello" as I do love getting to know all of you! Seems like a lot of people have the CANON SD750, it IS indeed a good camera, glad you gals let me know how you like it!

Here is a tutorial on the "Hot Hepcat" look I did last year (weird to say that lol), I also used the Maybelline Liquid Mineral foundation under my mineral powder foundation which gave an awesome airbrushed look that lasted. And yes using my NEW camera! Yay! I also have another FOTD where you will probably have a better look at the Maybelline liquid foundation.

I also used my new lipstick in "Up The Amp" which I bought using a giftcard from Christmas! It's a gorgeous Fuchsia color...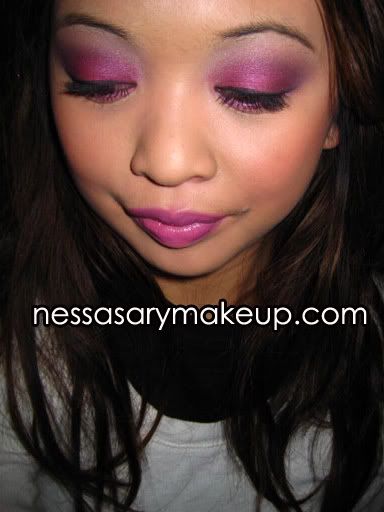 What I used:

Face:
- Smashbox Photo Finish Primer
- Maybelline Liquid Mineral Foundation (over the primer)
- MMBB Mineral Liquid Foundation in "Medium Beige"

Cheeks:
- Valerie Minerals Blush in "Coquette"
- MAC Sculpt and Shape Powder

Eyes:
- MAC Paint Pot in "Painterly"
- MAC Shadestick in "Crimsonaire"
- MAC e/s in "Hepcat" (lower half of the lid just above the crease over Crimsonaire shadestick)
- MAC Pigment in "Pink Mauve" (optional for shimmer, didn't use it on this fotd)
- MAC e/s in "Knight Divine" and "Silver Ring" (on outer-V and contour)
- MAC e/s in "Nocturnelle"in between hepcat and outer-V
- Indelible Gel Eyeliner in "Black Out"
- Covergirl Lash Blast Mascara

Lips:
- Laura Geller Lip Spackle
- MAC lipstick in "Up the Amp"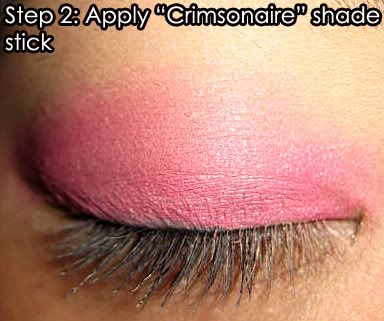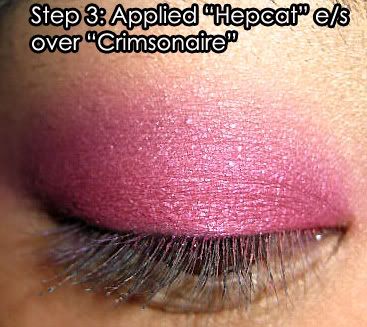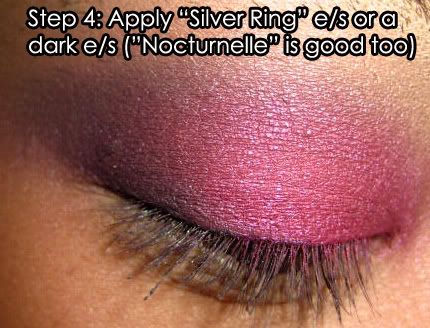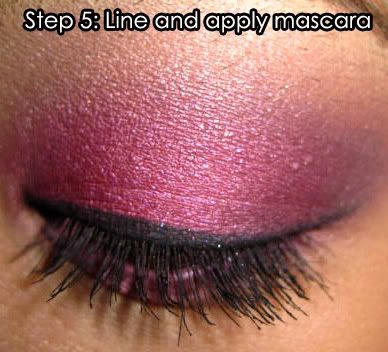 I also got my ULTA Haul, Neutrogena Deep Clean Cream Facial Wash, TREsemme hot oil for the hair (with this weather being so dry my hair is taking a beating, so this hot oil brings it back to life!), and 3 ULTA blushes in "Fame", "Tender", and "Brocade", and an ULTA eyeshadow in "Radiant" which was part of their Buy 2 get 2 free promo.