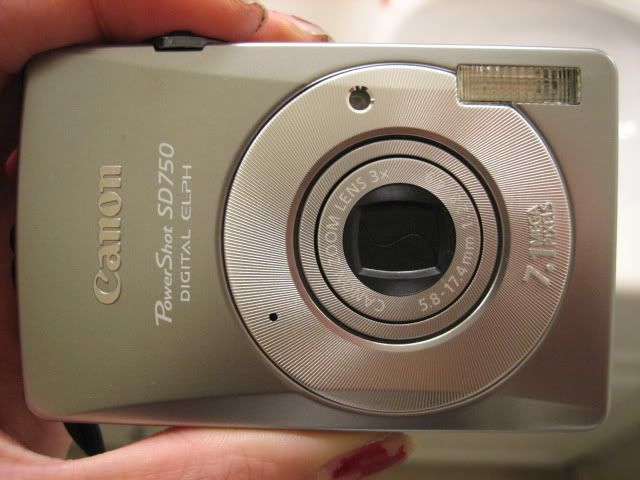 I haven't bought anything "huge" in awhile (makeup doesn't count! LOL), so I wanted a new digital camera and chose the CANON SD750. I have the CANON SD450 which still works, good condition, and I have had it for years...and as much as I didn't NEED a new one, I WANTED a new one haha. So I ended up passing off the old one to my sister (at least it's still in the family!)

I already have some pros and cons with each camera, but I know it's just a matter of getting used to the new features, settings, etc. My OLD camera took awesome eye shots in AUTO (and macro) with a decent amount of light in respect to not washing so much of the color out (yet at times it did), the NEW camera just has too much flash on the AUTO setting it washes out ALL the color of the subject, so I finally figured I have to use the MANUAL setting and change the flash exposure to a few notches below normal and it works BETTER than the OLD camera in that setting, but it's just a hassle having to switch the setting each time. With my OLD camera, I didn't have to touch any of the settings, put it on AUTO and macro and it was good to go....with the new one it DOES take better eye pictures however you have to fiddle with it EACH time for a close up eye shot, both eyes, the face, the body, etc. Blah...I guess i'll get used to it. I do love how it has finger scroll!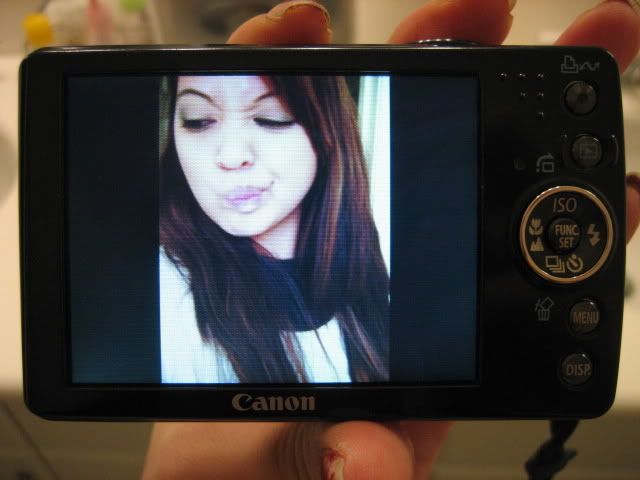 Makeup News: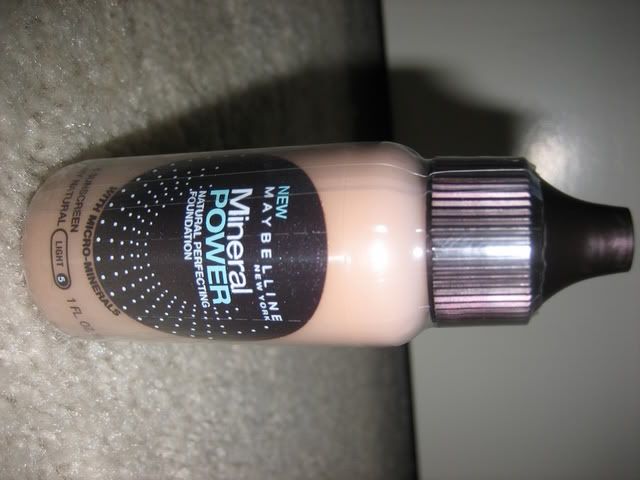 I saw this at Target yesterday and bought it because it intrigued me- Maybelline liquid mineral foundation.

The ingredients were covered until you took out the safety seal and I was worried it would have talc and bismuth (which is a no no for your skin), and to my surprise it didn't! So I felt more at ease trying it out. (I have a FOTD where I used it this morning that I will later post). It gave me more of a nice clean airbrushed look, I dabbed this all over my face for a little coverage to even out my skin, and then applied my mineral POWDER foundation over it like usual and it was nice and flawless, sorta like a 'back-up' to the powder foundation.

I also picked me up some more Sonia Kushuk brushes because I just love her brushes, and it's so affordable! I bought another blending brush (can't have too many!), and a large angled eyeshadow brush for better e/s application when it comes to contouring the eye (outer-V).