My mom called me yesterday and I found out that my mommy reads my blog! Awww she's too cute. I love my mom (and dad) both my parents have always been so supportive of my decisions, even if they are a bit crazy and unrealistic at times. (What can I say, I like to dream big!???)

What's funny is when people talk about Asian parents and how they are strict and traditional, my parents are opposite of that! My dad is the Asian one and growing up he was one of those "cool dads" that brought me McDonalds for lunch when I was in elementary school and all the other kids would be jealous because they were stuck with the "mystery meat" from the school cafeteria or their smushed sandwiches. Ha, those were the days! He pretty much let me get away with murder. My mom on the other hand, is sorta uptight at times, but eventually let's me have my way! :)

So hi MOM! Thanks for reading my site! Love you!
_________________________________________________________________________________

So the boyfriend has officially moved to my city. He got a job in Chatsworth, literally 10 minutes away from my house, so that means we are finally getting a new place together! It won't be that soon, but we're aiming after my birthday (which is in June), we thought it's best to save a little more for furniture and his plasma TV (which to him is MORE important than anything else we need, lol).

I am trying to live it up and enjoy going on shopping/makeup sprees before I have to control myself and pay rent and utilities, boohoo.

Anyway, he waited 'till I got home and we went to Ross out of boredom and I bought a Diane von Furstenberg Roll-away Carry-On luggage bag! It's originally $260.00, and I got it for a whopping $50! I travel every year because of work, as well as visiting the parentals, and I was looking for a carry-on bag that was easy to travel with and big enough to store all my things, and this was the perfect size! The lady in front of me in line was eye-ing it and was looking to see if there were more, but I grabbed the last one! Puhahaha! Shopping is a battle field y'all! No MERCY! LOL!

Pics of my new baby: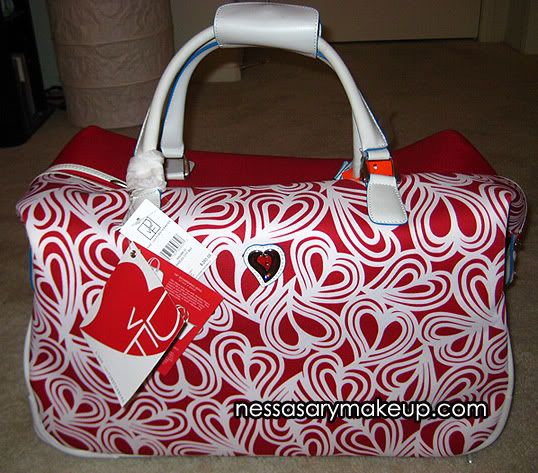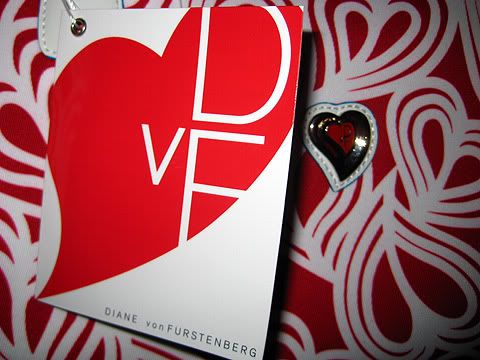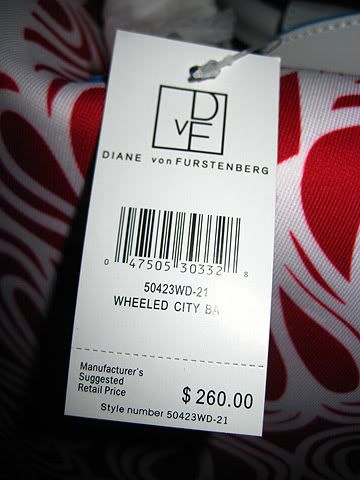 Roll away!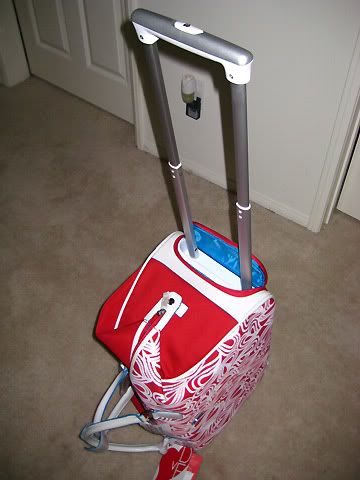 Even has a heart on the button on the handle!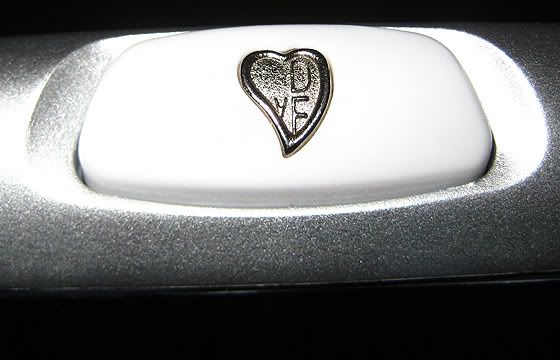 See how huge it is compared to my body?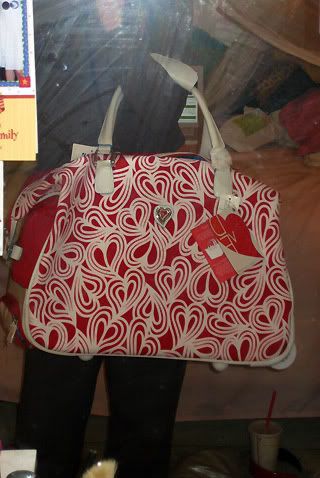 I also bought some mint colored shoes from DSW to match this one shirt I have, yes I love to match, can you tell?!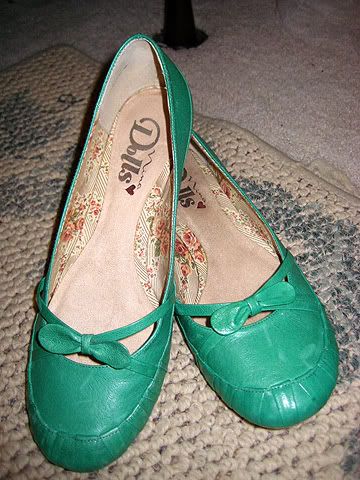 Got my AVON lippies in the mail today, I am OBSESSED with their lippies! They are gorgeous and CHEAP! Hello, what a steal!

Coral Cashmere and Twig