My 10 year old sister LOVES pink, and since she is my little princess no matter how old she is, I thought id dedicate this FOTD to her, since she is my "mini me".

I also got my Camellia Rose Skin Soothing Primer today which smells so heavenly to me, like a herbal tea bag!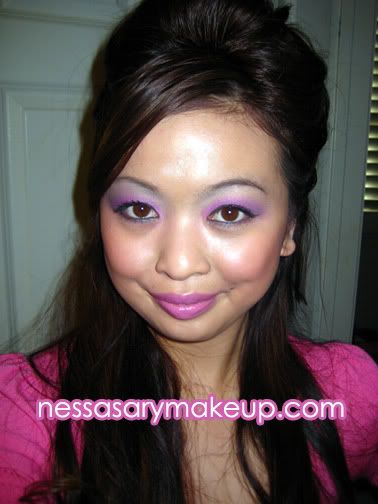 What I used:

Face:
- Camellia Rose Skin Soothing Primer
- MAC Studiofinish Concealer NC30
- MMBB Mineral Foundation

Cheeks:
- Valerie Beauty "Coquette" Blush

Eyes:
- MAC Paint Pot in "Soft Ochre"
- MAC Shadestick in "Gracious Me"
- MUFE (Makeup Forever) Eyeshadow #26 (pink)
- MAC e/s in "Silver Ring"
- Milani e/s in "Storm"
- MAC Pigment in "Vanilla"
- MAC Fluidline in "Nightfish"
- Covergirl Lash Blast Mascara

Lips:
- MAC l/s in "Up the Amp"
- MAC l/s in "Snob"
- NYX Lipgloss in "Iced Orchid"

MUFE eyeshadow with "Silver Ring" and "Storm" eyeshadow on outer-V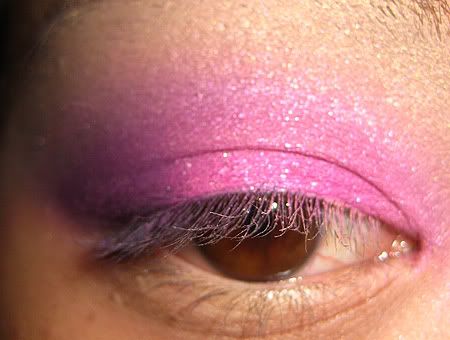 Highlight...