I was supposed to post this last night, but I had dinner with the in-laws and the BF and I did tons of driving yesterday so we were pooped nonetheless, he said I must have been tired because as soon as my head hit the pillow I was knocked out!

So reader Achara requested this FOTD using only the NYX Eyeshadow Trio in "Aquamarine". I was really tempted to use some of my Pure Luxe eyeshadows, but I wanted to strictly stick to her request of just using the Aquamarine and nothing else.

I didn't really like it because I don't really like blue...lol. And for some reason blue eyeshadow reminds me of Mimi (The Drew Carey Show), so I rarely do blue eyes that's as bright as these.


One thing I noticed about the NYX eyeshadow trios, is that most of them are in order of gradient, meaning that the lightest color is on the very left, medium in the middle, and darkest color on the very right. Also, many of them go together to achieve one look.
I also bought a new bag! I bought it at some hole in the wall store...now onto the FOTD!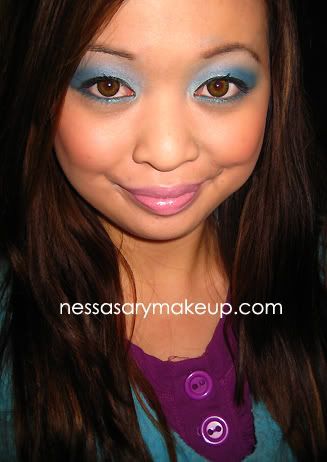 What I used:

Face:
- Camellia Rose Skin Soothing Primer
- Silk Naturals Mineral Foundation

Cheeks:
- Jordana Blush in "Stardust"
- Jane Blush in "Blushing Earth"

Eyes:
- MAC Paint Pot in "Soft Ochre" (as base all over the lid)
- NYX eyeshadow Trio in "Aquamarine"
- MYX eyeshadow Trio in "Ultra Chic" (the white shimmery eyeshadow as highlight)
- AVON Jumbo Eye Pencil in "Surf" (aqua blue) on lower lashline
- Nixie Liquid Eyeliner
- Covergirl LashBlast

Lips:
- MAC "Snob" Lipstick
- MAC 3D Lipglass in "Lightswitch"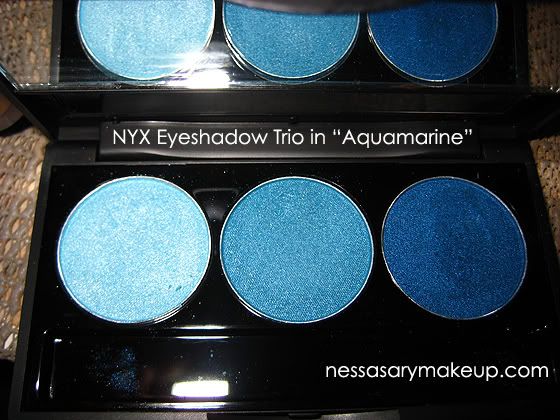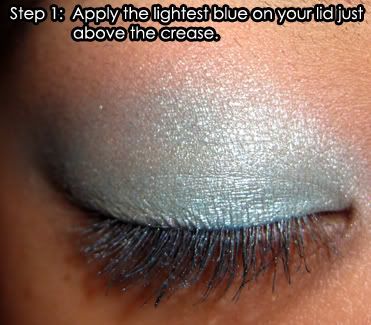 To get this:
Then BLEND!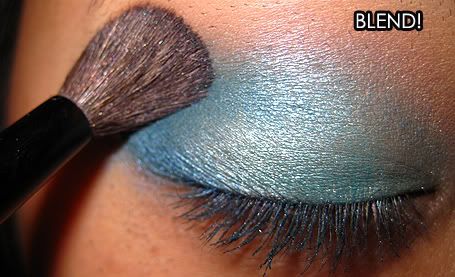 Highlight: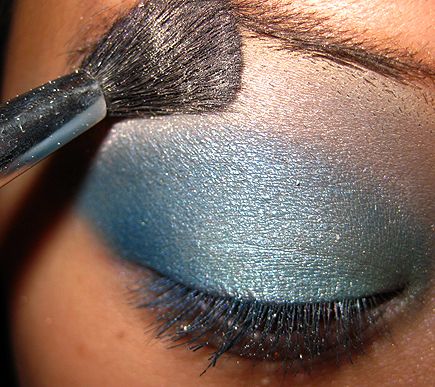 Should look like this: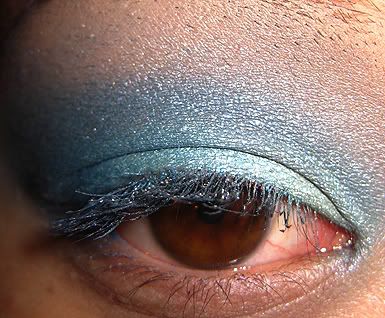 Line and apply mascara! I used AVON Eye Pencil in "Surf" on the lowerlashline