I love the color pink and I love how dainty it can make any girl look. I decided to play with my pink eyeshadows today; my inspiration was my new Fresco Rose(MAC Paint Pot), I later went to the MAC Store to exchange my Fluidline for the Smoke Signals quad(which ill show soon!) and surprisingly the MAC ARTISTS complimented me on MY makeup! I was so touched haha! She asked me what I used and so I told her and she was like "It's very pretty, I like it!" (To be honest, I think it looks a lot better in person than in these pictures because it didn't capture the real pinkness of it).

What I used, NOT pictured is MAC's eyeshadow in "Mylar" and Stila Eyeshadow in Chinois (I forgot):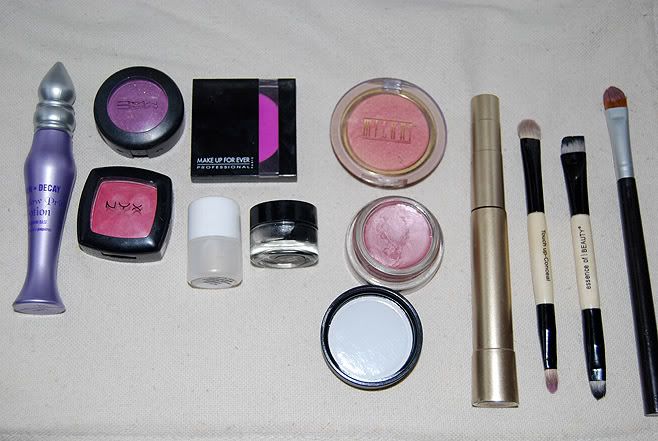 EYES:
- Urban Decay Eyeshadow Potion (to keep the eyeshadow from creasing)
- Stila Eyeshadow in "Chinois" all over the lid
- MAC Paint Pot in "Fresco Rose"
- NYX Eyeshadow in "Hot Pink"
- MUFE (Makeup Forever) Pink Eyeshadow #26
- MAC Eyeshadow in "Creme De Violet"
- Pink and Purple Pigments from NYX
- Indelible Gel Eyeliner in Black Out
- L'Oreal Telescopic Mascara in Blackest Black

Face:
- Everyday Minerals in Light Winged Butter mixed with Light Olive
- Blush is Milani Luminous

Lips:
- NYX Lipgloss in Barbie Pink

Step 1: I applied Fresco Rose a little past my crease, and then applied the NYX Eyeshadow in Hot Pink on top of it.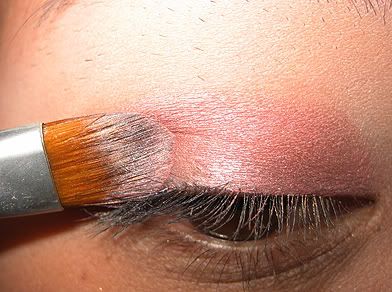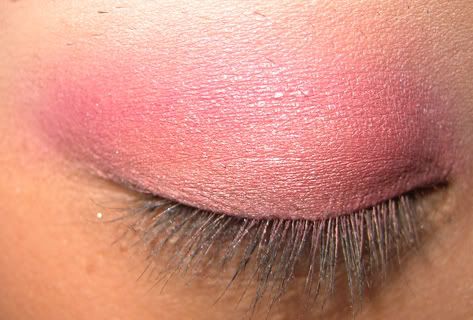 Step 2: I then took MAC's eyeshadow in "Creme De Violet" and with a crease/shading brush I OUTLINED the natural curve of my lid (where you feel the top of your eyeball), go back and forth so that the purple is around the pink portion.



Can you see the pink inside the purple outline?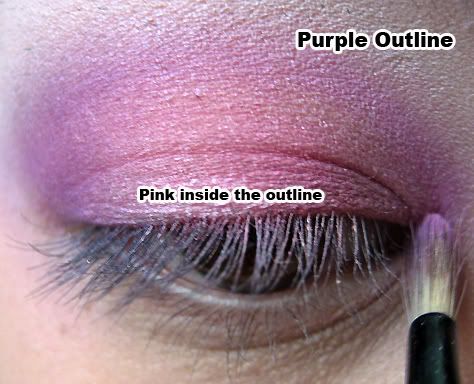 To make this: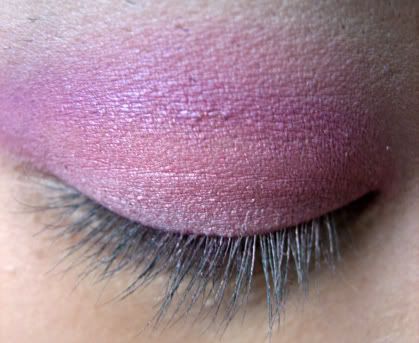 Step 3 (optional): I then DABBED on PINK PIGMENT on top of the pink and purple, NOT the entire lid, don't BRUSH, just DAB as you do not want to fade the colors you just did.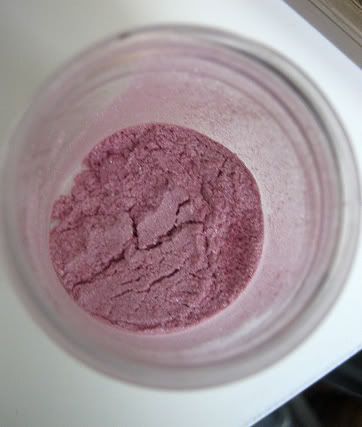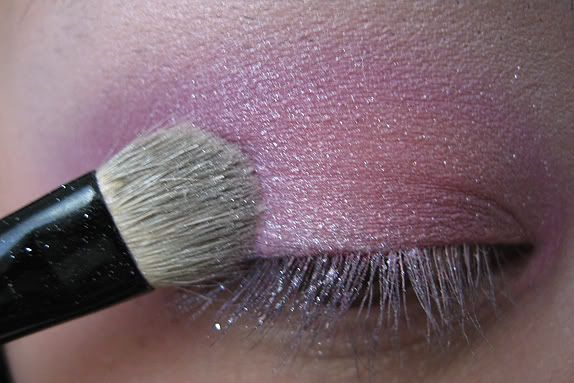 Step 4: Highlight your browbone with a light neutral color, I chose MAC's eyeshadow in "Mylar".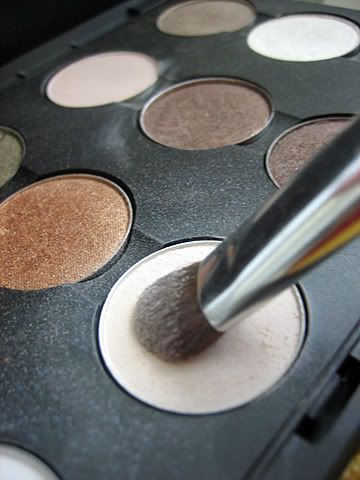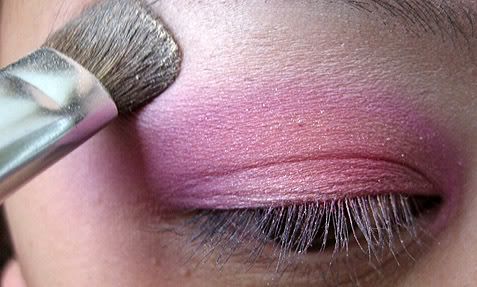 Step 5: Line the eye, I also provided the process of applying gel eyeliner, the brush pictured is the push brush (flat square top brush). The drops are the eyeliner sealant to lock in your eyeliner.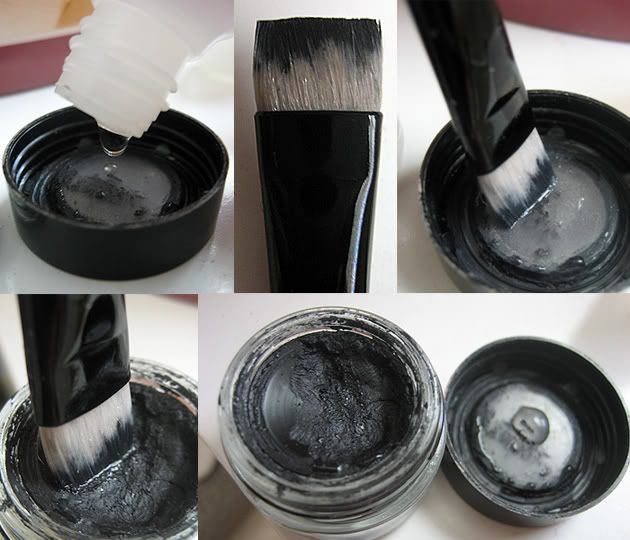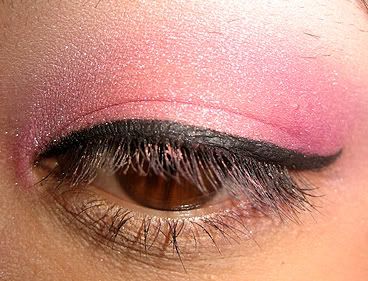 Then line the lower lashline with the same eyeshadows. (not pictured)

Apply your foundation, blush, or your usual...

And voila!