Temi asked, "can you update your makeup collection picture and let us know about everything you have now?", and that was a great question because I have added SO MUCH since the last photo (the main banner), and what is pictured is pretty much all of it, however I did not include some eyeshadows I don't use as well as my brushes; so here it is!




My artistic take on it: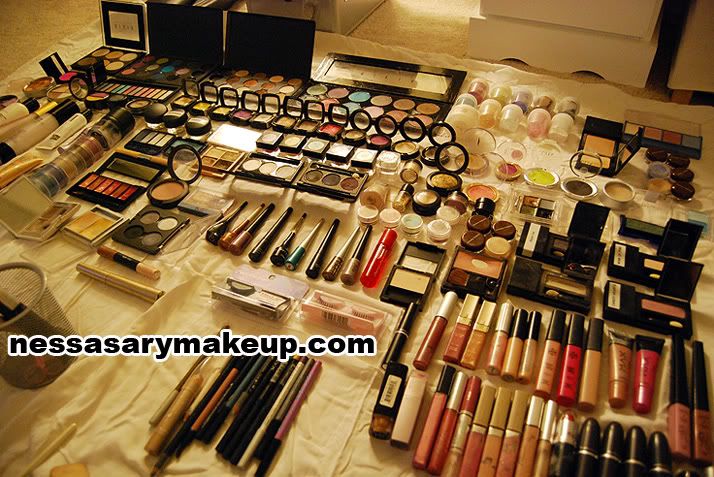 Colored Pencils: Eyeliners and Lip Liners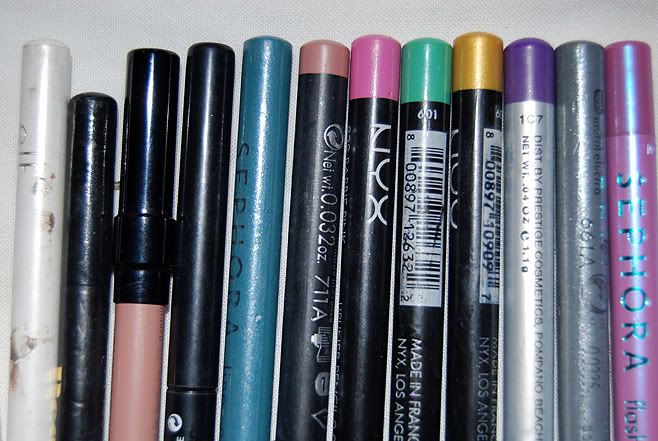 My Palettes:



Some of my bottle eyeliners...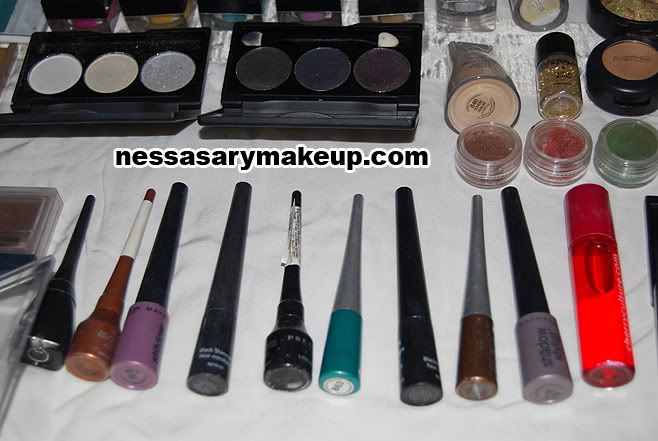 Face stuff...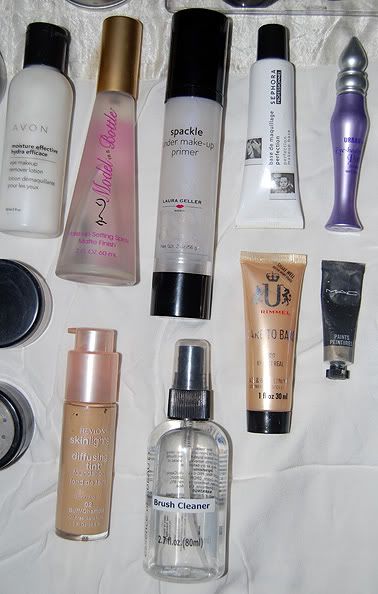 Falsies (which I get from Sally's or Target since they have good ones):



Some of my Flirt! Eyeshadows (FYI, Flirt! is the same family as MAC, and MAC is the same family as Estee Lauder):



My liglosses: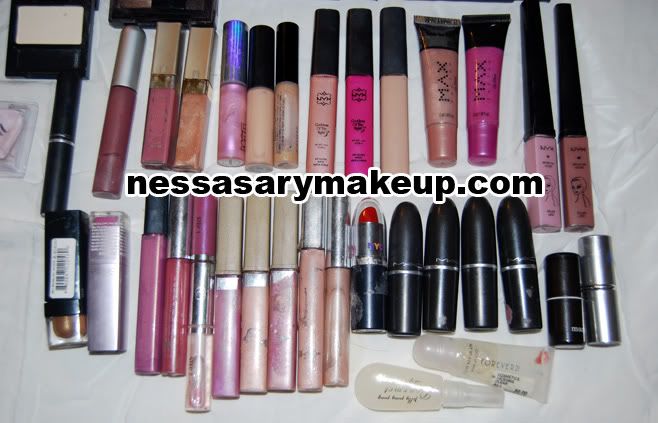 NYX Eyeshadows-singles, trios, and chrome: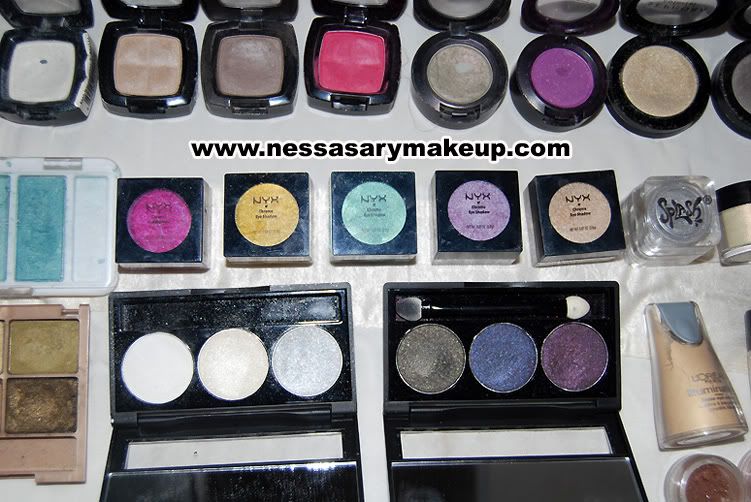 Some of my transferred pigments:



Random angles: