As usual, I have a new MAC Haul; I bought 2 pigments I had to re-stock on, "Vanilla" and "Violet", MAC Lipglass in "Underage", and eyeshadow brush #239 since I lost the one I had. I saw the new collection, Matte2...and to be honest, I was a bit disappointed because they are kind of dull. I swatched some colors on my hand and it didn't amaze me...which is ok, because if it was utterly amazing I would have spent SO much! So it's refreshing to NOT like something by MAC!

I LOVE, LOVE, LOVE the "Underage" Lipglass, it's by far my favorite because it's a pretty color on its own, no lipliner, nada. Lightswitch and C-Thru, the other Lipglasses I have are pretty too, but C-Thru makes me look washed out by itself, so I usually use it with a darker lip liner to add some depth. "Underage" is a pinkish/neutral beige with little shimmer, it's gorgeous!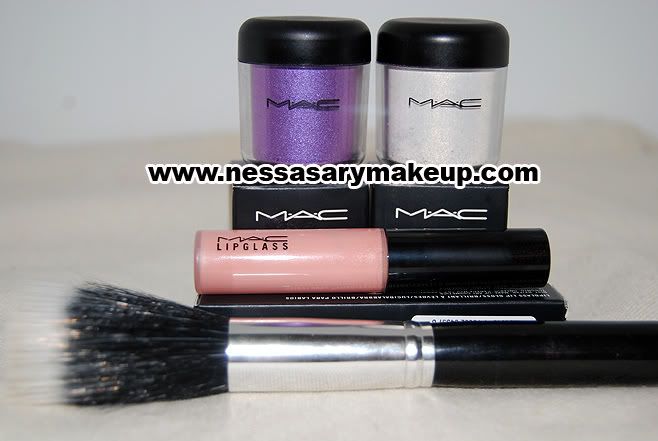 I also received my Fiber Duo Brush from Everyday Minerals today and it's lovely, I played with it for a little bit and I love how soft and light it is! It picks up just the right amount you need for application.




Here are the lipglass swatches for "UNDERAGE" (request from Fei):