I got a shimmery mineral eyeshadow called "ENVY" from www.madminerals.org, it's a beautiful shimmery green, and even though I hardly wear green, I had a shirt that had gold and green and thought it would be such a good combo!

So here are some pics, if you gals want a tutorial, let me know...I didn't bother taking step by step pics because I wasn't sure how it would turn out, since most of you probably might NOT be into a lot of green either!

I used: Maybelline "Jade" and "ENVY" from madminerals, highlight is "Gold Leaf" by ULTA.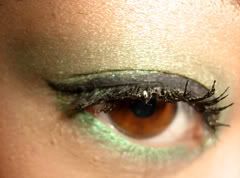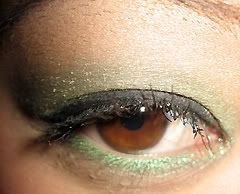 I changed the auto color on this pic so you can see the detail....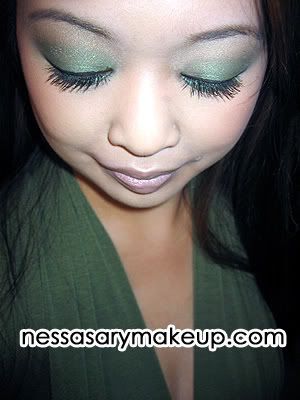 Can't really see the green on the lower lash line in this pic...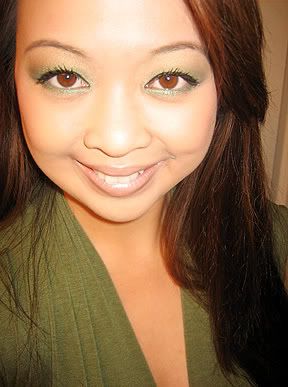 Because makeup shouldn't have to be a competition!